Russia has rebuffed allegations that it stoked racial tensions leading to violence in Charlottesville just over one year ago, blaming squarely on the U.S. and its history of slavery.
Congressman Tom Garrett, a Republican from Virginia, told CNN on Saturday that Moscow had "fanned the flames" that led to dozens of injuries and the death of counterdemonstrator Heather Heyer at the white nationalist Unite the Rally last August.
"I sat in a closed session briefing about two months ago about Charlottesville with the director of the FBI," Garrett said. "[I] asked if Russian intermeddling had to do with fomenting the flames of what happened in Charlottesville. I was told, 'Yes, it did.' I asked, 'Is this information classified?' They said, 'No, it's not.'"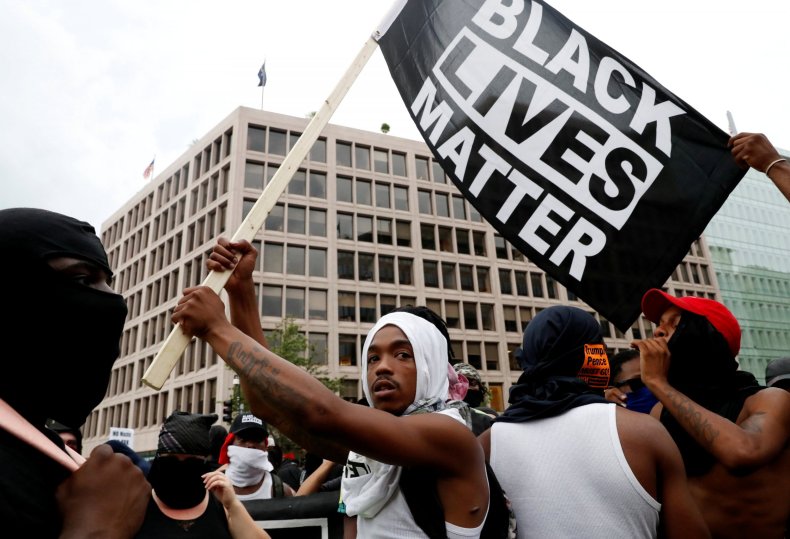 Dismissing such accusations, the Russia Embassy in the U.S. posted a statement to Facebook Sunday, saying: "There is no evidence [of Russia's role in Charlottesville] just like there is no proof for other, but similarly absurd accusations against Russia for interfering in U.S. domestic affairs." The embassy said that Moscow will not be surprised if it is also blamed for protests that took place this weekend in Washington and Virginia as white supremacists marched toward the White House.
Pointing to historic racial issues in the U.S., the Russian embassy added: "It is easier to shift the blame, rather than tend to domestic problems, confirming that 150 years after [the] official abolition of slavery the U.S. is not past its racial tensions."
While no evidence beyond Garrett's alleged conversation with the FBI has been put forward to support Russian involvement in the Charlottesville violence, several U.S. intelligence agencies and numerous leading officials have confirmed that Moscow worked to influence the 2016 election of President Donald Trump. Reports have warned that Russia has mobilized to influence the upcoming elections this year as well.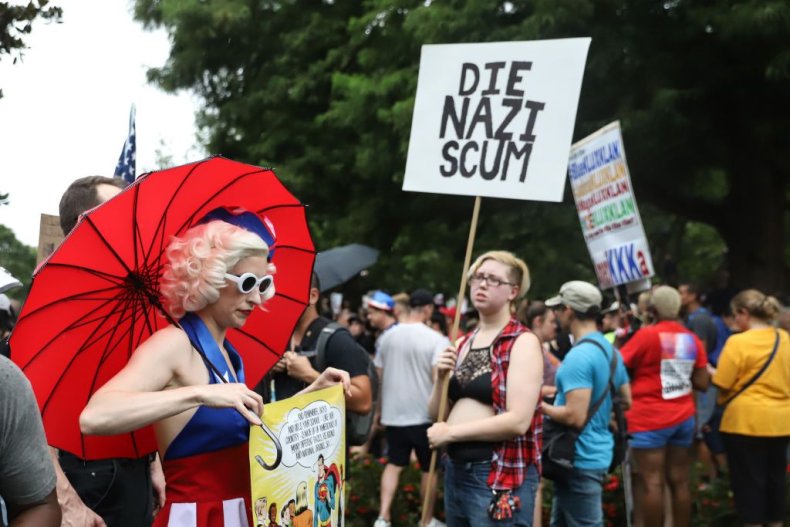 A year ago, members of the Ku Klux Klan, neo-Nazis, individuals associated with the alt-right and other white nationalists descended on Charlottesville, Virginia, to protest for "white civil rights" under the banner of the Unite the Right rally. During the event, a white nationalist drove his car into a group of counterprotesters, killing 32-year-old Heyer and leaving many others injured.
This weekend, the Unite the Right rally happened for a second year, with white supremacist demonstrators marching through the U.S. capital to the White House. However, the turnout of white nationalists was significantly overshadowed by thousands of counterdemonstrators who came out to condemn white supremacy and racism.