Russia Tells U.S. Military to Deal With Getting Buzzed If Spy Planes Fly Near Crimea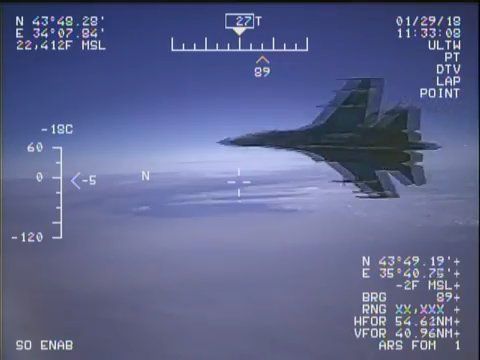 Russia has hit back after the U.S. accused one of its warplanes of performing an "unsafe" maneuver Monday by reportedly coming within 5 feet of a Navy spy plane over the Black Sea.
The incident, which reportedly lasted more than two-and-a-half hours, occurred when a U.S. Navy EP-3E Aries II surveillance plane neared the Crimean Peninsula, a former Ukrainian territory controversially annexed by Russia in 2014. The Russian military dispatched a Sukhoi Su-27 fighter jet, forcing the Navy spy plane to end its mission early. Facing backlash from its U.S. counterpart, the Russian Defense Ministry said Thursday it had acted well within its rights and that the Pentagon should get used to such incidents if U.S. aircraft did not respect Russian boundaries.
Related: Russian military jet comes within 5 feet of U.S. plane on Black Sea, performs "unsafe" intercept: report
"The Aerospace Force will continue to maintain the reliable protection of Russian airspace, the ministry said in a statement carried by the state-run Tass Russian News Agency.
"Should American pilots, knowing this fact, fall into depression or succumb to any phobias, we advise the U.S. side to exclude these flight routes near Russia's borders in the future, or return to the negotiating table and agree on their rules," it added.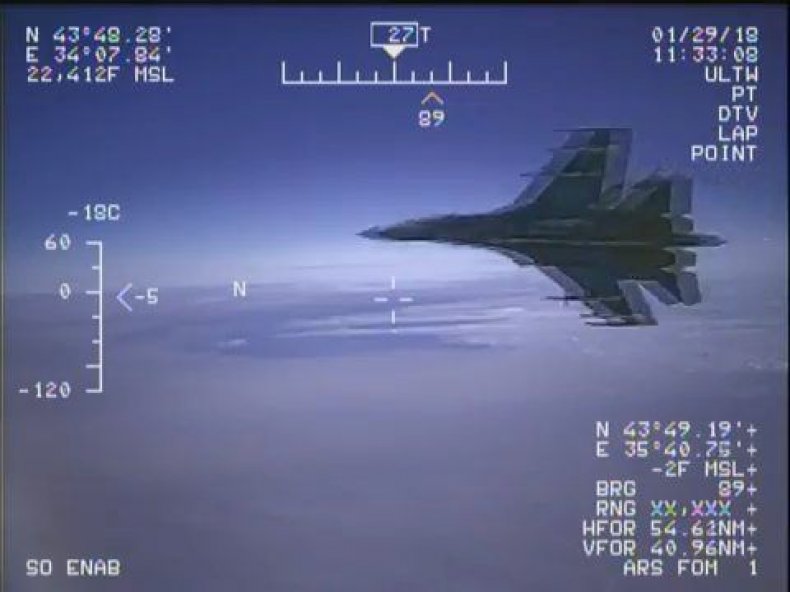 The ministry said that similar moves by the U.S. and fellow members of the NATO Western military alliance "near Russia's Aerospace Force planes over the Baltic, Barents, Norwegian and North seas cause absolutely no effects on Russian crews," and argued that that the correct term for the maneuver was "escort," not "interception," because the Russian jets stayed with the Navy plane for so long.
Hours after the incident, the Navy released a statement Monday saying, "The Russian military is within its right to operate within international airspace, but they must behave within international standards set to ensure safety and prevent incidents.... Unsafe actions increase the risk of miscalculation and midair collisions."
"The U.S. aircraft was operating in accordance with international law and did not provoke this Russian activity," it added.
Specifically addressing Bill Ellis, commandant of the 67th Task Force of the 6th Fleet, the Russian Defense Ministry offered a reminder that "Crimea is an integral part of Russia" and that U.S. forces had to consult with Russian, not Ukrainian, personnel before conducting such missions near the Black Sea peninsula, whose population was mostly ethnic Russian.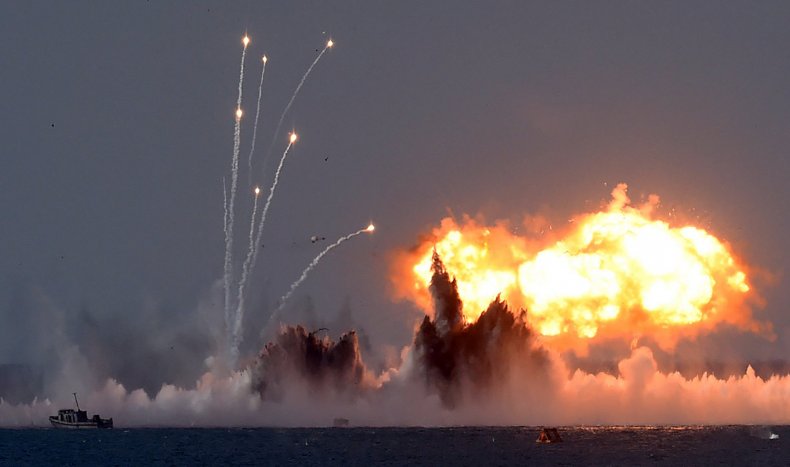 Russia's 2014 seizure of Crimea occurred during major political unrest in neighboring Ukraine that saw its pro-Russia president removed from power. Russia defended its move by claiming it was preserving the interest of the local population, but U.S.-led NATO saw this, as well as alleged Russian support for separatist rebels in eastern Ukraine, as a violation of Ukraine's sovereignty.
The political fallout has resulted in a transcontinental arms race between the NATO Western military alliance and Russia, prompting a Cold War–esque buildup along their respective borders. Both factions have used the Black Sea to host massive military drills, often accusing the other of escalating already heightened tensions in Eastern Europe.
The Russian Black Sea resort city of Sochi also hosted on Tuesday the first round of the Syrian National Dialogue, Moscow's latest attempt to reconcile warring parties in Syria.