Russia Is Terrified by Japan Buying U.S. Military Equipment, Slams Global Anti-Missile System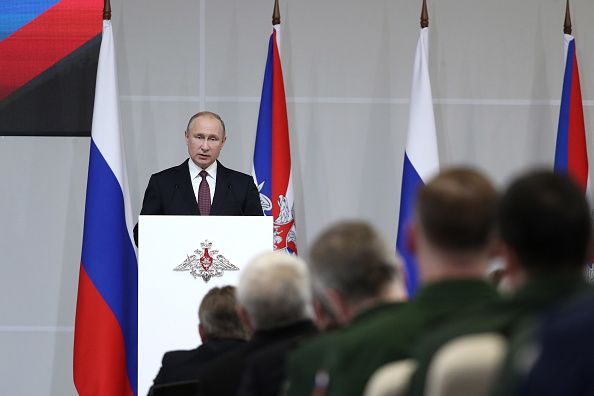 Russia lashed out against the U.S. on Thursday and accused Washington of violating a decades-old arms control treaty by agreeing to supply Japan with a missile defense system.
As tensions heat up in the Pacific region, specifically on the Korean peninsula, Japan finalized plans to purchase two U.S.-built missile defense systems. The news prompted a response from Maria Zakharova, the spokeswoman of Russia's Foreign Ministry, who claimed the deal was part of a U.S. plan to install a "global anti-missile system."
She also said the system would damage Moscow's relationship with Japan.
Russia has consistently lashed out when neighboring countries purchase U.S. missile defense systems, which Moscow claims have the capability of launching missiles. Former communist countries such as Poland and Romania have both purchased missile defense systems from the U.S., a fact that riled Moscow, caused tensions between Russia and the Obama administration, and prompted further complaints from Zakharova as recently as last month.
Moscow alleges that the missile defense systems violate the Intermediate-Range Nuclear Forces Treaty, which was signed in 1987 between the U.S. and the Soviet Union.
The treaty is still in force today and requires the destruction of "ground-launched ballistic and cruise missiles" with ranges of roughly 300 to 3,000 miles and "their launchers and associated support structures and support equipment."
"We need to bear in mind that all these systems have universal missile launchers that can use all types of missiles," Zakharova said in reference to the missile defense system.
"It means another violation of the INF treaty, and we see that Japan is an accomplice in this matter."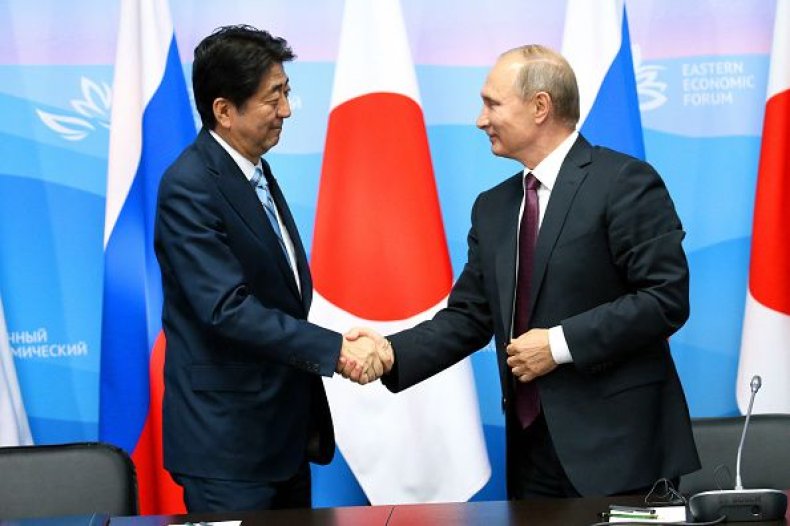 The U.S., meanwhile, has consistently denied that the missile defense systems it sells violate the treaty.
The Japanese purchase could undermine the relationship between Russia and Japan, which seemed to be taking a turn for the better this year. Russia and Japan never formally ended hostilities after World War II because of a dispute over the South Kuril Islands, which were annexed from Japan by the Soviet Union during the war.
Russian President Vladimir Putin met with Japanese Prime Minister Shinzo Abe in Moscow in April, and the issue of a finalized peace treaty was broached. The two countries also agreed to send a joint fact-finding mission to the disputed islands to research ways the two sides could cooperate economically.
But these overtures will likely be put on hold amidst the growing threat from North Korea, whose advanced missile testing has put Japan's leadership on edge. Japanese officials have said the U.S. missile system would protect all of the country.
On Monday, a four-star general visited U.S. Marines stationed in Norway and warned that a "big-ass war" is likely in the near future, either with Russia or in the Pacific region.