Terrorist groups are making a concerted effort to access nuclear and biological weapons technology to carry out attacks, officials in Russia warned on Wednesday.
Russian officials, for example, claimed that terrorist groups are targeting Russian military facilities in Syria in an effort to steal advanced weapons technology.
"A number of tendencies in the tactics of international terrorist organizations' steps deserve special attention and analysis," Yuri Kokov, Russia's Deputy Security Council Secretary, said during an international security forum held in the Russian city of Ufa.
"First of all, this concerns the continued attempts to get access to data about the manufacturing of nuclear, chemical and biological weapons, their increased attention to issues related to the use of pathogenic biological agents and toxic chemicals for terrorist purposes," Kokov continued, without providing details of specific incidents.
Kokov said that terrorist groups are using a variety of methods, including underwater attacks carried out by trained swimmers and the use of minors. The comments focused entirely on the tactics of terrorist groups and not on the activities of state-backed actors.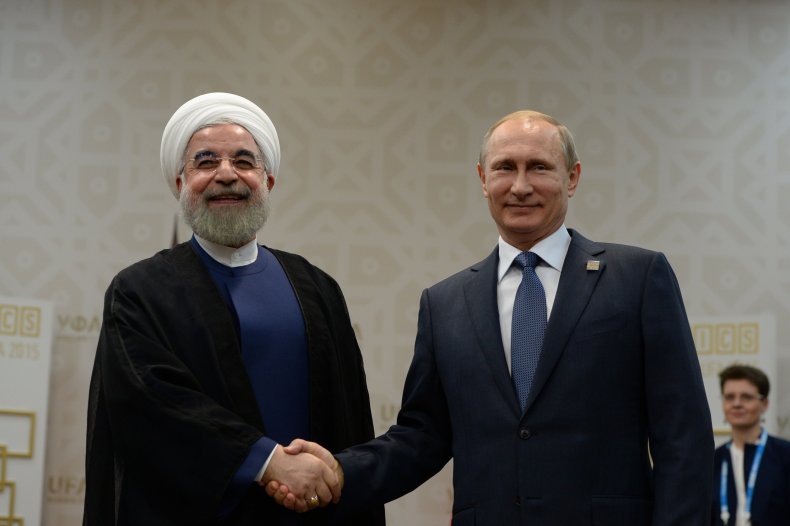 The Ufa meeting, which will run until June 20, will be attended by at least one member of the U.S. National Security Council, Russian officials have claimed.
"The Americans have been skipping our forum in the recent years. But this year we hope to see them at a meeting in Ufa. At least, they have confirmed the visit by one of the U.S. Security Council's directors," Russian Security Council Deputy Secretary Alexander Venediktov told reporters on Sunday before the event began.
The White House has not confirmed whether the report is accurate or who, if anyone, will be attending the Ufa forum from the U.S. National Security Council.
At least one Iranian official, Admiral Ali Shamkhani, secretary of Iran's Supreme National Security Council, will attend the event, raising questions about whether U.S. and Iranian officials could potentially meet at a moment when tensions are rising between the two countries.
Shamkhani has explicitly stated that there will not be a confrontation between the U.S. and Iran, and he suggested that U.S. military threats were being used as a political tactic.
"There will not be a military confrontation between Iran and America since there is no reason for a war. Accusing other countries has turned into a common practice among U.S. officials as they try to pressure other counties," Shamkhani told reporters on Wednesday.