Russia Will Test New Weapons And Missile Force To Show They Are Ready To Attack
Russia was set to put its missile force to the test in a series of maneuvers that would see thousands of troops mobilized and some of its new and most advanced weapons put on display.
The Russian Ministry of Defense announced Tuesday that up to 10,000 servicemen and 1,000 units of equipment would be inspected as part of a massive look into the Strategic Missile Forces' readiness to enter combat on a moment's notice. As tensions mount with the West, Russia has emphasized the need to develop its military capabilities to enforce its global campaign for greater influence.
Related: Russia's and China's presidents are winning big as they challenge U.S. and take power from West
"In March 2018, command and staff exercises will be conducted in formations of the Vladimir, Orenburg and Omsk missile armies. During the drills, the inspected units and formations (missile regiments, technical missile bases, support and protection units) will practice measures to go on the highest combat alert, accomplish missions to bring missile regiments to the routes of combat patrols and carry out joint tasks to engineer radiation, chemical, and biological protection," the ministry said in a statement.
"Units of the Strategic Missile Forces will improve the practical actions of the anti-saboteur groups to detect, block and destroy the conventional enemy. Engineering divisions will perform tasks to analyze blockages, deploy complex water treatment stations and install heavy mechanical bridges through water barriers (rivers)," it added.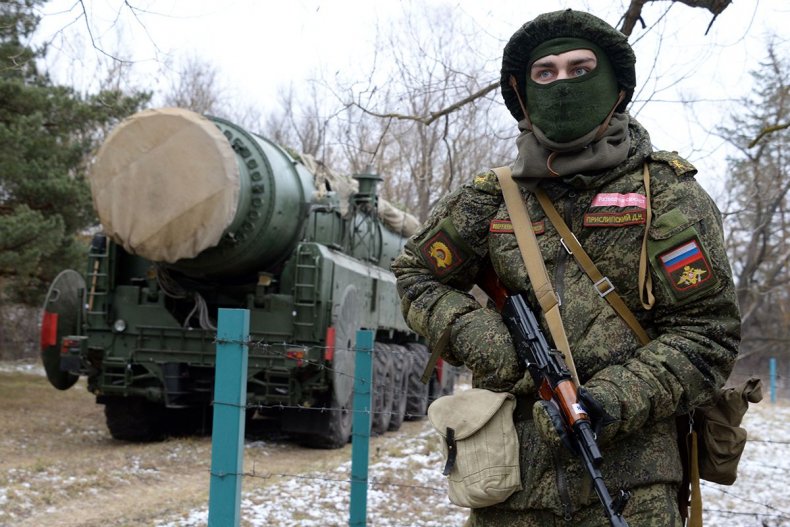 As part of a demonstration of the Strategic Missile Forces' preparedness, the Russian Ministry of Defense was scheduled to unveil on Wednesday over 300 units of hardware, including "more than 10" new weapons and types of equipment in the Sverdlovsk province. Missile divisions would be put on the highest level of alert, and weapons such as the nuclear-capable RS-24 Yars or intercontinental ballistic missile (ICBM) would be sent out along with military vehicles, including the Listva demining machine and ARS-14KM decontamination trucks.
The trucks were not only able to decontaminate, degas and disinfect but also can provide a smokescreen to mask the movement of troops, vehicles and equipment. Other vehicles, such as the MIOM engineering combat support and camouflage vehicle and Typhoon-M combat anti-saboteur vehicle, were also set to accompany the missile units.
Russia's missiles captured the world's attention recently after Russian President Vladimir Putin revealed an array of new and advanced weapons being developed for his increasingly powerful armed forces during a State of the Nation speech on March 1. New nuclear-capable missiles included the RS-28 Sarmat ICBM (called the "Satan 2" by NATO), the Kinzhal hypersonic missile and a nuclear-powered cruise missile that received the name Burevestnik after a naming contest ended Thursday.
Putin bragged that U.S. anti-missile systems would be of little use if faced with the new weapons, the latest to be unveiled as part of a greater endeavor to modernize his country's nuclear and conventional strength.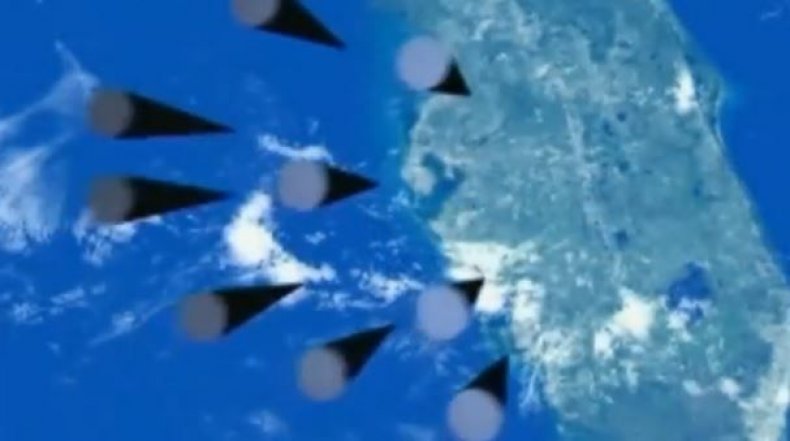 Ties between the U.S. and Russia soured under President Barack Obama and have yet to recover. In 2014, Russia annexed the Crimean Peninsula, claiming political unrest in Ukraine threatened the territory's Russian majority. U.S.-led NATO saw the move as a provocation, and both Western and Russian forces have undergone an arms buildup across Europe.
In one of the most recent developments, the U.K. accused the Kremlin of being behind the poisoning of ex-Russian intelligence agent Sergei Skripal, who was arrested by Moscow for being a double agent for Britain and was later released during a spy swap in 2010. Skripal and his daughter were reportedly exposed to a deadly nerve agent earlier this month and remain in critical condition.
Russia denied responsibility for the attack, but the U.K., the U.S. and a number of other Western countries have expelled Russian diplomats in response. On Tuesday, NATO announced it had also kicked out seven Russian diplomats from its mission and planned to deny accreditation to three more.