Russia Tests New Fighter Bombers in Crimea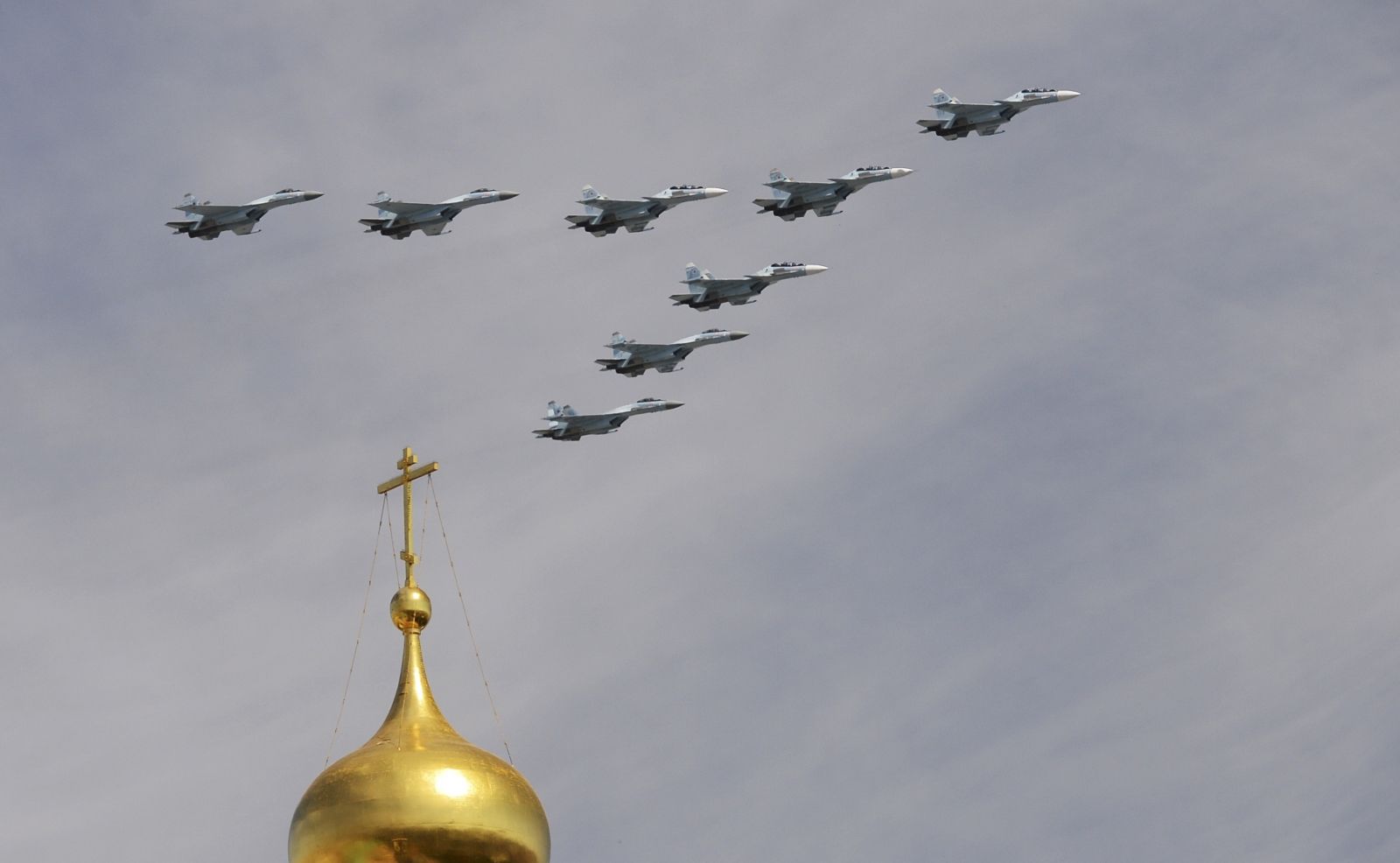 Russia's Crimean Black Sea Fleet has tested its recent acquisition of Su-30SM military aircraft by practicing bombing ground targets, Russian state news agency Itar-Tass reported on Monday evening.
The Russian military expects to receive around 30 modern Su-30SM multi-purpose fighter aircraft, which can also be used as bombers, by the end of the year and the military district around Crimea has been one of the focal points of Russia's reinforcement strategy.
According to a spokesman for the Black Sea Fleet, Nikolay Voskresenskiy, servicemen from the fleet's air defence unit have performed practice bombings using the new aircraft for the first time in Crimea, during which they also practiced hitting ground targets with the Su-24M supersonic, front-line planes.
"In tackling the challenge of the exercise, the fighters and the front-line bombers of the Black Sea Fleet also repelled a naval attack by a designated opponent," Voskresenskiy said, adding that the pilots had received an excellent mark.
The Su-30SM is among the most cutting edge aircraft in the Russian military, with the Ministry of Defence currently in the process of acquiring its first major batch of the aircraft after testing two units in 2012.
Since Russia annexed the territory of Crimea from Ukraine between February and March 2014, it has made several moves to re-arm the peninsula, as relations between the Kremlin and the West have deteriorated.
In July, Russian Ministry of Defence sources told independent news agency Interfax that the military would soon be stationing a squadron of Tu-22M3 supersonic, strategic bombers on the peninsula, in response to NATO's Eastern reinforcement strategy.
Last December the Russian navy announced that the Black Sea, along with the Arctic would be its two priority areas where modernisation and strengthening measures would proceed until at least the end of 2030.
Russian president Vladimir Putin called for a large snap drill of airborne troops around the central regions of the country on Monday, which are set to continue until the end of the week.
Russia Tests New Fighter Bombers in Crimea | World