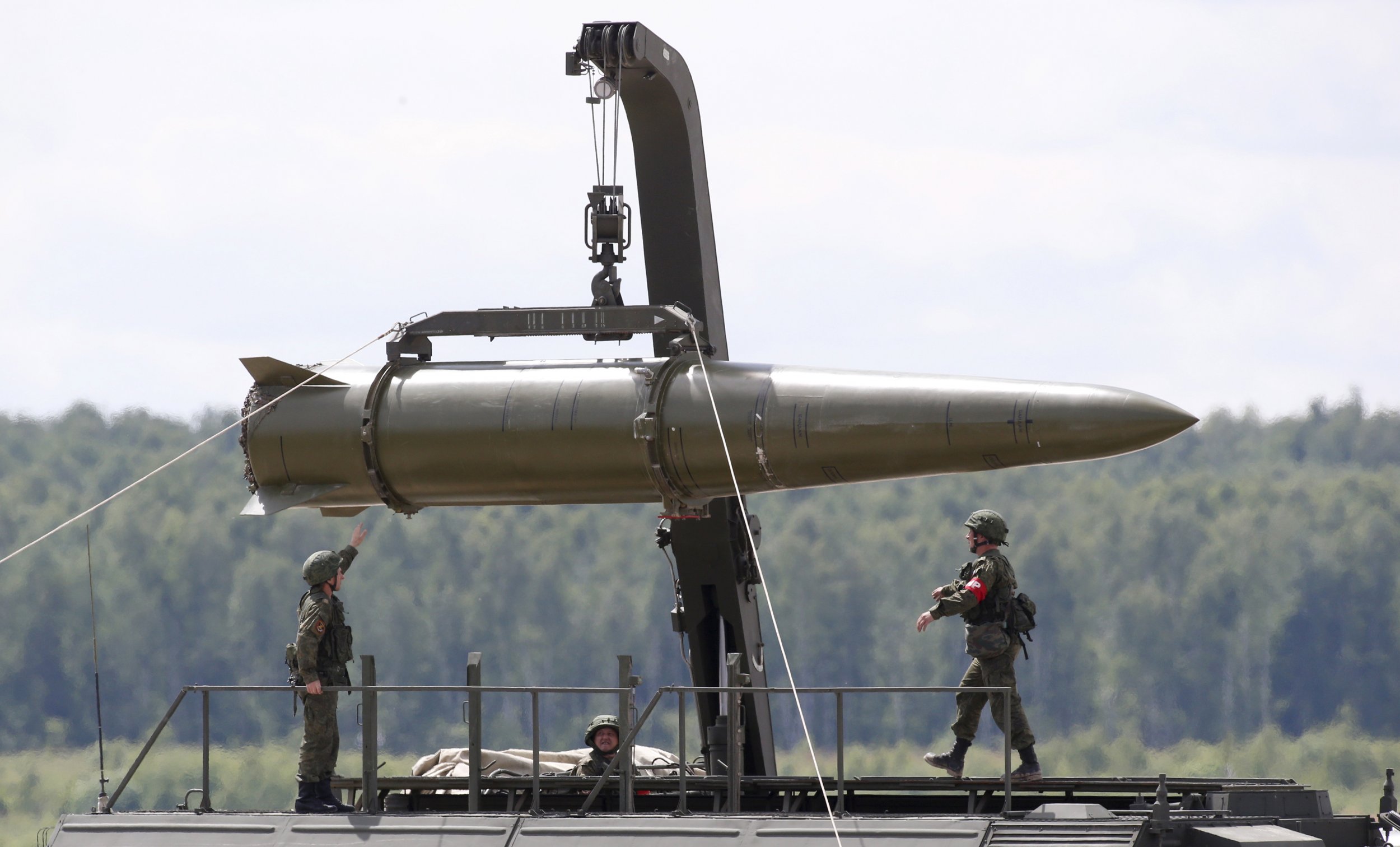 Russia's military has confirmed that it recently test-fired a new rocket from its short-range ballistic missile system amid an ongoing upgrade of its air defense capabilities, state news agency RIA Novosti reports.
The head of Russia's Kapustin Yar test range in Astrakhan region, Oleg Kislov, told reporters Tuesday that an exercise with a new missile for Russia's Iskander system was "among the most significant events" held there recently.
He did not unveil any details about the test or the rocket's capabilities, only that it is part of the ongoing upgrade of Russia's anti-aircraft weapons.
Kislov's comments, however, follow reports in state-run newspaper Rossiyskaya Gazeta last month of a record long flight of an Iskander-M-launched missile during a test launch from Kapustin Yar. The missile reportedly flew from the Astrakhan region to a test range in Kazakhstan, 480 km away, where the military set up its target. The flight is the missile's longest recorded, effectively reaching the extent of its premium performance range—500 km.
What makes the Iskander-M an intimidating addition to the arsenal of the Russian military are its specifications. According to the Missile Threat Project, the domestic version of the Iskander has a range of about 400 kilometers (around 250 miles) and a payload of about 700 kilograms (1543 pounds). This means that although nuclear-capable, the Iskander-M will not violate the Intermediate-Range Nuclear Forces Treaty (INF).
Nonetheless, the missile effectively replaces Russia's nuclear-tipped ballistic missile Oka—the very weapon that the INF treaty eliminated.
Days before reports of the launch, the head of the missile's design bureau Valeriy Kashin told state news agency Itar-Tass that the military has at least seven variations of Iskander-M missiles. "A few more types of the rocket have been created," he said then. "On the outside they are indistinguishable but internally (they vary) fundamentally."
All of Russia's ground missile regiments are scheduled to receive the S-400 systems by 2020, as part of a programme to phase out the previous generation of Russia's air defense capabilities.