Russia Thinks Deals 'Unlikely' to Occur From Biden, Putin Meeting; Remains 'Practically Optimistic'
A top Kremlin official said he believes the Wednesday meeting between U.S. President Joe Biden and Russian President Vladimir Putin will be beneficial, though he also added that he's "not sure that any agreements will be reached."
The prediction came from Putin's foreign policy adviser, Yuri Ushakov, who spoke with reporters in comments cleared for publication on Tuesday. Ushakov said he talked to White House national security adviser Jake Sullivan by phone on Monday to set the agenda between the two leaders, which is scheduled to take place at a Lake Geneva villa.
"The talks are expected to consist of three parts. First, there will be a private conversation, which will be followed by extended talks that will have a continuation. So, first, there will be a private meeting, then extended talks, then a brief tea and coffee break, and then talks will continue," Ushakov said.
He noted the "presidents may raise any issue," including the arrest of Russian opposition activist Alexey Navalny and Russia's siding with Belarus after the country grounded a flight to detain a journalist.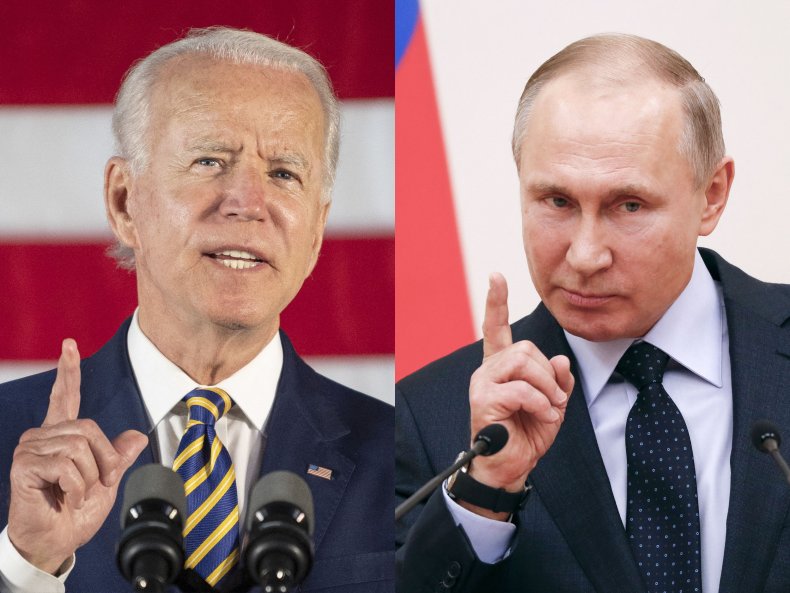 The Russian adviser told the press that the meeting will also include Russian Foreign Minister Sergey Lavrov and U.S. Secretary of State Antony Blinken. Interpreters will be present as well to provide simultaneous interpretation.
When asked if Biden and Putin will hold a private, one-on-one meeting, Ushakov answered, "I don't know what the presidents will decide, it is up to them." He then added such conversations have taken place during previous meetings between leaders of the two countries.
Ushakov said separate press conferences are scheduled for Biden and Putin after the meeting to conclude the summit.
In March, Biden referred to Putin as a "killer" and has voiced his displeasure with several actions taken by Russia, including its involvement in Syria and accusations of interference in the 2016 U.S. presidential election. Biden proposed Wednesday's summit with Putin in April to address some of their disputes.
At a news conference on Sunday following the end of a meeting of the Group of Seven in the U.K., Biden agreed with Putin's recent assessment that relations between the two countries are at a "low point."
Ushakov also noted the "situation is just close to critical" between the U.S. and Russia. But while he doesn't think anything concrete will be resolved on Wednesday, he said he had some hopes of an agreement between Biden and Putin.
"I'm not sure that any agreements will be reached," Ushakov said. "I look at this meeting with practical optimism."