CNN Could Be Banned by Russia After RT Ordered to Register As a Foreign Agent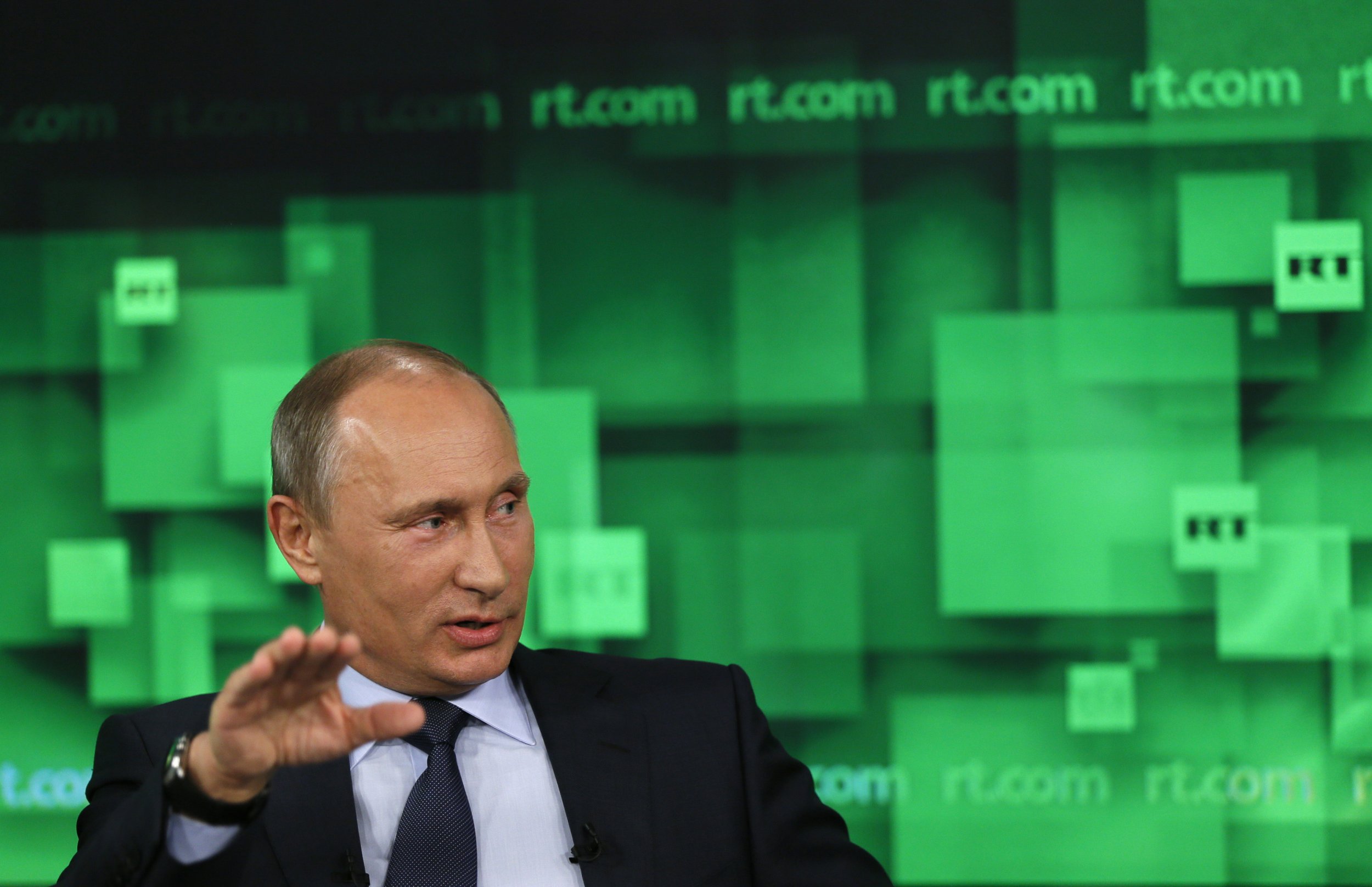 Russia is threatening to retaliate against the U.S. as early as next week in a move that could undermine CNN and other American media outlets ability to broadcast after Russian state-owned broadcaster RT—formerly known as Russia Today—was ordered to register as a foreign agent.
"I think that our patience that is nearly run out will take some legal shape. I don't rule out it will be done next week," said Maria Zakharova, a Russian Foreign Ministry spokeswoman, in a TV interview according to Russian newswire TASS. The head of Russia's legislative body, the Duma, also rallied lawmakers to respond.
On Thursday RT said the U.S. Department of Justice sent the outlet a letter in September ordering it to register under the Foreign Agents Registration Act (FARA). A statement on RT's website said the broadcaster was given a November 13 deadline this week after it initially missed another in October.
Under the rules, RT has to make public disclosures about its relationship with Russia, including any activities and money it received from the state. The Russian state-backed outlet Sputnik has also been told to register under FARA. Outlets from Canada, Japan, and Korea are already registered under the law.
The DOJ is forcing RT into "conditions in which we cannot work" in the U.S., said Margarita Simonyan, the broadcaster's editor-in-chief, charging the U.S. is working to "drive [RT] out of the country." Simonyan said the head of RT America could be arrested if they don't comply.
Early this year, RT was named in a report by key American intelligence agencies as one of the sources of misinformation that Russia used to interfere in the 2016 election. Sputnik was also named in the report. Congress and a special counsel probe are currently investigating Russia's interference.
Read more: 'We can't even hire a stringer': Russia Today says its U.S. staff leaving in 'masses'
Russian President Vladimir Putin and Simonyan have threatened CNN, the Voice of America, and Radio Free Europe in the past as targets for retaliation. CNN is a private company and doesn't receive money from the the U.S. government.
Some in Russia also spoke out against provisions in America's 2018 National Defense Authorization Act that would not require satellite television providers to carry content paid for by the Russian government.
"If the law is adopted, Russia will take measures that mirror the actions of the U.S. Congress. CNN will immediately find itself in an information vacuum and isolation in Russia, CNN will be legally banned from inclusion in any broadcasts, including in cable television packages," Senator Igor Morozov, a member of the Duma's Commission on Information Policy, has said.
RT will fight the American government in court, Simonyan said. "We believe that the demand does not only go against the law, and we will prove it in court. The demand is discriminative, it contradicts both the democracy and freedom of speech principles."