Russia Threatens 'Dozens of Billions' in Ukraine Gas, Minerals: Minister
Billions of dollars in natural resources are at stake in Russia's invasion of Ukraine, a senior economic minister has said, with occupying Russian troops making it impossible for Kyiv to develop deposits that might prove vital in the country's long-term recovery from Moscow's aggression.
Already, Russian troops have seized control of key nuclear and fossil fuel power plants, ports, natural gas hubs, mineral deposits and other economic infrastructure.
Ukrainian Deputy Economy Minister Oleksandr Gryban told Newsweek that the rich natural resources in eastern and southern Ukraine—plus those spread further throughout Europe's second-largest country—are likely one motivation for Moscow's invasion of the country, the second in a decade.
Ukraine has significant reserves of resources including coal, iron ore, salt, oil, titanium, lithium, nickel, mercury and natural gas. Much remains unexploited given the country's Soviet-era focus on agriculture and coal. Exploration and development of some valuable deposits, Gryban said, will be near-impossible while fighting continues.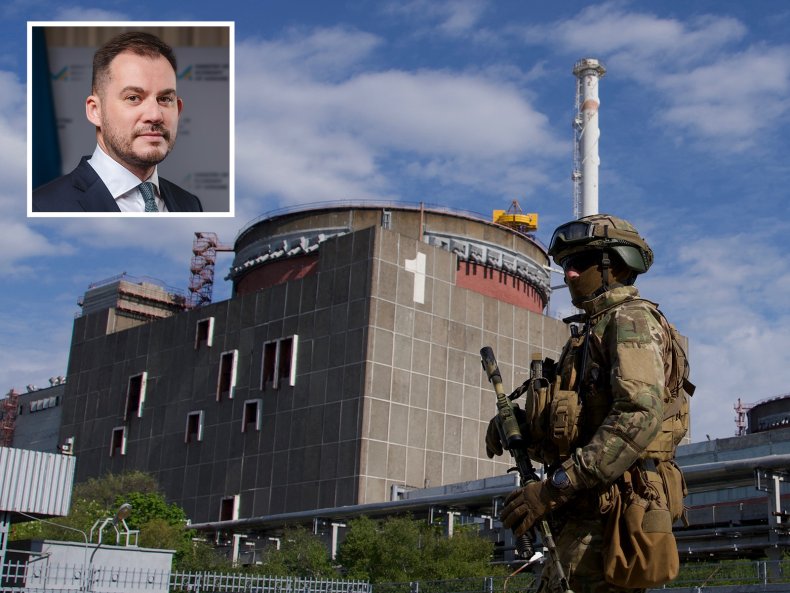 "There are a lot of licenses that could be potentially available for such minerals: uranium, lithium, graphite, titanium ores, germanium," Gryban explained in a conversation about foreign investment in Ukrainian industries. "All of these are not necessarily located in the east; they are widespread all over the country."
But in the east and south of the country along the front line with Russian troops, key resources like natural gas sit unreachable. Ukraine is home to Europe's second-largest known reserves of natural gas, some 80 percent of which sit east of the Dnieper River that bisects the country.
"Eastern Ukraine accommodates the biggest deposits of natural gas, both conventional and non-conventional, which are much easier to extract than another big deposit in the western Ukrainian Carpathians," Gryban said. "We are talking here about dozens of billions of dollars that are stored in eastern Ukraine."
"There is another third deposit, which is in the Black Sea," he added, referring to the unexplored "Dolphin" deposit off Ukraine's southern coast that Kyiv had been hoping would attract significant foreign investment.
"Work on that can start only once Crimea is controlled by Ukraine," Gryban said. "Otherwise, it's a no-go for anybody, although there were a number of U.S. companies that were very interested before the war in doing this, despite the fact that the whole world was expecting that conflict may happen, that aggression may happen, and that the Russians could potentially attack."
Areas where the heaviest fighting is currently happening offer examples of the resources at stake. In settlements like Bakhmut, Soledar, and Kreminna, Ukrainian and Russian units have been fighting fierce battles over coal mines, slag heaps and salt mines—all evidence of the resources that underpinned local industry for generations.
"The city of Soledar, which is currently on the radar, has huge deposits of mineral resources, of salts, and other different valuable resources," Gryban said. "I could assume this is also one of the reasons that the Russians decided to take it over and put their footprint there."
Ukraine's vast resource wealth offers Western nations and private companies tantalizing commercial opportunities, if and when they can be safeguarded from the Russian military. Titanium is one example of a strategically valuable mineral much desired by Western nations that for years have been concerned by over-reliance on Russian and Chinese mineral exports.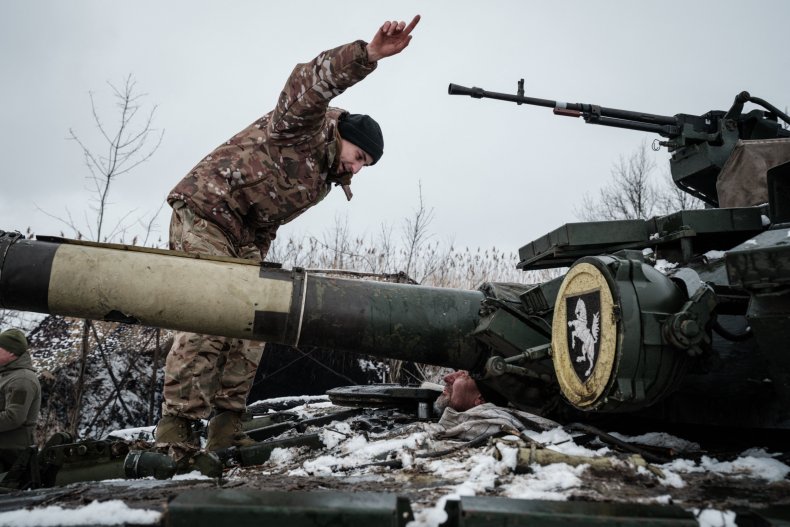 Ukrainian officials told Newsweek that metals, ores and other minerals will be vital in the country's economic recovery, and are one plank in Kyiv's wider ambition to integrate itself into the Euro-Atlantic political and economic bloc.
President Volodymyr Zelensky's Advantage Ukraine project is actively seeking foreign investment. Gryban said the initiative has so far accumulated "more than 50 feasible, real investment projects in different fields." Almost $9 billion in investment has so far been agreed upon, he said.
"Some of the fields are huge, massive. Oil and gas upstream exploration, development of the mineral resources that Ukraine possesses...all of them are critical for both European Union and the United States," Gryban said.
There is no guarantee that the war will end at all. Neither side is ready to negotiate, and Moscow shows no sign of downgrading war goals that would effectively destroy the Ukrainian state. Officials in Kyiv say they cannot afford to wait for the fighting to end in order to rebuild.
Ukraine is working with the World Bank's Multilateral Investment Guarantee Agency and the U.S. Development Finance Corporation to protect investors against the military risks posed by the ongoing fighting. MIGA has so far been involved in three cases where it has offered insurance to companies looking to work in Ukraine.
There are "hundreds of billions of dollars" of foreign investment up for grabs, Gryban said. The push for new business, he added, "is the thing that we're going to be working on over the course of the coming couple of decades, not less."