Russian Travel Company To Offer Trips to War-Torn Ukraine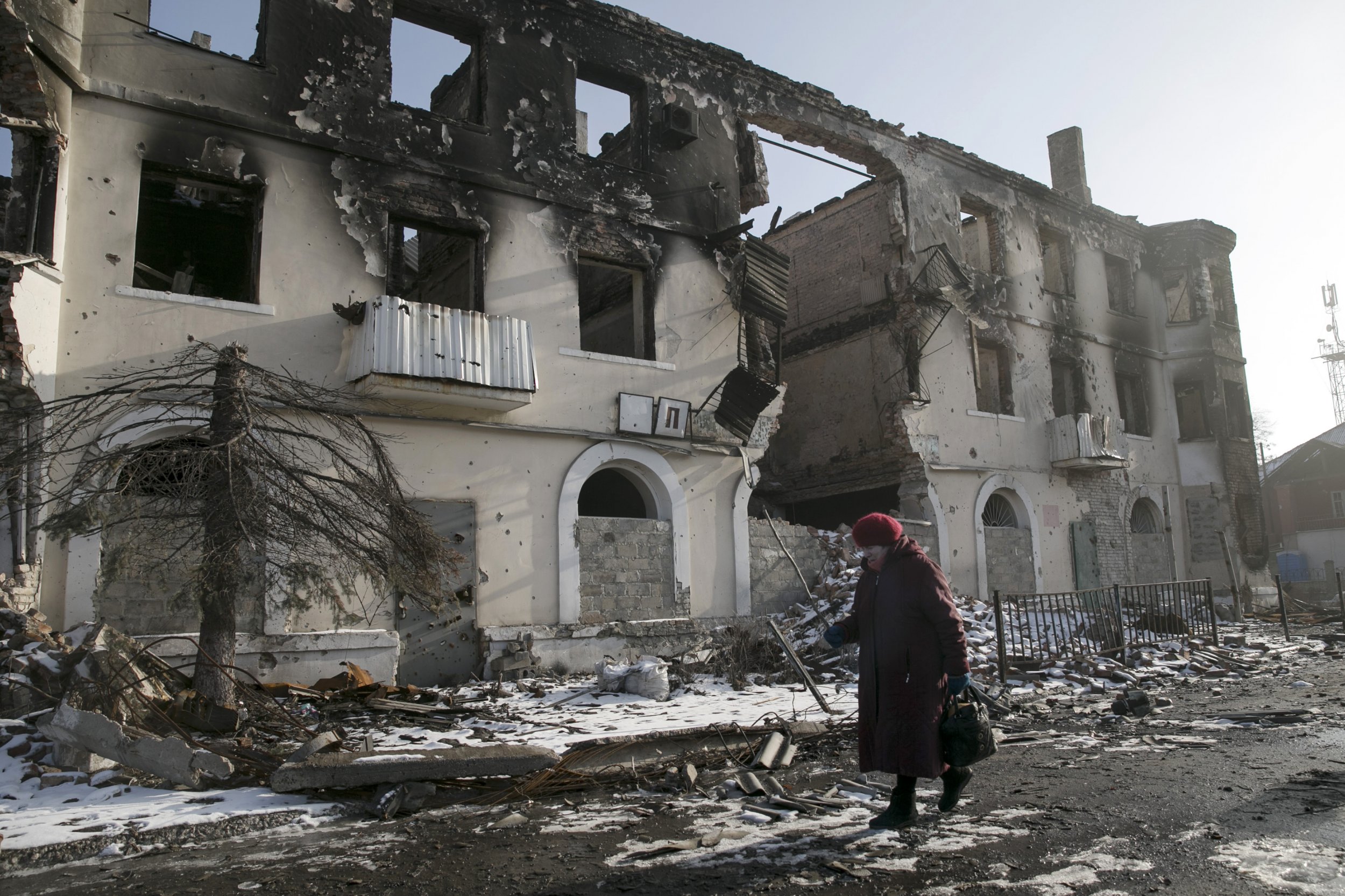 A Russian travel company is to start organising sightseeing trips to war-torn eastern Ukraine, reports in the Russian media suggest.
According to the pro-Kremlin Izvestiya newspaper, the Megapolis Kurort company will send tourists to both Donetsk and Luhansk, two rebel strongholds which have witnessed intense fighting in recent months. So far, around 5,400 people are thought to have died in the conflict in eastern Ukraine.
The trips will reportedly last for about four days, and the company will charge around £1,300 to £2,000 per person. Tourists will be able to tour recent battlegrounds and will be offered souvenirs, like spent bullets or pieces of shrapnel, and there may be an option where the visitors can choose their own routes.
"I don't think this will become a permanent destination. This is rather event tourism," Anatoly Aronov, the co-owner of the travel company told Izvestiya.
A special armoured vehicle for five to seven people is being prepared for the trips, and security guards will accompany each group. Around 10 people have so far expressed an interest, although the company has said it won't accept any responsibility for what could happen to those who choose to take up the offer.
However, this controversial choice of holiday destination being offered by the company has prompted outrage, even from Russian separatists in Ukraine. "There is death and tears, there is grief, and I didn't expect such a proposal to appear at all, especially from our Moscow colleagues," said Stanislav Vinokurov, Luhansk's self-proclaimed sports and tourism minister to Izvestiya.
"I understand and support commercial initiatives in the tourism industry, but to earn money on people's grief? I do not support this."
Despite the agreement of a peace deal in Minsk last week, intense fighting has continued particularly over control of the town of Debaltseve.