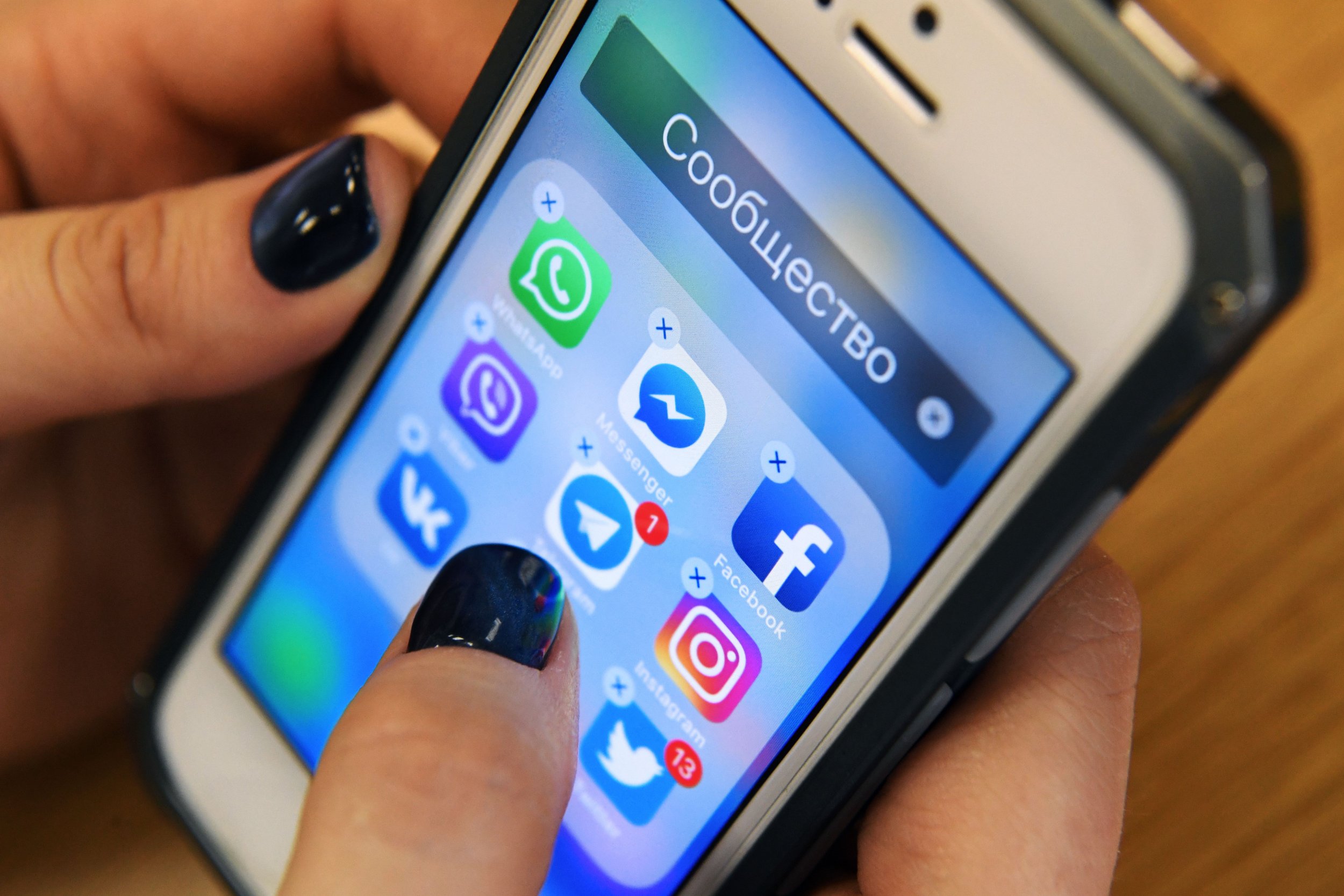 Moscow has hit back at the CIA on social media after the U.S. intelligence agency posted a note of congratulations to Russia and all other quarter finalist nations at the World Cup.
Russia, which is hosting the soccer tournament, exceeded the expectations of many, defeating previous champions Spain to break into the last eight of the competition before bowing out to Croatia on Saturday.
The CIA used the weekend's football to share some of its fact files on all the countries still in the World Cup, tweeting: "Congrats to the 2018 #WorldCup Quarter Finalists!" before kick off.
"Congratulations accepted," Russia's U.S. Embassy tweeted in response on Monday, in the afterglow of a knockout defeat to Croatia. "Please update your Russia map and statistics."
The account then attached an image of a map of Russia and its many neighbors, similar to the one in the CIA fact file, except the Crimean peninsula, its territory and population are all added to Russia.
Moscow controversially annexed the region from Ukraine during a time of anti-government protests in Kiev and most countries in the United Nations continue to recognize the territory as Ukrainian.
The Russian map also marks two other regions next to its borders—Abkhazia and South Ossetia—as separate countries. Officially, both regions are part of neighboring Georgia but Russian troops have supported separatist forces there for years and have even incorporated the regions in its military's defense planning.
The Twitter squabble is reminiscent of another argument over Russia's borders on social media shortly after the annexation in 2014, when Ukraine captured a group of Russian soldiers who parachuted into its territory.
Russian state media at the time said the drop was accidental, as Moscow firmly denied sending troops to annex Crimea or stoke conflict in eastern Ukraine. Canada's delegation to NATO offered a solution with a snarky tweet.
"Geography can be tough," the delegation tweeted, attaching a map of Russia and Ukraine. "Here's a guide for Russian soldiers who keep getting lost & 'accidentally' entering" Ukraine."
The image featured Russia's territory helpfully colored red with a large inscription that read "Russia," while Ukraine was in blue with Crimea and eastern Donbas labelled in capital letters "Not Russia."
The Russian delegation at NATO then responded with their own map, purporting to show "contemporary geography" that had Crimea as part of Russia and the two regions in northern Georgia as separate entities.
Russia has been on the receiving end of memorable digital diplomacy comebacks, most notably with Ukraine's social media accounts.
Russia's official state-run Twitter account posted a defiant message against foreign sanctions, with a clip of historical re-enactors dancing and fighting in a field last summer. "Whoever comes at us with sanctions will perish," the account declared, triggering a stinging retort from Ukraine's government-run Twitter account.
"If you'd respected international law, you would've avoided sanctions & would've been sending missions to Mars now, not running with sticks," Ukraine said.
Read More: Vladimir Putin beaten by cat as first to cross $4 billion bridge to Crimea
The spat followed another high profile argument between Kiev and Moscow's official accounts on Twitter, as last May, Ukraine took its latest frustrations with Russian President Vladimir Putin to social media. After Putin described a medieval Kievan princess that became Queen of France as "Russian Anne," Ukraine's account begged to differ.
"When Russia says Anne de Kiev established Russia-France relations, let us remind the sequence of events," the account wrote, harking back to Anne's day when Kiev was a cultural and political center in eastern Europe. "Meanwhile in Moscow…," the image caption read, showing an unpopulated forest.
Either backtracking, or seeking to take the high road, the Russian account replied with a call for the two nations to be "proud of our common history," assembling the Russian, Ukrainian and Belarusian flags, together. The three ex-Soviet countries all "share the same historical heritage which should unite our nations, not divide us," the Russian account concluded.
Used to hearing Moscow invoke unity, at a time when Ukrainians push for self-determination from the Kremlin, the Ukrainian account replied: "You really don't change, do you?" with an attached GIF from The Simpsons, summing up Kiev's suspicions of Russia's rhetoric.
The GIF showed a fictional Russian ambassador at the United Nations bursting into villainous laughter as he flips his country's name plate from "Russia" to "Soviet Union," to trigger a reverse of the Communist state's collapse.