Watch: Russian Behind Trump Tower Meeting Trolls Investigation with 'Ivanka,' 'Stormy Daniels' in Music Video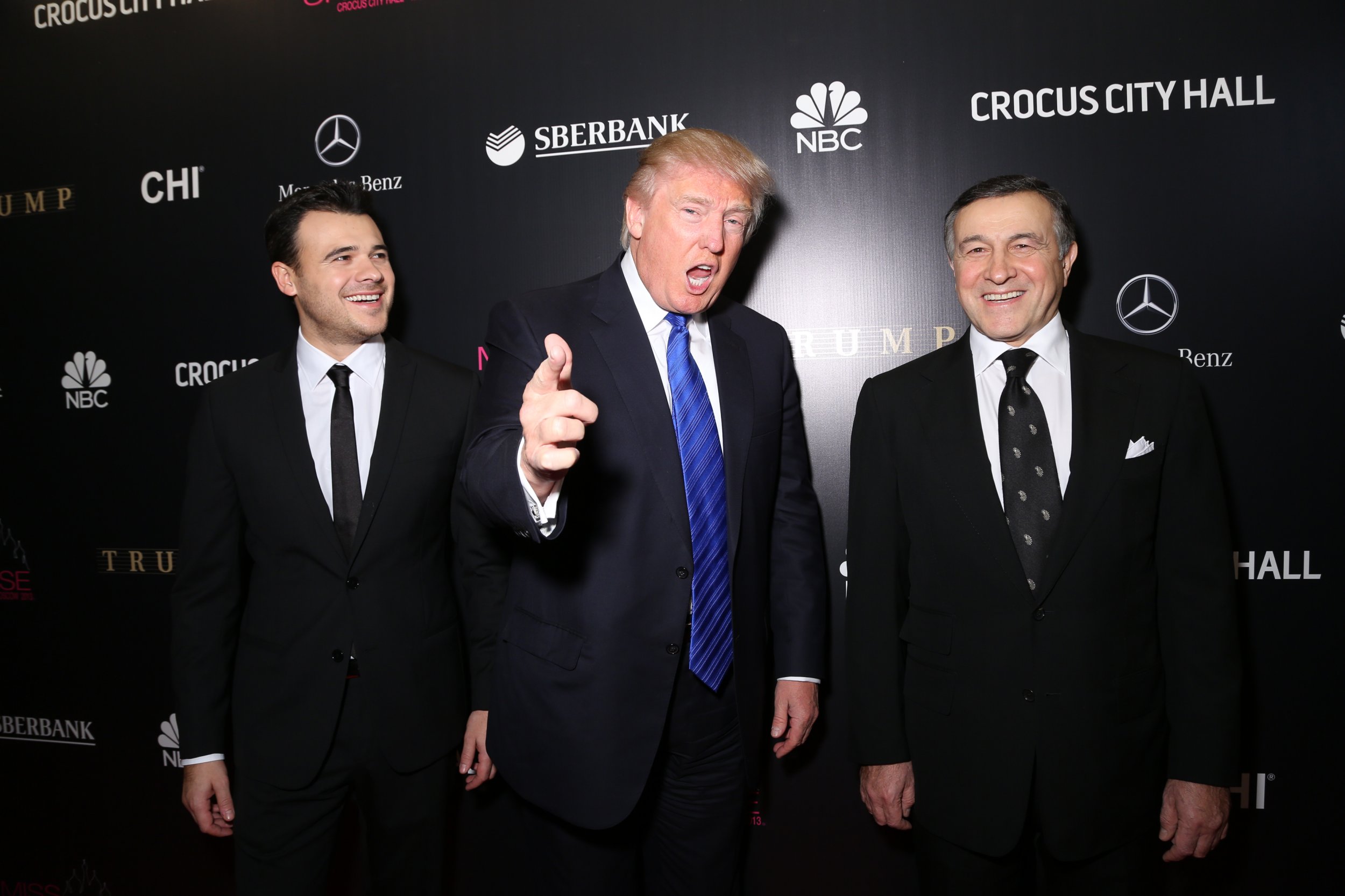 The Russian pop star who helped set up the infamous Trump Tower meeting released a new music video Tuesday that parodies the Trump-Russia election meddling conspiracy, complete with actors posing as the U.S. president, Ivanka Trump, Hillary Clinton and even adult film actor Stormy Daniels.
Emin Agalarov, who tasked a British publicist to reach out to Donald Trump Jr. in June 2016 for potentially damning information on Clinton, is depicted partying with Donald Trump while also handing off a briefcase to an individual who appears to be Ivanka.
The roughly three-minute video for the song "Got Me Good" appears to parody the president's trip to Moscow in 2013 for the Miss Universe pageant, as well as one of the most damning accusations made in former British intelligence officer Christopher Steele's dossier about Donald Trump's alleged ties to Russia.
Agalarov and Trump are shown drinking and living it up with pageant contestants who are jumping on a bed in a hotel room, similar to the dossier's unsubstantiated claim of Trump hiring Russian prostitutes to desecrate a bed previously slept on by former President Barack Obama at the Ritz Carlton hotel in Moscow.
Agalarov also pays off Daniels, who claimed to have a sexual encounter with the president in 2006, in an elevator.
The video was first found by The Daily Beast.
Clinton is also shown schmoozing and partying with Trump, Ivanka and Agalarov, with the group playing and betting in a game of cards towards the end.
The clip starts out with a person sitting in front of a number of computer monitors watching everyone's interactions on security camera footage. In the end, the person is revealed to be North Korean leader Kim Jong Un.
President Trump has repeatedly denied all the accusations made in the Steele dossier, including the most salacious, as well as any collusion taking place between his campaign and Russia to win the White House.
Trump, though, has claimed that Clinton and Democrats had colluded with Russia, claiming they were behind the dossier all along. However, a conservative media outlet had originally hired investigative firm Fusion GPS to look into Trump's background for political opposition research.
The real Trump has appeared in an Agalarov video before. In November 2013, Trump, along with pageant constants, was featured in Agalarov's "In Another Life" video uttering his famous phrase "You're fired."