Russian Soldiers Who Fled Battle Admit Ukraine War Crimes
Two Russian soldiers who were both recently fighting for Moscow have described how their forces carried out torture and killings in Ukraine.
Andrei Medvedev and Konstantin Yefremov, who were with the Wagner Group of mercenaries and the Russian army, respectively, fought for the same Kremlin aims, but in very different branches of the military.
Medvedev, was an ex-commander with the group financed by Yevgeny Prigozhin, and made headlines for fleeing Russia for Norway, where is seeking asylum. Yefremov is a former senior lieutenant in the Russian army who has also fled his homeland. Both say they regret their roles in Vladimir Putin's invasion.
"Many consider me to be a scoundrel, a criminal, a murderer," Medvedev told the Reuters news agency. "I would like to apologize, and although I don't know how it would be received, I want to say I'm sorry."
Meanwhile, Yefremov told the BBC: "I apologize to the entire Ukrainian nation," although he admitted: "I don't even have the moral right to ask for forgiveness."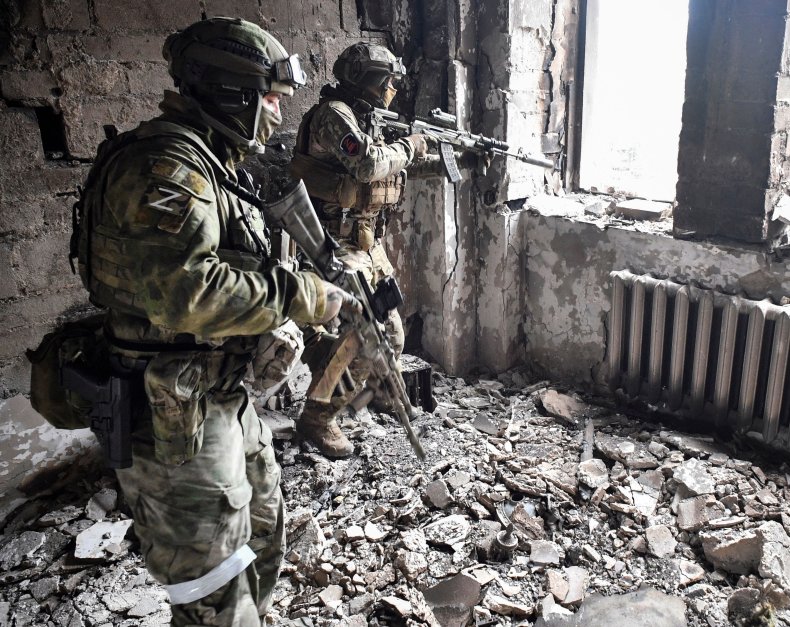 Yefremov said that he arrived in Crimea on February 10, 2022, as the head of a de-mining unit of the 42nd Motorised Rifle Division. Usually based in Chechnya, he said he was deployed for "military exercises" in the peninsula annexed by Moscow in 2014.
When what the Kremlin calls a "special military operation" came to light, Yefremov said he had tried to quit and looked to return to his base in Chechnya. But fearing jail, he returned to his men following advice from a military lawyer.
His group were ordered to move towards Melitopol and guard "logistics headquarters" in the town of Bilmak, to the northeast of the city still occupied by Russia. He said he saw Ukrainian prisoners interrogated and mistreated.
His comrades were ordered not to give the Ukrainian prisoners they had taken any proper food, and he witnessed a mock execution of one. Another prisoner was shot in the arm during an interrogation.
The BBC didn't independently confirm Yefremov's allegations of torture, but said they matched other claims of abuse of Ukrainian prisoners. Torture of prisoners is a breach of the Geneva Convention.
The UN's Human Rights Office is documenting cases of the mistreatment of prisoners in the war in Ukraine and has interviewed more than 400 Ukrainian and Russian POWs.
First Wagner Fighter to Flee
Medvedev is the first known fighter from the Wagner Group who was active in Ukraine to flee abroad. He revealed how he entered Ukraine in July and fought near Bakhmut, where he led a squad, taking orders from a platoon commander and planning combat missions.
He said he witnessed two people who didn't want to fight being shot in front of prisoners who had just been recruited for Wagner. He told Reuters that he wanted to reveal his wartime experiences so "the perpetrators are punished" for their crimes in Ukraine, such as Prigozhin.
The mercenary group has emerged as a key player in Russia's invasion of Ukraine, although its influence on the war effort is believed to be waning. Its once covert methods to recruit people are now more open and include offering prisoners their freedom after a six-month stint.
"Wagner is openly competing with the Russian army for human resources," said András Tóth-Czifra, a senior analyst at risk intelligence firm Flashpoint.
"Wagner has been telling people that it is able to offer better conditions than the regular army," he told Newsweek. "If you know that you will be mobilized anyway, you might as well join Wagner—I think that's the message."
Newsweek has contacted the Russian foreign ministry for comment.