Russia Accuses Trump Administration of Planning to Buy Weapons in Eastern Europe to Arm Venezuela's Opposition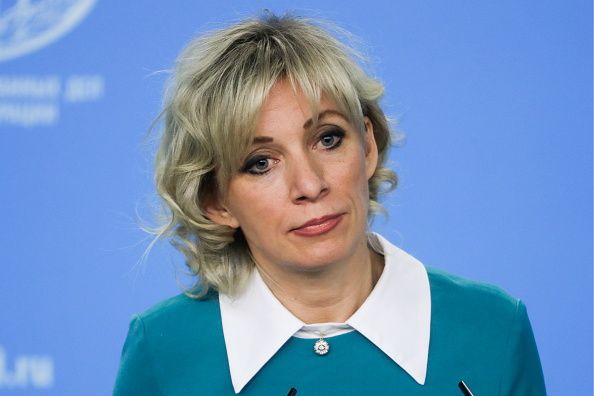 As deadly violence broke out on Venezuela's border over the delivery of humanitarian assistance on Friday, Russian government spokeswoman Maria Zakharova accused the United States of planning to purchase weapons from Eastern Europe to give to the Venezuelan opposition.
The statements were the latest example of Russia backing Venezuela's strongman leader, Nicolás Maduro, despite his regime's brutality.
"We have information that companies from the U.S. and its NATO [North Atlantic Treaty Organization] allies are considering the possibility of buying a large batch of weapons in one of the Eastern European countries in order to provide them to the Venezuelan opposition," Zakharova said at a press conference. "The batch will reportedly include heavy machine guns, grenade launchers, portable missile launchers and ammunition for light weapons and artillery systems. So this is what they mean when they talk about delivering humanitarian aid."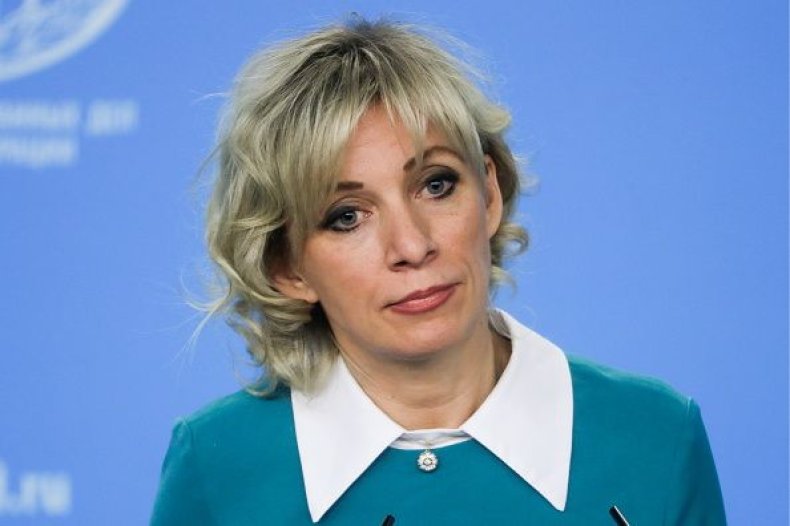 Zakharova did not mention which Eastern European country the U.S. planned to purchase the weaponry from. The U.S. government has not announced that it plans to support the Venezuelan opposition militarily, although President Donald Trump has hinted that he may be willing to send troops to Venezuela. Trump's declarations about military intervention have divided members of the Democratic Party, despite widespread agreement that Maduro should step down.
The issue of humanitarian assistance to Venezuela has been politicized in recent weeks as a leadership crisis unfolds in the country. Maduro refuses to resign from the presidency even as countries from around the world withdraw recognition of his government. Several leading members of the international community said that the previous elections, in which Maduro was the winner, were not free and fair because most of the opposition leaders were either jailed or forced to flee the country.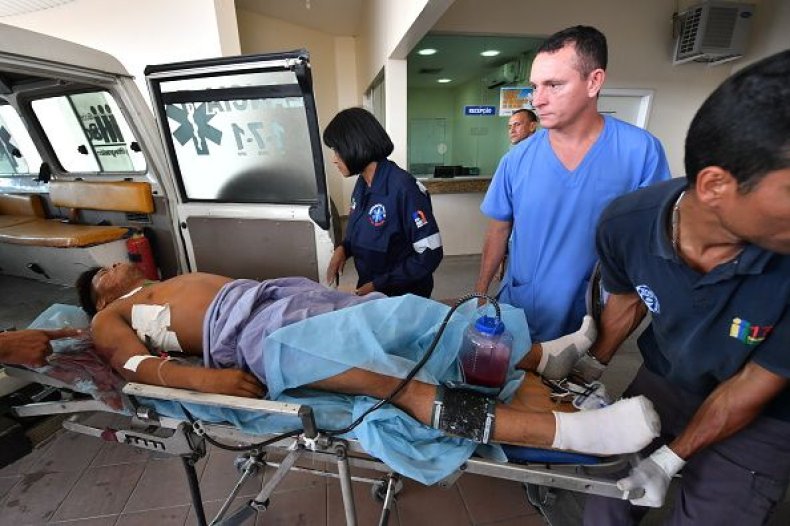 Juan Guaidó, the country's leader of the national assembly, has used an obscure part of the country's constitution to name himself interim president until fair elections can be held. The U.S., Canada and many members of the European Union have since recognized Guaidó as the interim leader of Venezuela. But Maduro continues to control Venezuela's military, which shot at opposition demonstrators on Friday, killing at least two people and wounding around a dozen people.
Maduro has closed Venezuela's border with Brazil and refused to allow humanitarian aid into the country, even though his government's economic policies have exacerbated a humanitarian disaster and led to extreme food and medicine shortages.
Throughout all of this, Russia has refused to withdraw its support for Maduro, and its officials have accused the U.S. of supporting a coup against him.