Donald Trump Lawyer Michael Cohen Met With Russian Oligarch in Trump Tower Days Before Inauguration: Report
Michael Cohen, President Donald Trump's personal lawyer and "fixer," met with a Russian oligarch with close ties to the Kremlin just 11 days before the presidential inauguration, according to a new report by The New York Times.
Video footage and another meeting attendant confirmed that Cohen and Viktor Vekselberg, the Russian businessman, discussed how to strengthen U.S.-Russian ties on January 9, 2017, in Cohen's Trump Tower office, just feet away from the president-elect. They also made arrangements to link up at the president's inauguration.
Later, Andrew Intrater, an American businessman who works on behalf of Vekselberg and is his cousin, awarded Cohen a $1 million contract and paid him $500,000 in consulting fees through his company, Columbus Nova. Federal investigators are reportedly closely scrutinizing the details of that deal.
Intrater made an additional $300,000 in donations to Trump's inauguration and the Republican National Committee.
"Obviously, if I'd known in January 2017 that I was about to hire this high-profile guy who'd wind up in this big mess, I wouldn't have introduced him to my biggest client and wouldn't have hired him at all," Intrater told the Times.
Special counsel Robert Mueller's team, which is investigating Russian interference in the 2016 presidential election, questioned Vekselberg about payments to Cohen after the FBI stopped his private plane in New York. Intrater was also reportedly questioned. Neither has been charged with any wrongdoing.
Vekselberg, a billionaire who is said to be friendly with Russian President Vladimir Putin, is chairman of Russian asset manager Renova Group, a large conglomerate that owns stakes in the aluminum, oil, energy and the telecom sectors and is the parent company of Columbus Nova, the company that paid Cohen. Intrater told the Times that he was solely responsible for hiring Cohen and that Vekselberg played no role in the decision.
Cohen is under criminal investigation by the FBI. His home and office were raided in April for missing financial documents.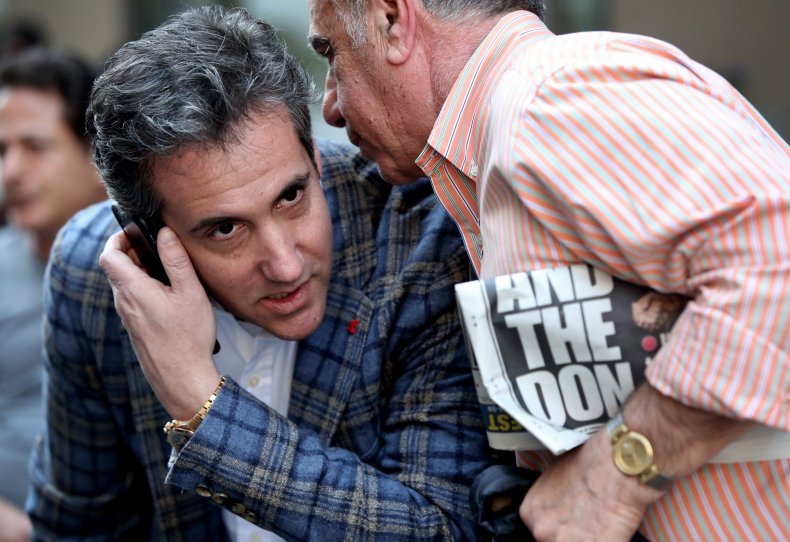 Donald Trump Lawyer Michael Cohen Met With Russian Oligarch in Trump Tower Days Before Inauguration: Report | U.S.