Trump 2020 Campaign Claims a Fundraising Record Amid Russia Probes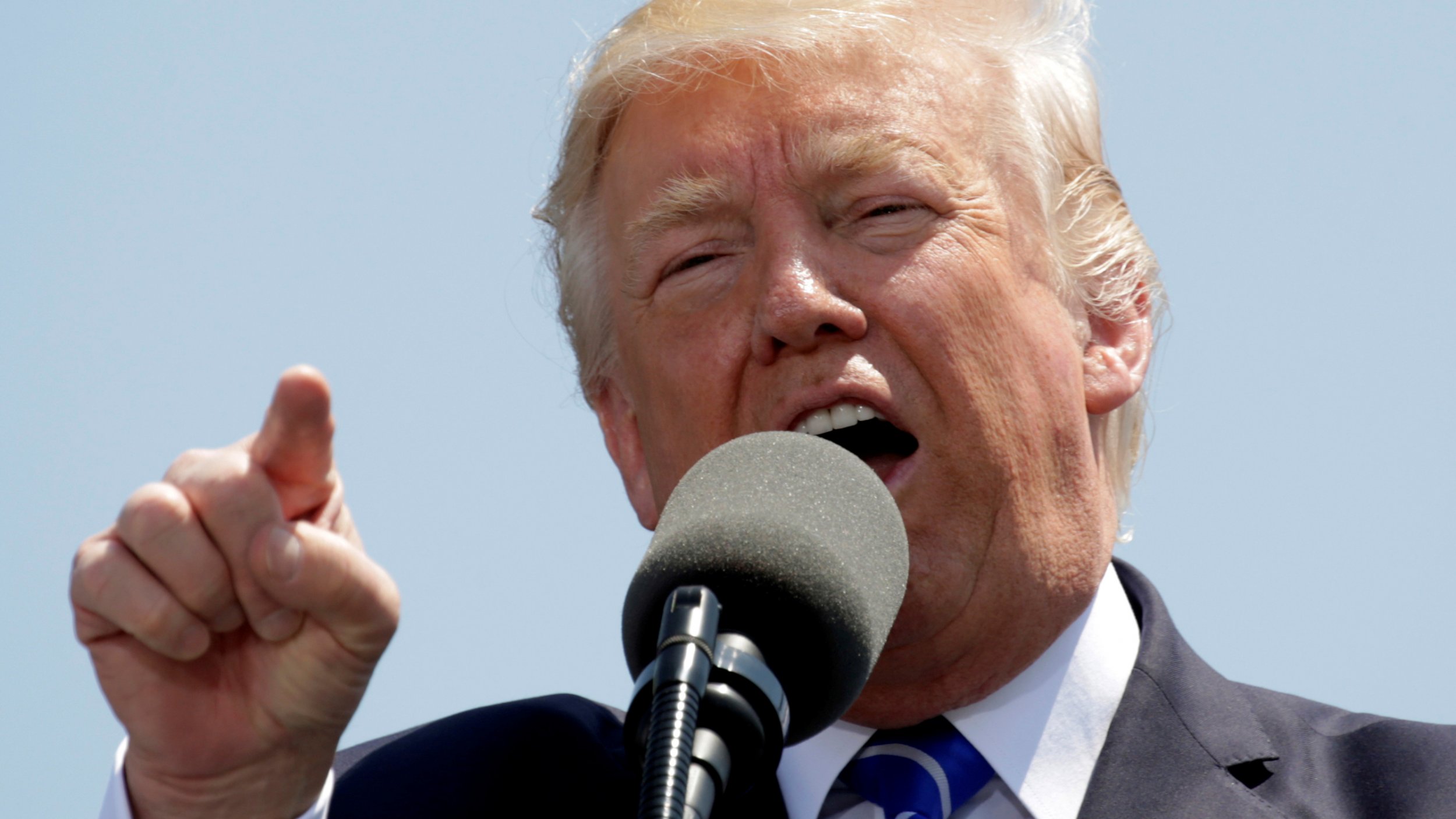 Donald Trump's re-election campaign says it set a one-day fundraising record Tuesday, the same day the Trump White House was rocked with yet more troubling disclosures about the investigation into possible ties between Trump officials and Russia.
Related: Trump Coast Guard Academy speech: With great 'surety,' president speaks about the horrible media
According to a Wednesday statement from Donald J. Trump for President, the "combined total for May 17 for the campaign and its joint fundraising committee with the Republican National Committee exceeded $314,000, a new campaign record since Election Day, coming almost exclusively from small contributions." The cash influx is in part a response to a series of fundraising emails the joint fundraising committee has sent out, trying to turn the latest developments in the Trump-Russia saga into a chance to rally its base—and pad its campaign bank account.
The subject line for each email: "Sabotage." In the first email, sent May 16, the campaign warns, "There are people within our own unelected bureaucracy that want to sabotage President Trump and our entire America First movement," and then asks supporters to "contribute $1 to drain the swamp." The second, sent Wednesday evening, claims that "The Fake News Media is working hand-in-hand with Washington's corrupt bureaucracy to try to slow and block our America First Agenda." The fundraising requests don't mention the furor over the president's firing of FBI Director James Comey, followed by the news that the president asked Comey to drop an investigation into former national security adviser Michael Flynn, but the campaign committee's implication is clear: The scandals are just a distraction constructed by the Washington elite to undermine the president.
Michael Glassner, the committee's executive director, claimed in the statement that the fundraising haul demonstrates: "The American people are with the President stronger than ever before." Recent polls, however, show that's not true. Rather, Trump's approval ratings continue to sink, even among his core base of support.
And compared with record one-day fundraising figures from past campaigns, $314,000 is hardly a notable sum. Vermont Senator Bernie Sanders, for example, raised more than $5 million the day after his victory in the New Hampshire Democratic primary in 2016. And a former congressman, Ron Paul, raised more than $6 million in 24 hours during his failed Republican presidential campaign in 2007.
Trump didn't have much of a fundraising operation for most of his 2016 presidential run, relying instead on free media coverage and his own personal wealth. He was vastly outraised by Democratic nominee Hillary Clinton in the general election. But Trump did prove to have significant pull among small donors—typically a weakness of GOP candidates—with cash from those giving less than $200 roughly doubling what he got from big donors.