Russia Says Donald Trump Cannot Release Vladimir Putin Call Transcripts Unless He Allows It
The Kremlin has said that President Donald Trump would need to seek his Russian counterpart's permission before releasing any transcripts of their conversations.
Trump has come under widespread scrutiny for allegedly having sought Ukrainian President Volodymyr Zelensky's help to investigate alleged corruption involving leading Democratic presidential candidate Senator Joe Biden in exchange for military assistance. After an anonymous whistleblower complaint, Trump released a four-page summary of the call, which he has argued showed no wrongdoing, though some critics have contended the nature of the conversation was incriminating.
As Democratic leadership opened an impeachment inquiry to further investigate potential abuse of power, another government whose ties to Trump have been the subject of national controversy has set a boundary for the potential release of any talks with the embattled U.S. leader.
"Of course, to some extent, they can only be published if it is mutually agreed—this is diplomatic practice," Russian presidential spokesperson Dmitry Peskov said Monday, according to the state-run Tass Russian News Agency. "Overall, the diplomatic practice does not include such publications. However, should there be any signals from Americans, we will discuss them."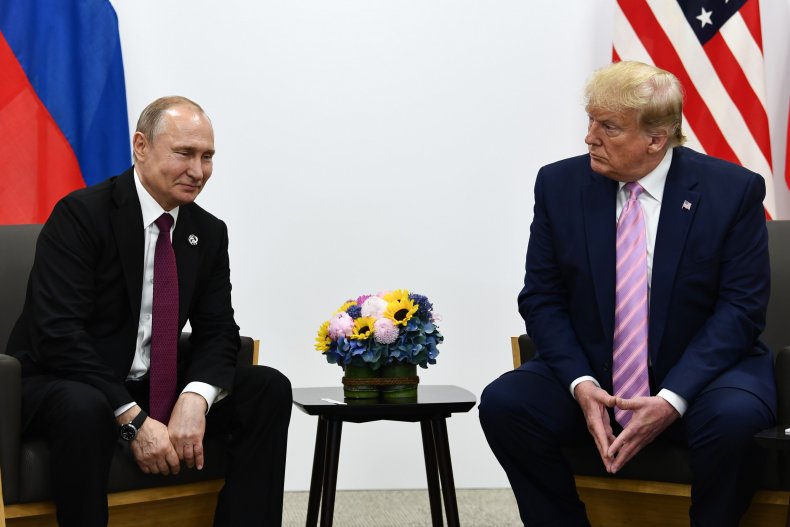 The remarks came a day after one of Trump's most vocal congressional critics, House Intelligence Chair Representative Adam Schiff of California, told NBC News that Democrats were looking into obtain copies of Trump's conversations with Russian President Vladimir Putin. Trump has been accused of seeking the Putin administration's help to secure his 2016 victory and, while no evidence of collusion has emerged, dozens have been jailed as part of a comprehensive investigation
"I think the paramount need here is to protect the national security of the United States and see whether in the conversations with other world leaders—and in particular with Putin—that the president was also undermining our security in a way that he thought would personally benefit his campaign," Schiff told the outlet.
"If those conversations with Putin or with other world leaders are sequestered in that same electronic file that is meant for covert action, not meant for this, if there's an effort to hide those and cover those up, yes we're determined to find out," he added, referencing the highly-restricted "codeword" server that Trump and Zelensky's call was stored on.
Trump has repeatedly denied having solicited undue foreign interference, either from Ukraine or Russia. He said he was justified in his appeal to Zelensky to open a probe into Biden, the former vice president who has been accused himself of having shut down Kyiv's corruption inquiry into his son's role on the board of Ukraine's largest oil and gas company.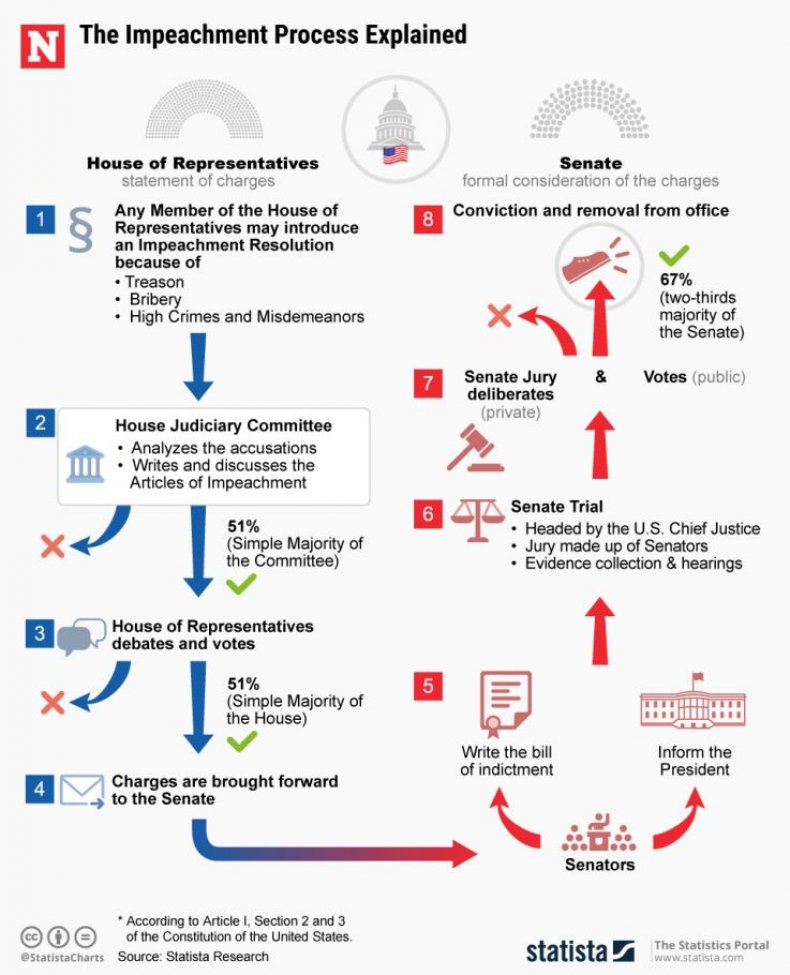 Source: Statista
"Very simple! I was looking for Corruption and also why Germany, France and others in the European Union don't do more for Ukraine. Why is it always the USA that does so much and puts up so much money for Ukraine and other countries? By the way, the Bidens were corrupt!" Trump tweeted Monday.
"The Fake News Media wants to stay as far away as possible from the Ukraine and China deals made by the Bidens. A Corrupt Media is so bad for our Country! In actuality, the Media may be even more Corrupt than the Bidens, which is hard to do!" he added.
Trump also blasted Schiff for parodying the presidential call with Ukraine by using manufactured quotes while the representative addressed lawmakers Thursday. The legislator called his loosely-paraphrased take the "essence" of the conversation, but some argued that it was misleading.
"Rep. Adam Schiff illegally made up a FAKE & terrible statement, pretended it to be mine as the most important part of my call to the Ukrainian President, and read it aloud to Congress and the American people," Trump tweeted Monday. "It bore NO relationship to what I said on the call. Arrest for Treason?"
.