Russia Says Donald Trump Has the Right to Try to Buy Greenland
Russia has said President Donald Trump has the right to put an offer on Denmark's semi-autonomous territory of Greenland.
Reports earlier this month of Trump's desire to buy the world's largest island, which lies between North America and Europe, caused a major stir at home and abroad, with U.S. and Danish politicians weighing in. The affair devolved into an international incident last week as Denmark's rejection and Trump's reaction strained ties between the two members of the U.S.-led NATO alliance, but Moscow felt the president's "exotic offer" was justified.
"These two states are sovereign, they can make different offers to each other, respond to them, accept these proposals, they can take any decision they like, this is their right," Russian Foreign Ministry spokesperson Maria Zakharova told reporters Wednesday.
She also said she was "astonished" by comments made by Princess Antonia of Schaumburg-Lippe, wife of Danish Queen Margrethe II's cousin Prince Waldemar, in which she said "the people of Greenland should and can decide about their own destiny." Zakharova asked "why didn't we hear the same thing some five years ago" in relation to the Ukrainian territory of Crimea's internationally-disputed vote to join Russia in 2014 amid unrest.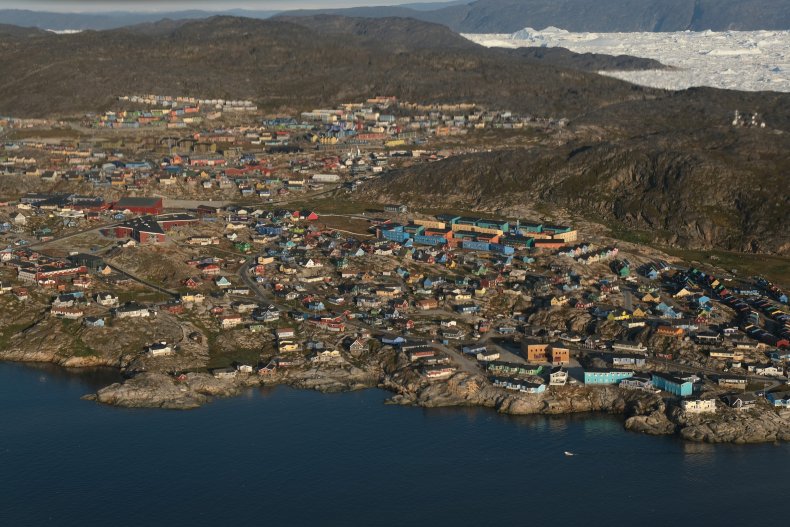 Greenland has an estimated landmass of nearly 840,000 square miles, making it more than three times the size of Texas and still larger than the largest U.S. state of Alaska, which was purchased from the Russian Empire amid mixed U.S. public opinion in 1867. Subject to Danish rule for centuries, Greenland was briefly put under U.S. control during World War II, but was returned and later established its own self-ruling government in the 1970s, though Copenhagen retains sovereignty over it.
Trump's want for resource-rich Greenland first appeared in a report by The Wall Street Journal and was confirmed days later by the president, who said that "strategically, it's interesting, and we'd be interested." He did not dismiss the concept of a territory exchange and "a lot of things can be done," claiming Greenland was "hurting Denmark very badly because they're losing almost $700 million a year carrying it."
As Trump prepared to make his debut visit to Copenhagen, current and former officials in Denmark and Greenland widely rejected Trump's comments. Danish Prime Minister Mette Frederiksen finally responded in a scathing interview in which she called the idea "absurd" and a "joke," telling told media "I strongly hope that this is not meant seriously."
Trump hit back, canceling his trip over Frederiksen's "nasty" and "inappropriate" comments. The president said "all they had to do is say, 'No, we'd rather not do that," or "We'd rather not talk about it,'" but "you don't talk to the United States that way, at least under me."
Shortly afterward, Kremlin spokesperson Dmitry Peskov mocked the exchange, saying Russia does not "engage in international shopping of that kind."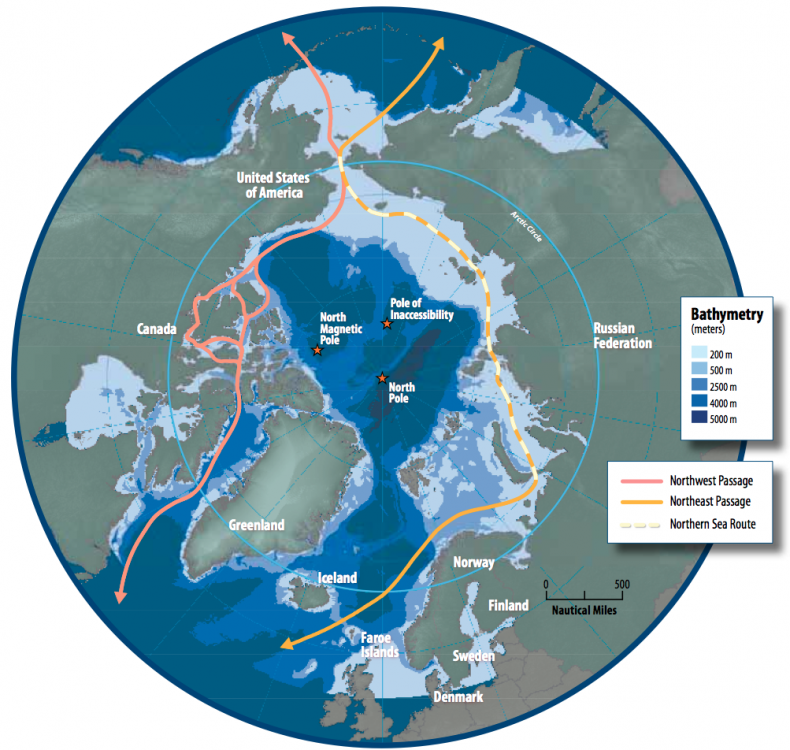 Though Frederiksen emphasized that Greenland was "not for sale," Republican Senator Tom Cotton argued for buying it anyway in an op-ed that appeared Monday in The New York Times. He said the U.S. could improve the lives of locals and combat Chinese influence there.
Though currently a non-Arctic country, China has increasingly sought to improve its footing in the region as the U.S. and Russia aim to build up its military and economic presence there. Moscow, in particular, has begun to capitalize on its possession of the world's only nuclear-powered icebreaker fleet as well as melting ice due to climate change to establish a Northern Sea Route allowing unprecedented access to global waterways.
Denmark's control over Greenland and the Faroe Islands gives it a spot in the Arctic Council, which also includes Canada, Finland, Iceland, Norway, Russia, Sweden and the U.S.