The author of the infamous Trump-Russia dossier told a top Justice Department official during the 2016 campaign that Russia had Donald Trump, then a Republican presidential candidate, "over a barrel" with regard to potentially damning information about him, according to the Associated Press on Friday.
Former British intelligence officer Christopher Steele told Justice Department official Bruce Ohr about Russia's alleged compromising information on Trump during a July 2016 breakfast meeting, Ohr told congressional investigators and lawmakers during a behind-closed-doors interview this week, the AP's report said, citing unnamed sources.
Ohr told lawmakers that Trump campaign aide Carter Page had been in contact with top Russian officials, someone much higher than Page had claimed.
However, it remains unclear if Steele knew that directly or was told so by contacts in Russia, where he served as a top intelligence officer for the United Kingdom.
Ohr, as well as Steele, have been subject to attacks by Trump and Republicans over the dossier and its explosive and salacious contents. Trump has denied the allegations in the dossier, which include collusion or conspiracy with Russia for years in order to claim the White House.
Republican lawmakers have repeatedly taken the FBI and Justice Department to task over how and when the Trump-Russia investigation began and whether the investigation was initiated based on Steele's dossier.
Trump has labeled the dossier as "fake news" and claimed former political opponent Hillary Clinton had instead colluded with Russia to smear his campaign. The president has also gone after Ohr and his wife, Nellie, who worked for the dossier's financial backer, Fusion GPS, while the opposition research was underway, as well as former FBI agent and lead Trump-Russia investigator Peter Strzok and former FBI lawyer Lisa Page.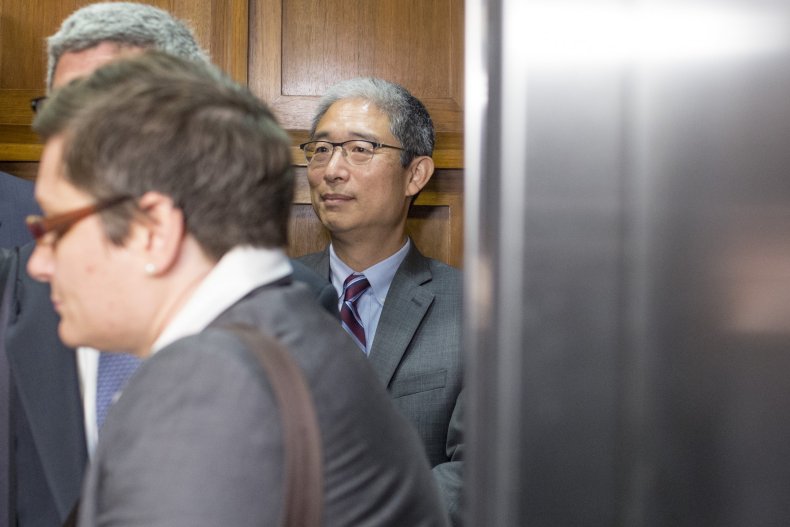 The president has publicly denied having anything to do with Russia before or after his successful campaign and accused Democrats of using Russia's interference in the election as an excuse for Clinton's loss.
The dossier had dogged Trump even before he took the presidential oath of office in January 2017. He blasted news outlets like CNN for reporting on the dossier in the first place.
Accusations against Trump of kowtowing or submitting to Russian President Vladimir Putin increased after Trump's summit and press conference with Putin in July. The president at first told reporters in Helsinki that he had no reason to not believe Putin's denials of meddling in the 2016 election, despite the widespread conclusion reached by the U.S. intelligence community in January 2017.
Trump later walked back the statement, claiming he simply misspoke, after Republicans and Democrats condemned his comment.