Russian Ambassador's Assassination Puts U.S. in Quandary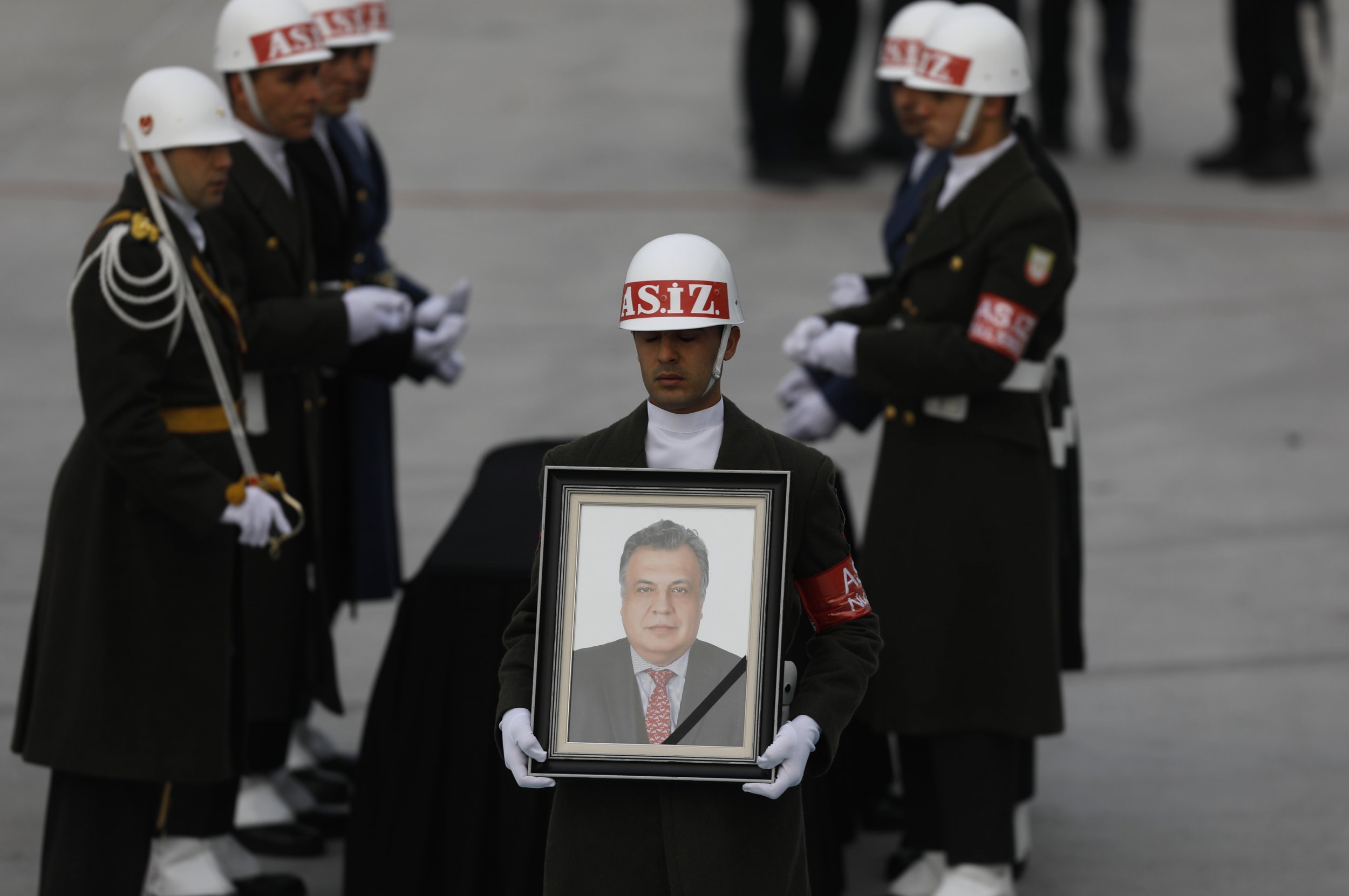 U.S. Secretary of State John Kerry and Turkish Foreign Minister Mevlüt Çavuşoglu spoke by phone Tuesday night about the gruesome assassination of Andrey Karlov, the Russian ambassador to Turkey. Kerry offered U.S. assistance in tracking down the killer and underscored America's commitment to its NATO ally as it continues to battle terrorism.
Çavuşoglu, according to the Turkish news agency, asserted that the assassin had links to Fethullah Gülen, an imam who has been living in the U.S. for a decade and is wanted by the Turkish government. Through a spokesman, the State Department insisted that no one at this point could be certain about who was behind the killing.
The verbal contretemps is a reminder of how complex and delicate the intersection of Russian, Turkish and U.S. relations is at this point—especially at a time when President Barack Obama will soon be leaving office and Donald Trump is set to replace him.
Related: Why Putin thinks Karlov's killing was a ploy to wreck the Syrian peace process
An occasion like this ordinarily brings countries closer together as they condemn terrorism, trade condolences and vow to fight for international norms. But the assassination of Karlov carries more risks than opportunities. It could lead to a greater Turkish crackdown on dissidents and encourage Ankara to move aggressively against its Kurdish foes—even though no link between the Kurds and the assassin, Mevlüt Mert Altintas, has been uncovered. The shooting could lead Russia to prosecute its war in Syria even more aggressively, exacerbating the humanitarian crisis and sending more refugees into Europe; fueling the rise of right-wing, anti-EU parties; and perhaps fostering more terrorism and harming U.S. interests.
The Obama administration is cognizant of these risks, which is why its statements condemning the attack were measured, careful not to lay blame on any party and to restating American abhorrence of acts of terrorism. If this were a different time, such a moment might bring the U.S. and Russia closer too. But with the Obama administration accusing Moscow of interfering in the recent American elections, that's not going to happen, especially a month before Trump is sworn in as the 45th president. The hope at Foggy Bottom is that the slaying at the art gallery won't make U.S.-Russian or U.S.-Turkish relations any worse. It certainly doesn't help matters that Russian, Syrian and Turkish diplomats are meeting in Moscow to forge a Syrian peace deal and did so without consulting with the U.S. or the U.N.
What's more, the Turkish accusations about Gülen suggest that Ankara won't be easily placated. The Obama administration has resisted entreaties to deport Gülen, citing a lack of evidence against him. But it's not clear if the Trump administration will have the same attitude. Trump's national security adviser designee, Michael Flynn, called for Gülen's deportation before the election, yet the president-elect has not taken a position.
A year ago, the assassination might have spurred fears of armed conflict between Turkey and Russia, a potential crisis for Europe and the U.S. since Article V of the NATO treaty would commit America and its allies to Ankara's defense. Turkey had accidentally shot down a Russian plane, and Moscow was furious that Ankara wasn't doing more to stymie the flow of jihadis and their arms into Syria and Iraq, where they could take aim at its client, Syrian President Bashar al-Assad.
In the year since, Russian-Turkish relations have improved, and it may be that this moment will solidify their ties—at the expense of the U.S. Earlier this year, American authorities were deeply worried when the attempted coup against Turkish President Recep Tayyip Erdogan led to arrests of Turkish officers at the U.S.'s Incirlik Air Base and Turkey cutting power to the facility. Rather than uniting the U.S. and Turkey, American officials worry, the tumult—from the coup to a year of gruesome bombings and now the assassination—will drive the countries apart.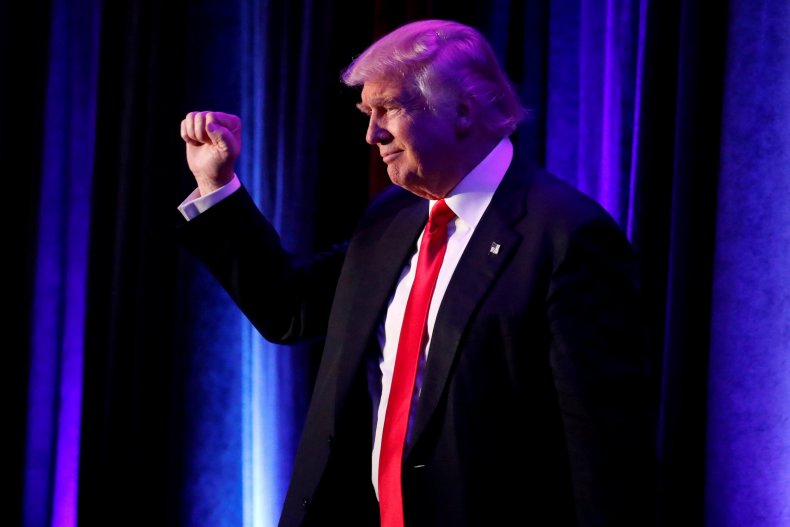 At this point, it's hard to read what the Trump administration might do differently. Flynn was linked to Turkish lobbying in Washington and has spoken out strongly in favor of the Erdogan regime. Secretary of state nominee Rex Tillerson has close ties with Russia and President Vladimir Putin. Whether that kind of unique access can stem the deterioration of U.S.-Russian or U.S.-Turkish ties is unclear. Certainly President-elect Trump's dismissal of the American intelligence community's assessment that Russia interfered in the American election is being applauded in Moscow. And it's telling that in his statement on the assassination, Trump referred to it as "radical Islamic terrorism"—a talking point that could embolden Putin and Assad's assault on Aleppo and other cities in war-torn Syria.
Beyond this week, however, the Trump administration also seems at the mercy of events. If jihadis are able to infiltrate Turkish security and gun down the first Russian ambassador in decades, then even new policies won't easily stop them.