Pentagon Concerned By Russian Missile Deal With NATO Ally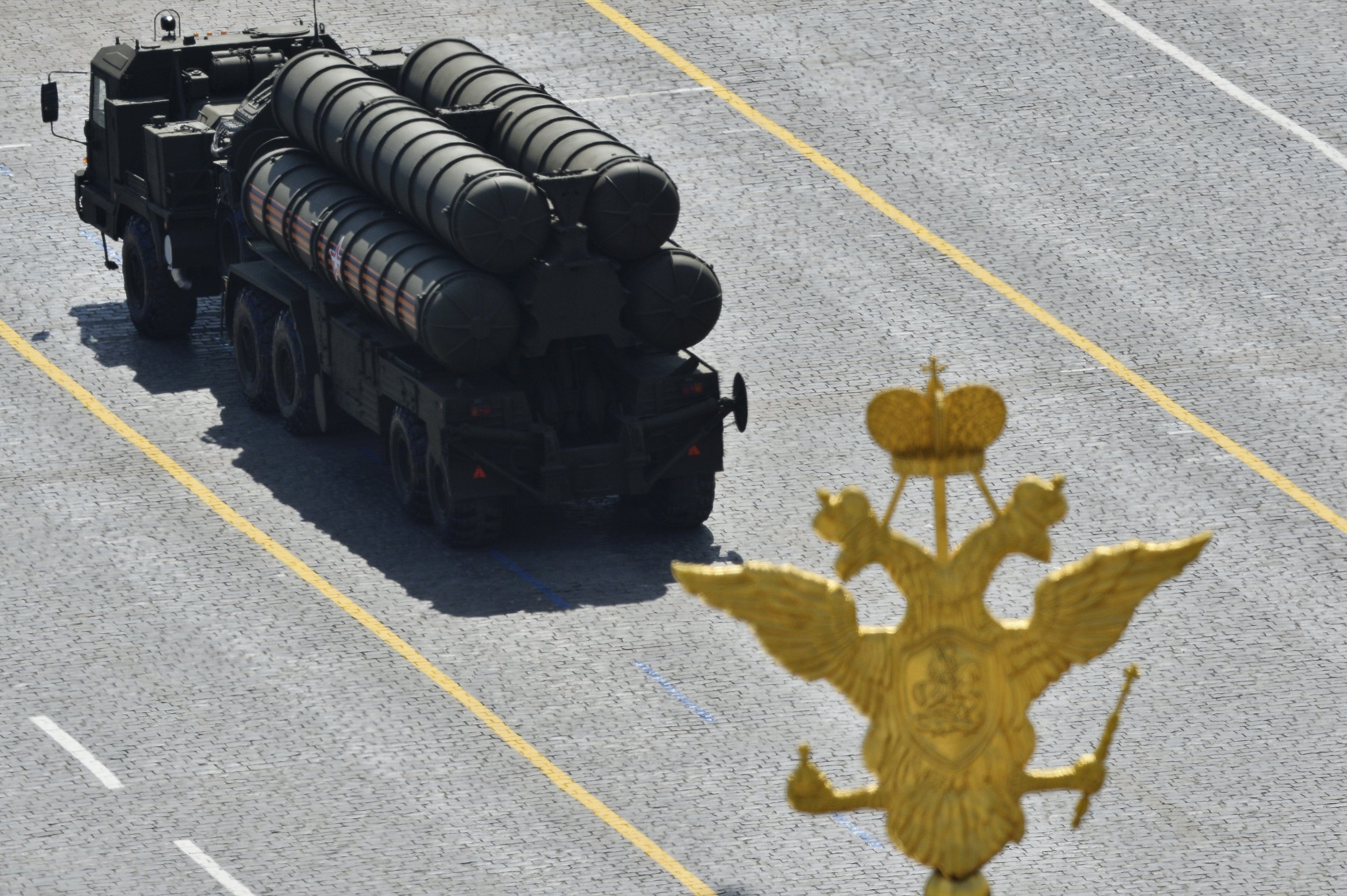 The Pentagon is concerned by what defense experts have touted as U.S. ally Turkey's done deal to purchase Russian anti-air missiles, Washington news site The Hill reports.
The deal for the Russian S-400 system is officially still an ongoing discussion between Moscow and Ankara, but defense thinktank IHS Jane reported on Monday the deal is a few details away from being finalized. The purchase of arms would not only be from a strategic U.S. rival, but would follow Turkey's failed attempt to convince the U.S.-led NATO alliance to keep its own version of the defenses—the Patriot missile—on Turkish turf.
Read more: These are Russia's tank Olympics where China, India and Iran will also compete
The Turkish leadership has grown increasingly resentful of its Western partners' perceived lack of support for President Recep Tayyip Erdogan's conservative vision, strengthened after a referendum on his powers in April. International observers raised concerns about the legitmacy of the vote, and human rights organizations have criticized Erdogan's mass purges of dissenters from public institutions and talk of reinstating the death penalty after July 2016's failed coup against the Turkish leader. Erdogan's relationship with Russian President Vladimir Putin has only blossomed in the face of such criticism.
Speaking on Monday, U.S. Defense Department spokesman Jeff Davis said Washington was "certainly are aware of the reports" of the prospective S-400 surface-to-air missile system deal. He did not discuss the political ramifications of the largest NATO army, second only to the U.S., operating new Russian-made equipment, but said it could raise technical issues.
"Our only concern about it is one of interoperability," Davis said at a press conference in the Pentagon. "Turkey is a NATO ally. Generally speaking, it's a good idea for allies to buy interoperable equipment."
Some NATO allies do operate Russian-made military equipment, though this is normally allies who were once Soviet satellites and are yet to upgrade kit since the Cold War. The S-400 is not a Soviet system and if Turkey were to buy it, it would be the first and only NATO ally to acquire it.
"What's been reported here is something that's not interoperable with anything that we have and that's obviously cause for concern," Davis said.
President Erdogan has defended the prospective sale, saying last week that the deal, which was "done," would not be concerning.
"Why would there be a tension? If we can't do what we have wanted to do with the U.S. for years now, we have to be in search of alternative options," he said.