Russia TV Host Admits to 'Tough' Kherson Losses: 'NATO Has Smelt Our Blood'
The Ukrainian counteroffensive is stifling even the most ardent of Russian President Vladimir Putin's allies.
Russian TV presenter and propagandist Vladimir Solovyov acknowledged on-air Thursday that the Ukrainian military's advancements in Kherson and Lyman are making Russia look foolish.
This week, Lieutenant General Igor Konashenkov of the Russian Defense Ministry confirmed the retreat of Russian troops in Lyman, just hours after Putin announced the annexation of the city and region.
"We ourselves understand that things are tough in the Kherson area that, yes, we managed to avoid encirclement and the dissection of our forces," said Solovyov, known for his strong pro-Kremlin views. "They are actively on the offensive, merrily, with gusto, I'd say."
He added that Ukrainians "are full of it" and don't care about "using up their men" as downed soldiers are being replaced with mercenaries. Russia's deployment of about 300,000 additional soldiers has been met with mixed response.
It is a different tone than previously presented by Solovyov and other state-sponsored commentators.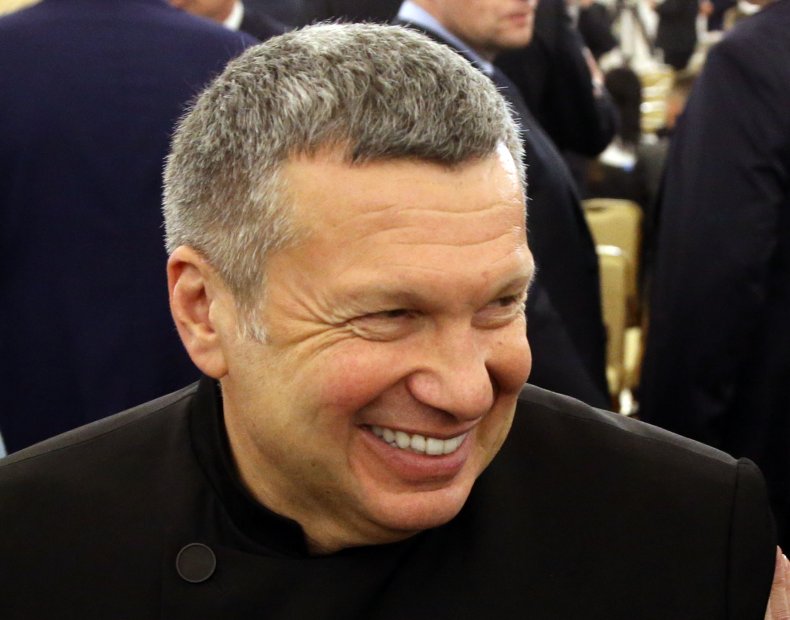 "NATO has smelt our blood," he said. "They're buoyed by how easy it was for them in Kharkiv region and how quickly Lyman fell into their hands, and now in Kherson region. They think the momentum's with them and not with us, and that they can wipe their feet on us."
Following Ukraine's successful Kharkiv operation, Solovyov called Russia's response "truly worrisome."
"There hasn't been a single operation after Kharkiv that would alleviate this bitterness, nor have there been any returned or added territories," he said last week on his Russia-1 show, Evening with Vladimir Solovyov. "The whole West is starting to mock us."
He has even referred to the conflict as a "war," rather than a "special military operation" as continually described by Russian officials and propagandists.
In the past month Solovyov has been joined by other voices on state TV, such as Russian journalist and editor-in-chief of Russian state-controlled RT Margarita Simonyan, in questioning the strategy of Putin and the country's highest officials.
"It's either time for harsh measures, or for answers that would satisfy our society," Simonyan said in September.
Covering up the realities of the war has become more difficult, Joanna Szostek, an associate fellow with the U.K. think tank Chatham House, told Newsweek.
"The Kremlin can't easily 'cover up' its loss of territory, so it has to be discussed on the talk shows," she said.
Newsweek reached out to the Russian Ministry of Defense for comment.