Russian TV Host Compares Americans to 'Mentally Disabled Children'
Russian journalist Margarita Simonyan ridiculed Americans while on Russian state TV and compared them to mentally disabled children.
The Russia Today (RT) editor-in-chief said she was able to come to this conclusion at a young age, when she studied in America.
Footage of her making the comments on Sunday has begun to circulate on social media, with an English translation running along the bottom of the video.
The Daily Beast's Julia Davis shared the video on Twitter where it has had over 60,000 views. Newsweek was not able to independently verify that the words accompanying the video exactly match what is being said.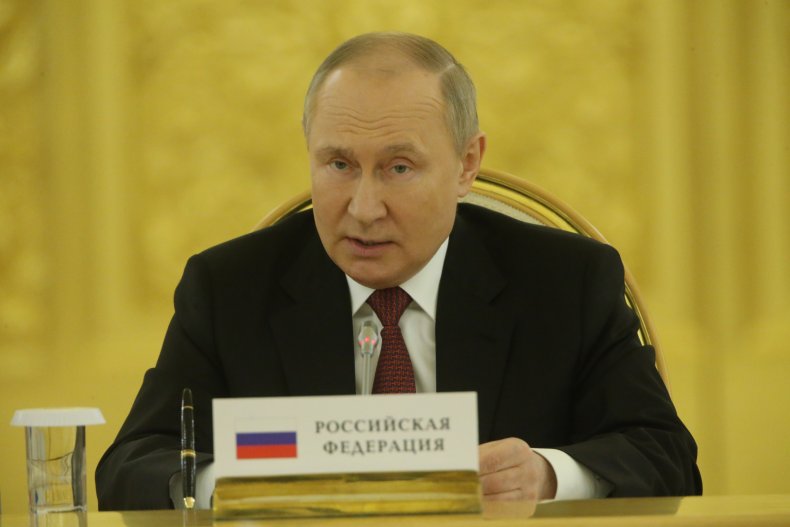 "Tonight on Russian state TV, head of RT Margarita Simonyan revisited one of her favorite topics: 'Stupid Americans,' Davis wrote in her tweet
"Yet again, Simonyan reiterated how little she thought of Americans and their intellectual abilities ever since the time she studied in the United States.
"They [Americans] are like little children, they don't believe anything they don't want to believe, like little children" Simonyan said.
"They're trapped in the world of their own fantasies. Recently, I was re-reading old letters that I sent to my parents when I was studying in America.
"I wrote to my parents: 'I have a feeling that [America] is not a country, but a kindergarten for mentally disabled children.
"Even at 15, I already understood that."
Newsweek has contacted Russia's Ministry of Foreign Affairs for comment.
Tensions have continued to rise between Russia and the U.S. as the war in Ukraine rages on.
Russian authorities, including President Vladimir Putin, issued warnings to the U.S. last week for its role in supplying Ukraine with weapons.
The threats follow President Joe Biden's announcement that Ukraine is to receive advanced rocket systems.
The U.S. has become a key supporter of Ukraine as it defends itself against Russia's invasion, sending the country billions of dollars in military aid.
Biden announced more efforts to support Ukraine on May 31, pledging to send Ukraine "more advanced rocket systems and munitions" to help it "precisely strike key targets on the battlefield."
He added the U.S. is "not encouraging" Ukraine to use the weapons beyond its borders. A day later, the Defense Department announced about $700 million in new security assistance for Ukraine.
Putin said in an interview Sunday his military will attack new targets if Ukraine is sent long-range missiles.
"If it now comes to rockets and they are supplied, we will draw conclusions from that and employ our weapons that we have in sufficient quantities to strike those facilities that we are not attacking so far," he said in an interview with Rossiya-1.