Russia Dismisses 'Nonsense' Claims It Hacked U.S.-U.K Trade Deal Documents
The U.K says Moscow tried to meddle in last year's British election by leaking documents on the government's trade discussions with the U.S. The head of Russia's parliamentary foreign affairs committee, Leonid Slutsky, has dismissed the claims as "nonsense."
Ahead of a report due next week into claims of wider Russian interference in British democracy, U.K. foreign secretary Dominic Raab said the documents were "illicitly acquired" before the ballot and "disseminated online via the social media platform Reddit."
In a written statement on Thursday, Raab said that the documents about U.S.-U.K free trade agreement "gained no traction" but then further attempts were made to promote the material in the run-up to the election last December.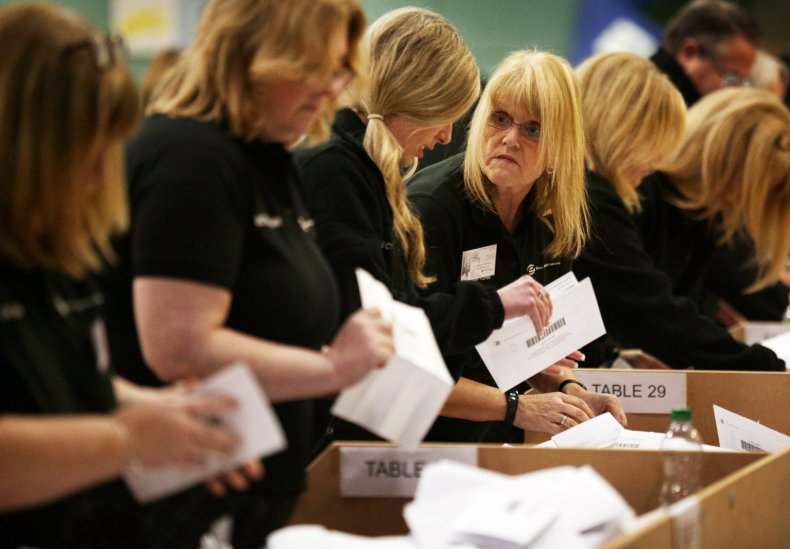 "On the basis of extensive analysis, the government has concluded that it is almost certain that Russian actors sought to interfere in the 2019 General Election through the online amplification of illicitly acquired and leaked government documents."
At the 2019 election, the then leader of the opposition Labour Party, Jeremy Corbyn, said the documents showed that the Conservative Party wanted to put the National Health Service (NHS) on the table in trade negotiations with Washington, which the government denied.
"Whilst there is no evidence of a broad spectrum Russian campaign against the general election, any attempt to interfere in our democratic processes is completely unacceptable," the statement said, adding that as a criminal inquiry was underway, there would be no further comment.
Reddit said it had suspended 61 accounts it suspected showed a "pattern of coordination" in the uploading of the unredacted papers which had "been reported as originating from Russia."
However, Slutsky rejected the British government's claims, telling news agency RIA that they were examples of "further Russophobic nonsense."
"Once again the British leadership going down the same anti-Russian road which not only further undermines bilateral relations with Moscow, but also its own authority."
Slutsky said that Raab's statement in effect admitted that there was an "absence" of concrete evidence. "Where is the presumption of innocence, where is the evidence?" he added.
Raab's statement differs from the report by the government's intelligence and security committee next week, which will look more broadly into Russian interference. It will examine cyber espionage and social media campaigns that may have swayed the EU referendum and the 2017 general election.
Also on Thursday, the UK's National Cyber Security Centre (NCSC) said Russian hackers were targeting as yet unnamed organizations in Britain, the U.S. and Canada that were trying to develop a coronavirus vaccine.
They were part of the group APT29, also named "the Dukes or Cozy Bear," who according to the NCSC "almost certainly operate as part of Russian intelligence services."
NCSC Director of Operations, Paul Chichester, said in a statement: "We condemn these despicable attacks against those doing vital work to combat the coronavirus pandemic."