Russia Slams U.K. for Lack of Global Influence and Diplomatic Understanding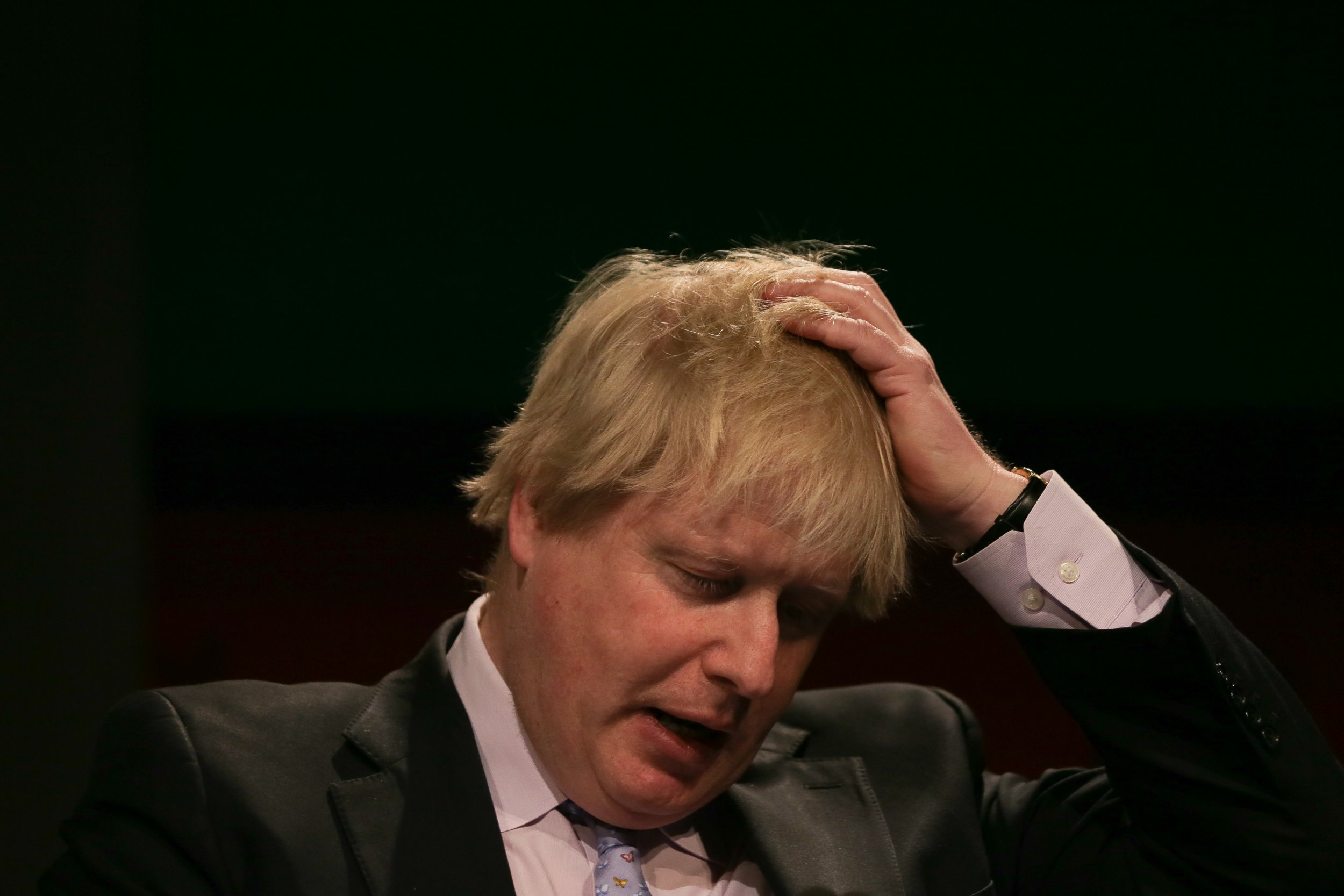 Russia has called into question British diplomatic relevance and U.K. Foreign Secretary Boris Johnson's understanding of the Syrian conflict, after he postponed his visit to Moscow following a divisive U.S. strike on the Syrian regime.
Formal U.S. allies uniformly supported Thursday's cruise missile hit on a Syrian airfield that was allegedly the source of a chemical attack on the town of Khan Sheikhoun in northern Syria.
However, Russia and Iran have vehemently opposed the U.S. intervention as the two closest allies of Syrian President Bashar al-Assad. Russia has deployed military support to the regime, as well as backing Assad in the peace talks seeking to resolve the six-year-long civil war.
Johnson announced he would not make his first official visit to Moscow on Monday as planned, saying that the Syria situation had "changed fundamentally." In response, Russia's Ministry of Foreign Affairs decried his decision and questioned his commitment to peace.
"This stance is indicative of a fundamental failure to grasp what is actually happening in Syria, Russia's efforts to settle the crisis, and the very essence of diplomacy in general," a statement from the ministry read.
Read more: Russia knew about the U.S. strike on Syria, so why didn't it stop it?
In a scathing set of remarks, Russia's top diplomatic institution also noted that "Russia does not feel that it needs dialogue with London any more than London does."
The statement was highly critical of Britain and its foreign minister, saying that, in Moscow's eyes, the U.K. "lacks an independent position on most present-day issues or actual leverage on international affairs, remaining in the shadow of its strategic partners."
Meanwhile, the Russian Embassy in the U.K. took a swipe at the G7 meeting happening in Italy on Monday, polling its followers on how much confidence they would have in U.S. President Donald Trump as a hypothetical leader in a "real war" with Johnson as his "lieutenant."
The U.S. reportedly gave an hour's advance notice to Russia's official military command before the airstrike on Syria so as to avoid any Russian casualties. Although Moscow confirmed it had received the information, it still took action against the U.S. in response to the strike, pulling out of a memorandum to avoid air force clashes in Syria.