Russians Express Anger at Mass Grave Plans: 'We Don't Want to Be Buried'
Residents in the Russian region of Penza have expressed concerns regarding local authorities' plans for a mass burial of citizens, in a video that has been widely viewed on social media.
The clip of a group of people from the city of Zarechny, about 400 miles southeast of Moscow, came amid Russian claims that Kyiv is targeting Russian territory. There are concerns that the war in Ukraine could spill over onto the territory of the aggressor, as well as at the growing casualty numbers of Russian troops.
In the video, a man says that he had seen a drone that had come from the Saratov region located to the south of Penza oblast. A woman then describes how the local administration has not provided any information "about where children would be taken if there was bombing."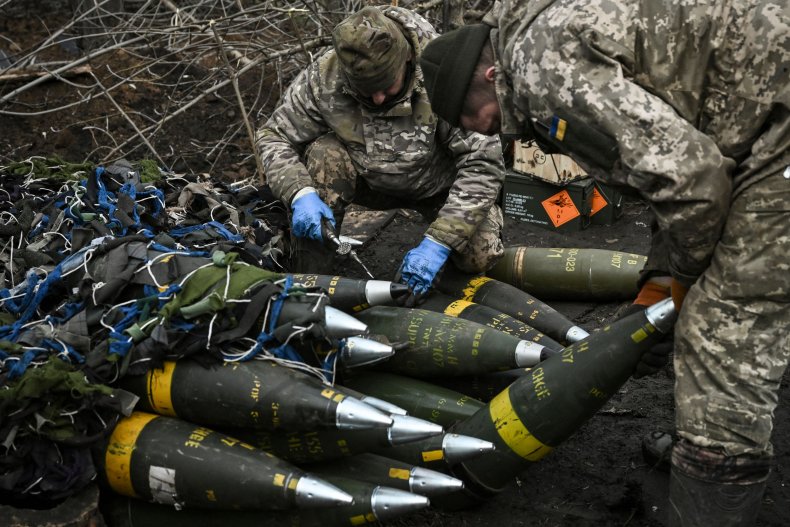 She referred to an article published in the local newspaper Vedomosti Zarechny headlined: "How people from Zarechny will be buried in wartime." It describes a decree in which part of the city's cemetery will be set aside for urgent burials, involving 16 people, a bulldozer and a tractor.
The piece also calls for funds to pay for the protective equipment required for burials, such as coffins disinfectants and body bags.
"This worries us citizens a lot," the unnamed woman said, "we don't want to be buried, we still prefer to hide." As of Monday, the video had been viewed more than 68,000 times.
The video was tweeted by Ukrainian internal affairs adviser Anton Geraschchenko, who wrote "people in Russia were shown a plan of their mass burial. Russians don't want to be 'buried'."
"Residents of a Russian city near Penza wanted to find out from their officials where they should hide in case of bombings, but in response they received a plan to prepare emergency mass burials," wrote Devana, who often tweets about the war, next to the clip.
The decree was reported by other local media, including the website Our City Penza. It reported that a similar resolution had been adopted in September by the administration of Penza which looked at how to arrange mass graves that can fit up to 100 people.
An article published on the site outlined a policy for the "urgent burial of corpses in wartime" and named cemeteries in villages across the oblast, which could accommodate 20,700 places.
It said that forensic examiners would determine the cause of death and issue death certificates in a process also involving Russia's Ministry of Internal Affairs.
Newsweek has emailed the city administration of Zarechny for comment.