Russian Ambassador Blames U.S. for Ukraine Woes—Report
Moscow has accused Washington of using "militant" rhetoric about the war in Ukraine that could push Kyiv to engage in "terrorist acts in Russia."
The comments by Russia's ambassador to the U.S., Anatoly Antonov, follows a New York Times report saying that the Biden administration was considering giving Kyiv the ability to strike Crimea.
When asked about the report, White House spokesman Ned Price said on Wednesday that "Crimea is Ukraine," and that the U.S. was "not making targeting decisions" for Kyiv, but rather "these decisions are up to them."
Antonov took exception to the U.S. stance regarding the peninsula, which Russia illegally annexed in 2014, saying: "The rhetoric of American officials is becoming more and more militant."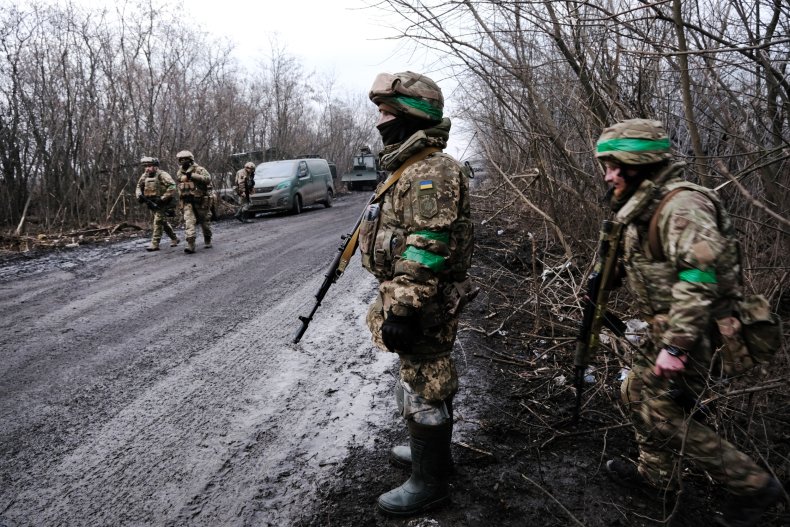 He said the U.S. State Department is pushing Kyiv "to commit terrorist acts in Russia" through their "detached from reality statements that 'Crimea is Ukraine,'" and by letting Ukraine's forces use "American weapons to protect their territory."
He referred to the U.S. made HIMARS systems, which have delivered gains to Ukraine's forces on the battlefield and the announcement that Washington would also deliver Bradley infantry fighting vehicles.
These "could be involved in the offensive in the Crimean direction," he said, according to the Tass news agency. "Commentators naively believe that Russia will not respond to strikes on its territory."
He added that the comments from Washington will allow Kyiv to "once again feel complete permissiveness" and would mean that the danger of escalating the conflict "will only intensify." Newsweek has contacted the U.S. State Department for comment.
Over the summer, Crimea was the scene of audacious strikes not directly claimed by Kyiv, including explosions at the Saki airbase, alleged drone attacks on Sevastopol and an explosion on the Kerch Bridge.
Ukrainian military officials have discussed with American officials the importance of increasing pressure on Russia's rear echelon on the peninsula, which supports military operations elsewhere in Ukraine, The Times reported.
Over the course of the war, Washington and its NATO allies have steadily increased the supply of arms to Kyiv, from Stinger missiles to Patriot air defense systems and Western tanks. The U.S. has been the biggest individual donor of military support for Ukraine in a balancing act of providing aid without escalating the conflict.
However, now the Biden administration is considering helping Kyiv attack Crimea, according to The Times, although it reported the U.S. wasn't yet ready to give Ukraine the long-range missile systems needed to attack Russian installations on the peninsula.