Pro-Russian Telegram channels have expressed concerns about Ukraine's counteroffensive amid reports that Kyiv troops have made progress near Andriivka and Klishchiivka in the Donetsk oblast.
The Institute for the Study of War said on Wednesday that Ukrainian forces had advanced in western Zaporizhzhia oblast in the southern sector, as well as near Bakhmut in Donetsk further north.
Ukraine launched its counteroffensive around June 4 with the aim of retaking Russian-occupied territory. Kyiv has admitted that the counteroffensive was going slower than anticipated and there have been concerns among its Western allies, which have supplied weapons, over the pace of the push.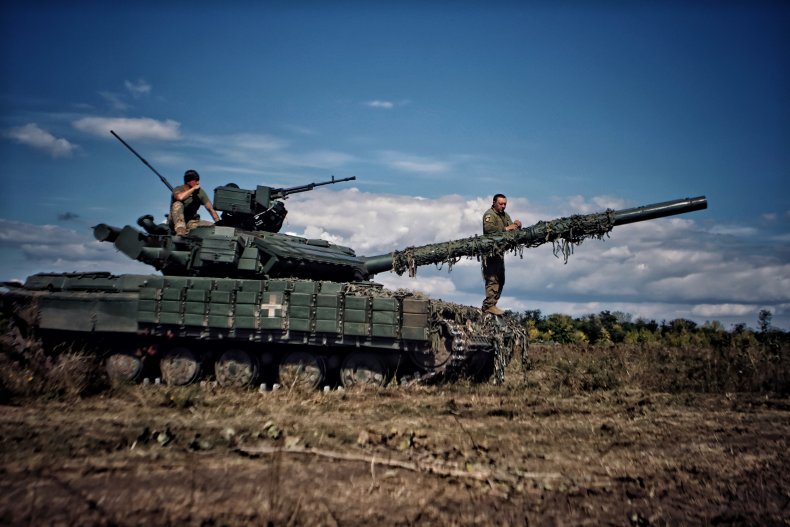 The think tank noted how geolocated footage on Tuesday showed "limited" Ukrainian gains south of Robotyne, a strategic village in Zaporizhzhia oblast that Kyiv said it had recaptured on August 28.
The Ukrainian General Staff reported on Wednesday that its troops were "partially successful" near Klishchiivka and Andriivka, towns which lie around 4 and 6 miles respectively southwest of Bakhmut, the scene of fierce fighting for months.
Kyiv's update also said that its troops are continuing their offensive in the Melitopol and Bakhmut sectors and that they were "destroying the enemy and liberating occupied territories step by step."
The latest incremental Ukrainian gains have spurred concerns among some pro-Russian Telegram channels, which support President Vladimir Putin's full-scale invasion, but often give frank accounts of shortcomings in Moscow's war effort far removed from official Kremlin propaganda.
The Telegram channel Alex Parker Returns told its 153,000 followers, "the front is collapsing. If everything goes on like this, then Artemovsk will soon have to be abandoned," referring to the Russian name for Bakhmut.
"There is no longer a second PMC 'Wagner' to take it. Live with it now," it added, referring to the largely dismantled private military company headed by the late Yevgeny Prigozhin, which had fought in Bakhmut where it suffered huge troop losses.
The channel Frontovik posted how Ukrainian troops had taken "almost the entire village" of Klishchiivka and that only a "small part of it was under our control" with 300 Russian troops left.
Roman Saponkov posted how "we received news that our units have left Klishchiivka and possibly, Andriivka," although "there is not 100 percent confirmation of this yet."
"Over the last month, we have been experiencing a difficult situation at the front," the post added. "Now it is unclear whether this is due to the depletion of our reserves or other factors."
Noting that because Russia was in election mode, with the presidential ballot likely to be scheduled for 2024 in which Putin is expected to stand again, "a new mobilization is unlikely, although extremely necessary."
Newsweek has contacted the Russian Defense Ministry for comment by email.