The Kremlin's description of its full-scale invasion of Ukraine puts Russian troops at risk of being considered criminals, according to military blogger Igor Girkin.
"From a legal standpoint, it is not known what the so-called Special Military Operation is," said the former commander of Moscow-backed troops in the Donbas region from 2014, using Moscow's official term for the war it started in February 2022.
"It is just unknown. The troops that are fighting now don't have any legal standing," he said in a clip on his Telegram social media channel tweeted by Twitter user Natalka and XSoviet News.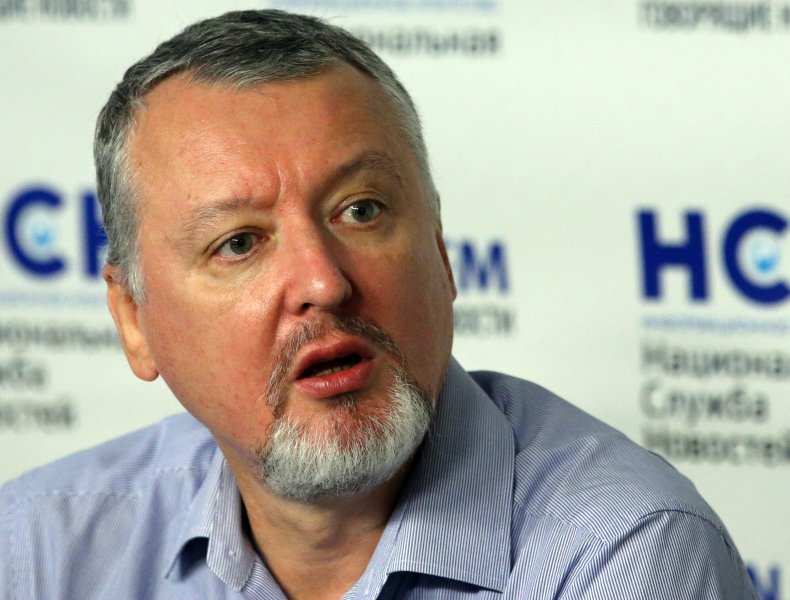 "This is why if this ends in defeat, not a single soldier will be able to say he was just following an order because from the legal standpoint, he didn't have the right to follow it.
"How can a soldier shoot a citizen of a formally sovereign state when no war has been declared? This makes him a criminal." Newsweek has contacted the Russian defense ministry for comment.
Girkin is a former FSB officer who has been a prominent critic of how Vladimir Putin and his generals are conducting the war in Ukraine, giving an unvarnished view on his Telegram channel of what he sees as their military shortcomings.
He is among milbloggers who have called for the country to be put on a full war footing. He has condemned what he sees as a piecemeal approach by Putin, exemplified by his partial mobilization announced last September.
Girkin's comments come after the International Criminal Court announcement on March 17 that Putin faced an arrest warrant for war crimes. Girkin said this week the Russian president would likely be "strangled" or stand trial at the ICC if Russia loses the war.
The war crimes accusation for Putin follows a United Nations inquiry into the transfer of Ukrainian children to Russia. The UN has also said that in addition to allegations of torture, Moscow could also be responsible for "crimes against humanity."
Last week, Girkin wrote on Telegram that Russia's military leaders have "demonstrated blatant incompetence" and should be replaced or Russia risks losing the war.
Other Russian military bloggers have also warned of a Ukrainian counteroffensive, with one claiming that an attack may be planned on Belgorod.
The Russian oblast near its border with Ukraine has been the scene of cross-border attacks which Kyiv has been accused of conducting.
The Institute for the Study of War (ISW) noted the rumors in the Russian information space about Ukraine's next move, which were bolstered by a claim from Russian Security Council Deputy Head Dmitry Medvedev that Moscow was looking at how to respond to a counteroffensive.
The U.S. think tank said that the Russian information space is greeting the slowing down of Russian operations and chances that Ukraine can regain the initiative "with substantial anxiety."