Russia-Ukraine Live Updates: Biden 'Convinced' Putin Made Decision to Invade Ukraine
Lavrov blames West for escalation claims
Russian Foreign Minister Sergei Lavrov denied claims of further Russian aggression toward Ukraine Thursday, blaming the West for spreading information about escalation.
Lavrov made the remarks during talks with Italian Minister of Foreign Affairs Luigi di Maio in Moscow.
"This entire situation is not developing here in Russia, but in the minds and media of the West, above all the United States and Great Britain," Lavrov said.
"Of course, [NATO Secretary General] Mr. Stoltenberg is actively contributing to these developments, so all the questions about how to deal with the so-called escalation should be addressed to them."
Russia has maintained claims of withdrawing troops from the border in recent days; however, the United States and United Kingdom have both said there is no evidence to support that claim.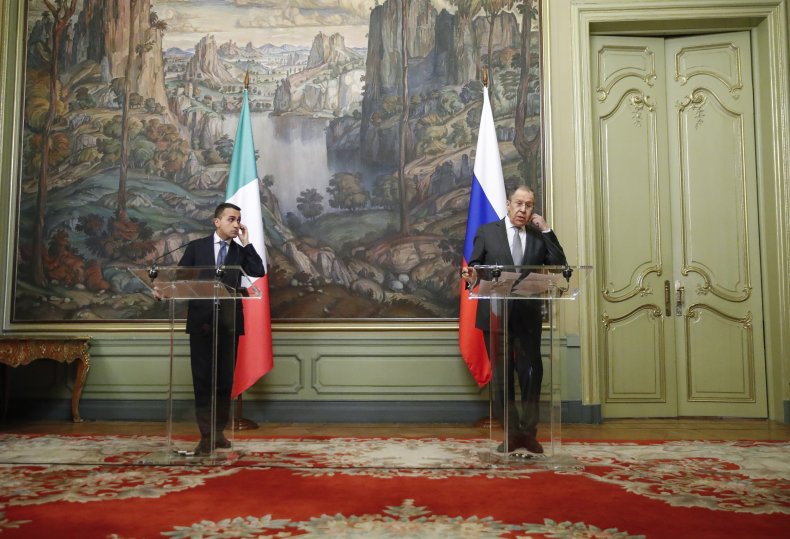 During an address Tuesday from the White House, President Joe Biden said the U.S. and NATO are "not a threat to Russia."
"We're not targeting the people of Russia," Biden said.
"We do not seek to destabilize Russia. To the citizens of Russia — you are not our enemy. And I do not believe you want a bloody, destructive war against Ukraine."