How Much Expertise Was Needed to Down Flight 17?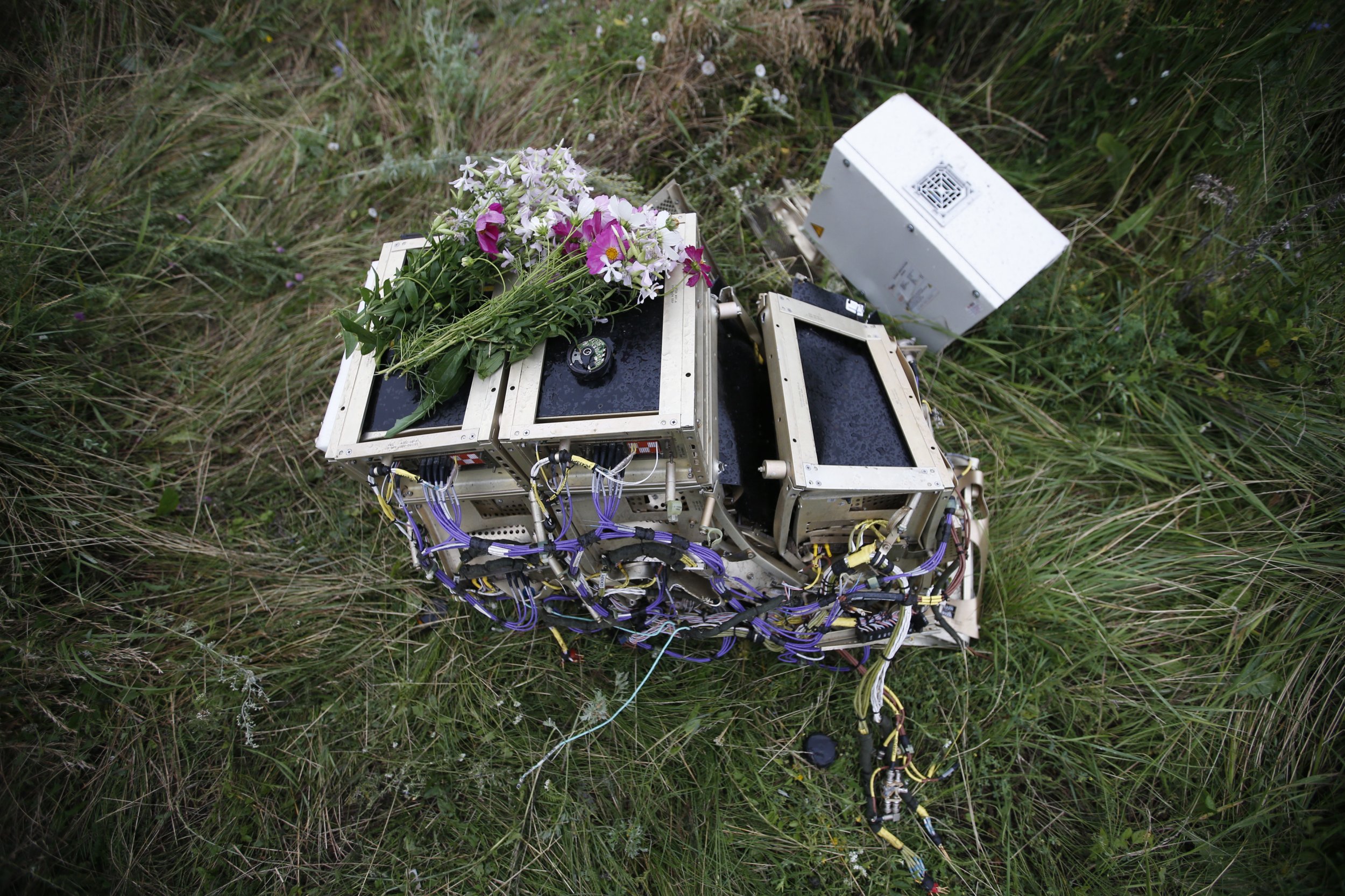 Pro-Russian separatists in Eastern Ukraine likely shot down Malaysia Airlines Flight 17 on Thursday, Samantha Power, U.S. ambassador to the United Nations, told the U.N. Security Council Friday morning, according to reports.
Power also told the Security Council that the United States's preliminary assessment is that the plane was probablydowned by an SA-11 missile. The SA-11, according toThe Washington Post, "is an early version of the Buk antiaircraft system that has been identified by Ukrainian authorities as the weapon used to bring down the airliner."
Power also made a point that will have significant ramifications with regard to international relations—the SA-11, technology which dates back to the 1970s, is a sophisticated weapon, and the pro-Russian separatists are not sophisticated militants, meaning U.S. intel "cannot rule out Russian technical assistance," Power said.
The attack, which killed nearly 300, raises many questions about capability as well as culpability. Regardless of whoever is responsible for the attack, just how much military expertise was utilized Thursday, and how much savoir faire was needed to use such weapons, remains unclear.
Experts interviewed by Newsweek cautioned against coming to conclusions, as much of the information about the incident has yet to be confirmed.
"It's still too early to make any direct accusations against any party," Keir Giles tells Newsweek. He is an associate fellow of the International Security Department and the Russia and Eurasia program, and director of the Conflict Studies Research Centre, at Chatham House, the Royal Institute of International Affairs, a policy think tank based in London.
However, Giles adds that "the circumstantial evidence is very strong that this is the pro-Russian, Russian-backed separatists using a missile system that they had either captured from the Ukrainian army or got from Russia."
The people who fired the missile might not have known it was a civilian aircraft. While the SA-11 radar system should send a signal to operators indicating information about a target, such as whether the craft is military or civilian, making sense of that data is largely dependent on operators' competence. Giles points out that the first claims by the separatists were that they had shot down a Ukrainian An-26 aircraft, but these claims rapidly disappeared, supporting the theory that they shot down the wrong plane.
Patrick Smith, a longtime pilot and aviation expert and author of Cockpit Confidential, voices similar sentiments.
"It depends who's watching and what equipment they're using," he tells Newsweek. "Obviously, if you're an air traffic control facility, it's simple to tell whether it's a civilian aircraft or whether it's something else.
"If you're just a militant in a truck with a missile, that's just another story," Smith adds.
Whether missile operators could identify the plane by looking at it also isn't clear.
"It depends," Smith says. "To a trained eye, certain types of aircraft look a certain way. I wouldn't expect everybody to be that discerning. It is possible for somebody who wasn't quite sure of what they were doing to mistake a civilian plane for a military plane."
Considering that many shoot-down incidents involve recognized military forces accidentally firing upon misidentified civilian planes, even formally trained forces can make mistakes.
Kees Boterbloem, Ph.D., an expert in Russian and Soviet Affairs and author of A History of Russia and Its Empire: From Mikhail Romanov to Vladimir Putin, says that "the role of the Russian government is murky," though it seems "low-level secret police operatives are in touch with the separatists."
And what of direct technical assistance?
"With these kind of almost proxy wars, I don't quite know how much control the Kremlin really has over some of these separatists," he says. "It's not as if Putin calls from the Kremlin every day and says, 'OK, guys, How's it going?'"
It's also unclear how many weapons of this class are circulating in the region. Boterbloem points out that Russia is the world's second-largest arms dealer. There aren't reliable figures on Russian arms, according to Giles, because Russia has withdrawn from arms control agreements that required the country to make public information about its weapons stock.
Whatever Russia's involvement, if any—again, experts emphasize that evidence is largely circumstantial at this point—the Kremlin will want to distance itself from these separatists if they're found to be responsible. If Russia is connected to an attack on a civilian plane, it stands to suffer from further sanctions and isolation from the international community, Boterbloem says.
"Russia is not served by civilians being killed by any rebels who are somehow or other at least associated with Russia," he says. "I'm sure heads are going to roll [within] the secret police."