Video Shows Russian Soldiers Left in Limbo As 'Cannon Fodder'
A video shared on social media appears to show a Russian soldier complaining that he and his colleagues have been abandoned as "cannon fodder" by their superiors, in the latest indication of low morale among troops sent by Moscow to fight in Ukraine.
The person taking the video, filmed in an undisclosed location, shows a group of Russian troops standing around.
The man says that they have been there for three or four days, during which they have not eaten properly. He also said that they have been sleeping on the ground without tents.
"We have been waiting to be transported over the border. For three days we have been told we will be taken away but no one is taking us home," he said.
The cameraman also says that "our feet are all soaking" and that "we don't know what to do" in the video which was titled on You Tube as "Depressed Russian soldiers."
"This rare video was filmed by a (non-captured) Russian soldier complaining about losses and harsh conditions," tweeted the account of the Conflict intelligence Team (CIT).
It comes amid emerging reports of disillusioned Russian soldiers taking part in the war in Ukraine.
Entire units, which include young conscripts, have laid down their weapons rather than fight Ukraine's forces, the Pentagon said on Tuesday.
The Ukrainian Security Service has posted video clips apparently showing Russian prisoners of war who said they thought they were taking part in military exercises before discovering they were part of an invasion force.
As Russia's forces run out of food and fuel, some have resorted to looting, while others have reportedly sabotaged and abandoned their own military equipment.
This week, a Pentagon official told The New York Times that Russian troops in Ukraine have surrendered en masse or sabotaged their own vehicles to avoid fighting.
Ukraine's ambassador to the United Nations Sergiy Kyslytsya, read out a text message on Monday that he said was from a Russian soldier moments before he was killed, which expressed the regret some troops felt.
"I am afraid. We are bombing all of the cities, together. Even targeting civilians," the text said.
"We were told that they would welcome us and they are falling under our armored vehicles, throwing themselves under the wheels and not allowing us to pass," the text said. "They call us fascists. Mama, this is so hard."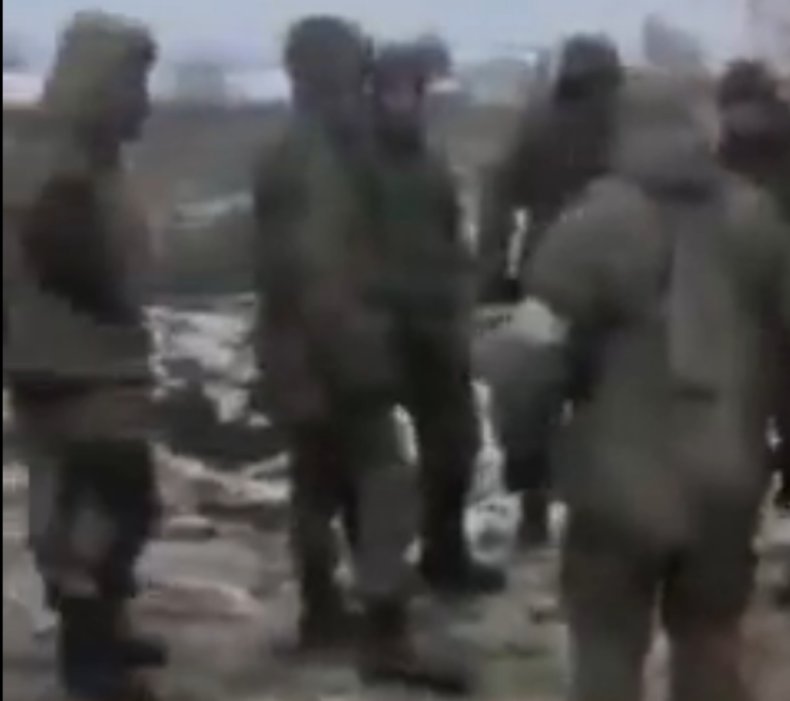 Update 03/03/22, 11:00 a.m. ET: This article has been updated with further information.