Russian Special Forces Commander 'Poisoned'
The president of the Russian republic of Chechnya, Ramzan Kadyrov, has said his top general in Ukraine has been poisoned after handling an envelope.
Kadyrov wrote on his Telegram social media channel that Apti Alaudinov, who commands the Akhmat special forces, had picked up a letter on February 8 that was saturated with a substance with a strong smell.
"Friends, our dear brother ... Apti Alaudinov, was poisoned a few days ago," the Chechen leader wrote.
Alaudinov, as well as other personnel who came into contact with the envelope, were treated by medical staff whose actions meant that "serious consequences were avoided," Kadyrov said in his post.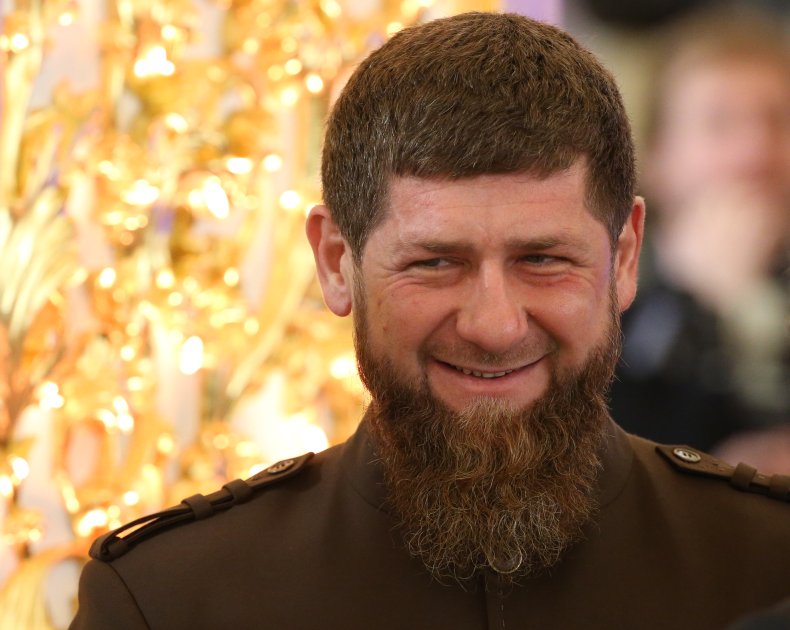 The Chechen leader said an investigation was under way into what he described as an "assassination attempt" and that there were "already results" into the probe in which those involved are being identified.
"Everything is fine with him now, nothing threatens his life and health," said the post about Alaudinov, who along with two of his colleagues, was being treated at a clinic in Moscow.
Newsweek has contacted the Russian defense ministry about Kadyrov's claims, which were also reported by independent Russian language outlet The Insider.
Alaudinov heads Kadyrov's forces fighting for Vladimir Putin in Ukraine and is also a regular guest on Russian state television, where he gives battlefield updates. He has called the Russian invasion of Ukraine a "holy war" against the "Satanic" values of the West.
In October, Kadyrov criticized General Alexander Lapin following the withdrawal of Russian troops from Krasny Liman in the Donetsk Oblast. Lapin was later dismissed as commander of Russia's Central Military District.
Troops from the predominantly Muslim Russian republic he leads are known as "Kadyrovtsy" or "Kadyrovites." Kadyrov has been critical of Russian commanders for military failures in Ukraine, although as a close ally of Vladimir Putin has refrained from directly impugning the Russian president.
Despite his repeated criticisms the Kremlin's war to his three million followers on his social media channel, last week, Kadyrov insisted that Russia would prevail in the war and that "the West will kneel."
"European states will have to cooperate in all areas with the Russian Federation," he said following the war which he believed would be over by the end of the year.
He also said Poland could be the next country that Russia would seek to "denazify and demilitarize" referring to some of the justifications the Kremlin has given for its invasion of Ukraine.
Update 02/13/23, 04 a.m. ET: This article has been updated with further information.