Russia-Ukraine War? Merkel Rejects Military Request but Says Putin is 100 Percent to Blame
Germany's Chancellor Angela Merkel has placed complete blame on President Vladimir Putin for the recent escalation of tensions between Ukraine and Russia, while also warning against a military response.
"The full blame for this goes to the Russian president," Merkel said in her opening remarks at the third annual German-Ukrainian economic forum in Berlin on Thursday, German broadcaster Deutsche Welle reported. "Now what I want is that the facts of what happened are put on the table, that the [crew] are released, and that no confessions are coerced like we have seen on television," the chancellor said. However, she insisted that there was "no military solution" to the conflict.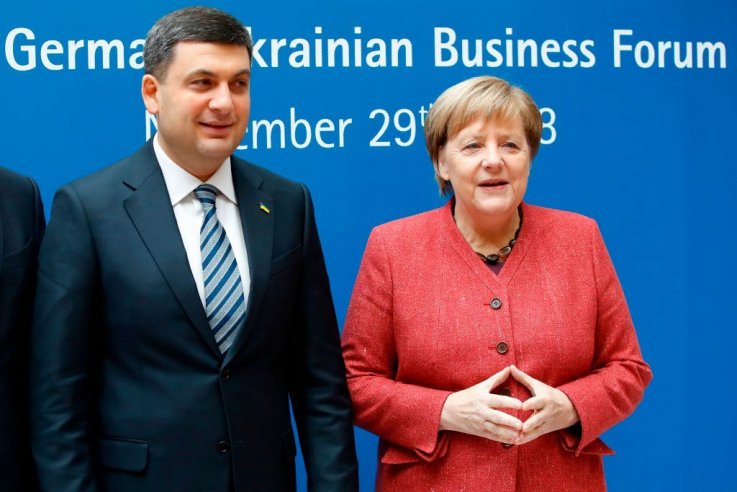 "We know that we can only solve things through being reasonable and through dialogue," Merkel said, urging Ukraine to be "sensible" in its response. "I would like to find common ground with Russia again," she said. However, she also warned that Germany "cannot close our eyes" to the actions of Moscow against Ukraine, and argued that it's working to prevent the country from "developing" in the way it wants.
Despite Merkel's sentiments, Ukrainian President Petro Poroshenko has called for a strong response against Russia.
"Germany is one of our closest allies and we hope that states within NATO are now ready to relocate naval ships to the Sea of Azov in order to assist Ukraine and provide security," he told Germany's Bild newspaper, according to the BBC.
"We cannot accept this aggressive policy of Russia. First it was Crimea, then eastern Ukraine, now he wants the Sea of Azov," the president said. "Germany, too, has to ask itself: What will Putin do next if we do not stop him?"
Poroshenko warned earlier this week that his country's intelligence services believe Russia is planning a ground offensive. Tensions have escalated between the two nations in the Sea of Azov, as the Russian coast guard has taken 24 Ukrainian sailors captive, with plans to jail half of them for at least two months. Russia also captured three Ukrainian Naval vessels.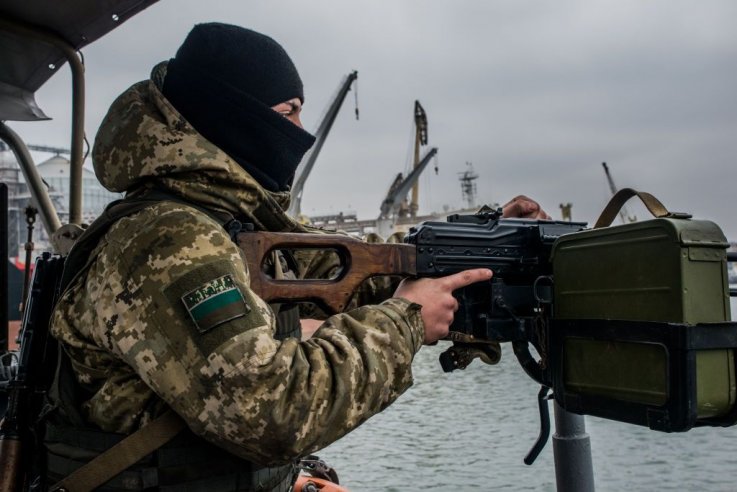 The Sea of Azov is technically shared by Russia and Ukraine under a 2003 agreement, but tensions have simmered in the waterway for months. Last summer, the Ukrainian navy was already in a state of heightened alert, fearing Russian aggression.
Moscow has put several of the detained Ukrainians on television to say they intended to provoke a Russian response, the BBC reported. Ukraine's navy commander accused Russia of forcing the men to make the appearances under coercion. Their comments fit into the narrative that Putin has promoted, which argues that Poroshenko wanted the conflict in a bid to improve his slipping ratings ahead of upcoming presidential polls.
But the Russian military was quick to make a showing of force and step up its military capabilities along its border with Ukraine as well as in the disputed Crimean peninsula. Officials announced on Wednesday that a battalion of combat-ready S-400 Triumf anti-air missiles would be sent to Crimea. Moscow also began testing troops near the Ukrainian border.
Russia-Ukraine War? Merkel Rejects Military Request but Says Putin is 100 Percent to Blame | World