Russia Could Unleash 'Satan 2' Nuclear Missile Before Next U.S. Presidential Election: Report
Russia was set to begin producing a new nuclear-capable intercontinental ballistic missile (ICBM) said to be capable of destroying entire nations by the time President Donald Trump would be up for re-election.
The RS-28 Sarmat, known to NATO as "Satan 2" or "Snowflake," is a liquid-fueled, superheavy ICBM capable of carrying up to 10 or 15 multiple thermonuclear warheads. After much delay, the powerful weapon was unveiled earlier this month by Russian President Vladimir Putin; citing a defense industry source, state-run Russian media said the RS-28 Sarmat would begin mass production by 2020 and be made operational the following year.
Related: Russia Says U.S. No Longer Rules the World as Tensions Mount in Middle East, Europe and Space
"Under the government-run program for armaments extending till 2027 Sarmat is to be produced serially starting from 2020. The first regiment armed with this missile is to enter duty in the Uzhur-based division," the official source said, according to the Tass Russian News Agency.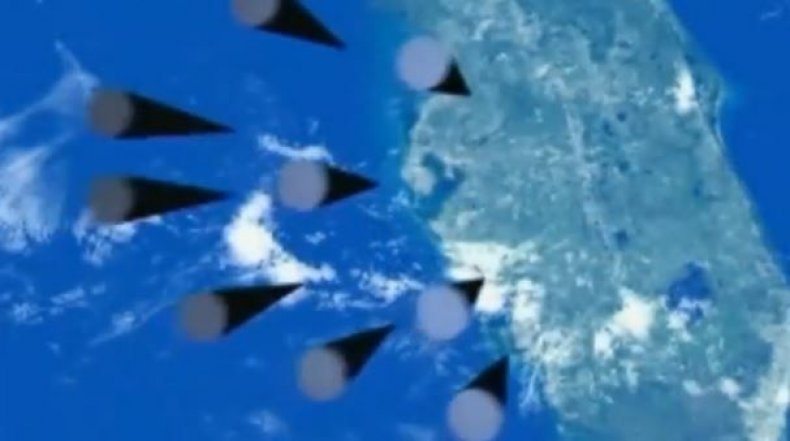 The RS-28 Sarmat has been continually postponed since it was first announced in 2014 as a replacement for the Soviet-era R-36 Voevoda (NATO codename: Satan) ICBM. During his March 1 State of the Nation speech, Putin revealed the capabilities of the RS-28 Sarmat along with other devastating additions to Russia's arsenal, including the Kinzhal hypersonic missile, the Burevestnik nuclear-powered cruise missile, the Poseidon underwater torpedo-bearing drone and the Peresvet laser combat system.
Putin claimed that the new weapons could best even the most advanced defense systems. He bragged that the RS-28 Sarmat could be launched from both the North and South Poles, making U.S. missile defense useless. While the latest version of its predecessor could strike targets over 6,800 miles away, Putin claimed the RS-28 Sarmat has "practically no range restrictions."
"Sarmat is a formidable missile and, owing to its characteristics, is untroubled by even the most advanced missile defense systems," Putin said during his speech, accompanied by a simulation of warheads being launched on Florida.
"But we did not stop at that. We started to develop new types of strategic arms that do not use ballistic trajectories at all when moving toward a target and, therefore, missile defense systems are useless against them, absolutely pointless," he added, before discussing the Burevestnik, the Poseidon and the Kinzhal.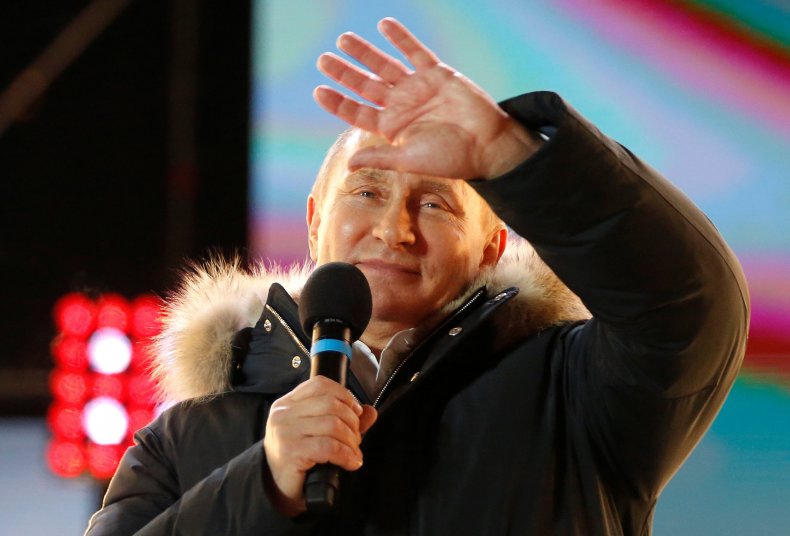 The RS-28 Sarmat is symbolic of Putin's greater push to expand and modernize his country's military capabilities, challenging the U.S. and the West. While Tass said it couldn't independently confirm the information, the RS-28 Sarmat regiment would reportedly be comprised of a command center and two missiles, and then later be upgraded to six missiles.
During a March 13 press conference, Russian Chief of the General Staff Army General Valery Gerasimov said the missile was first tested in December 2017 and another test was being prepared at Plesetsk Cosmodrome located in Mirny, Arkhangelsk Oblast. Strategic Missile Forces Commandant Colonel General Sergei Karakayev descrived the upcoming test as a "cold eject," meaning the missile would be first launched using compressed gas before the engine thrust took over.