Russia To Unveil New $1.4 Billion Black Sea Fleet Base Near Crimea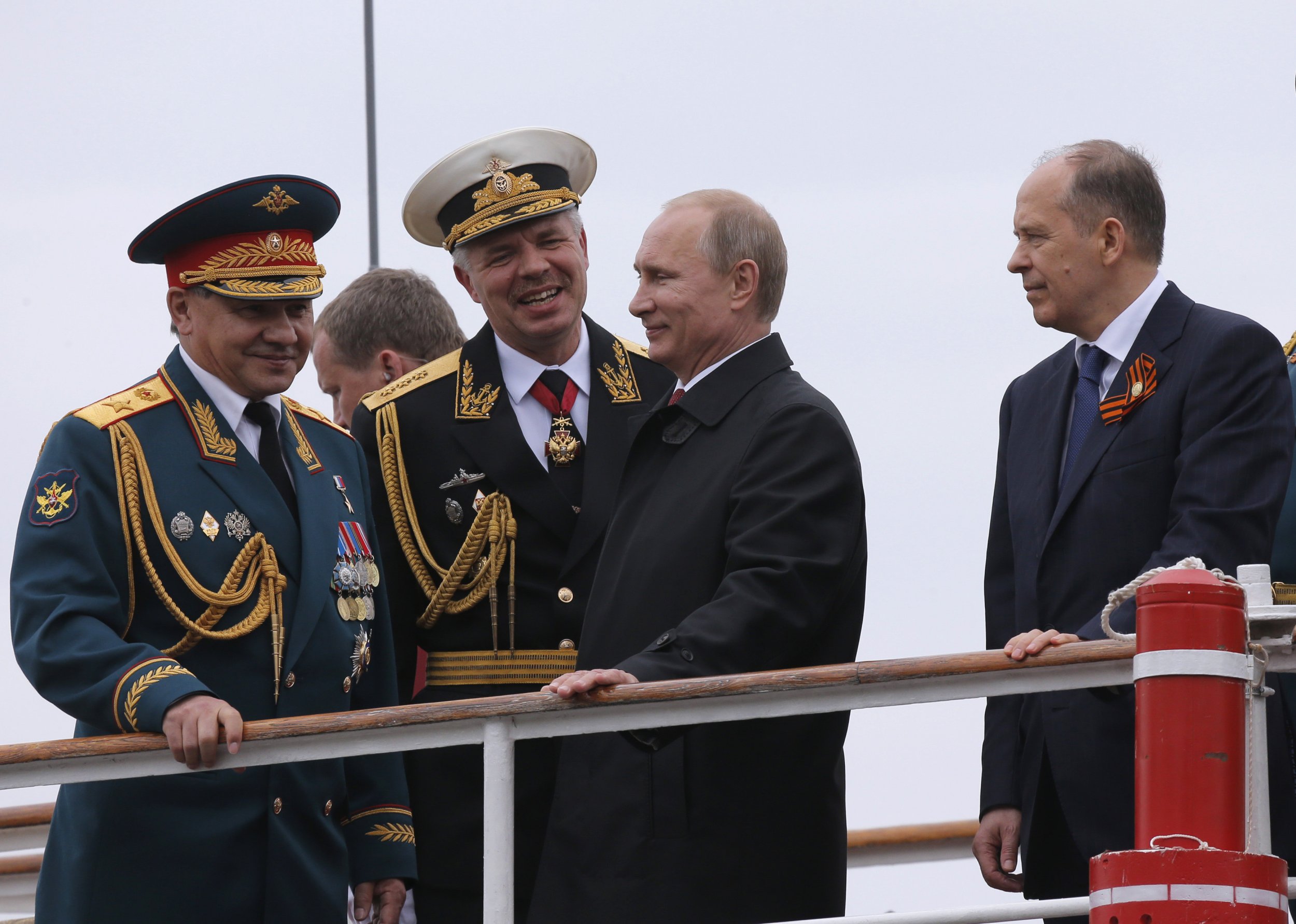 Russia plans to open a new Black Sea naval base near Crimea in four years' time, a retired Black Sea Fleet commander has told state news agency RIA Novosti.
Moscow retained military facilities in Crimea after Ukraine declared independence from the Soviet Union in 1992 and has been rearming the peninsula since annexing it in 2014.
The Black Sea Fleet has been based for years at the Sevastopol port on the peninsula; however, Russia commissioned a new base in the nearby Krasnodar region, prior to the Crimea annexation.
The new base will be finished soon, according to the fleet's former commander Igor Kasatonov. Ironically, the base will open in the Russian port of Novorossiysk, which is a historical term for territories in modern Ukraine, meaning "New Russia."
"The construction of the Novorossiysk naval base will be completed by 2020," Kasatonov said. "The western pier will be built this year. The main task now is the construction of the western breakwater. The final deadline for completion is tough to determine but it will likely be before 2020."
The Black Sea Fleet headquarters will relocate to the Novorossiysk base, but continue docking in Crimea.
Russian state contractor Rosstroy confirmed the $1.4 billion base should be fully built in four years, with the soldiers' barracks and village expected to cost a further $24 million, according to RIA Novosti.
Currently the base is 47 percent complete, Kasatonov said, and once it is functioning, it will be the permanent deployment point for all Black Sea Fleet boats.
The Black Sea Fleet is currently preparing for its annual holiday at the end of the month, during which it will unveil a series of new warships deployed to the region. NATO has opened discussion about reinforcing its presence in the Black Sea region, as allies in the area have expressed alarm at Russia's mounting rearmament.
Romania has been the most avid supporter of a NATO Black Sea naval formation, although neighboring Bulgaria has ruled out participating. Meanwhile, Russia has issued several statements protesting any arrival of non-regional vessels.