Russia to Unveil Robot Army at Arms Expo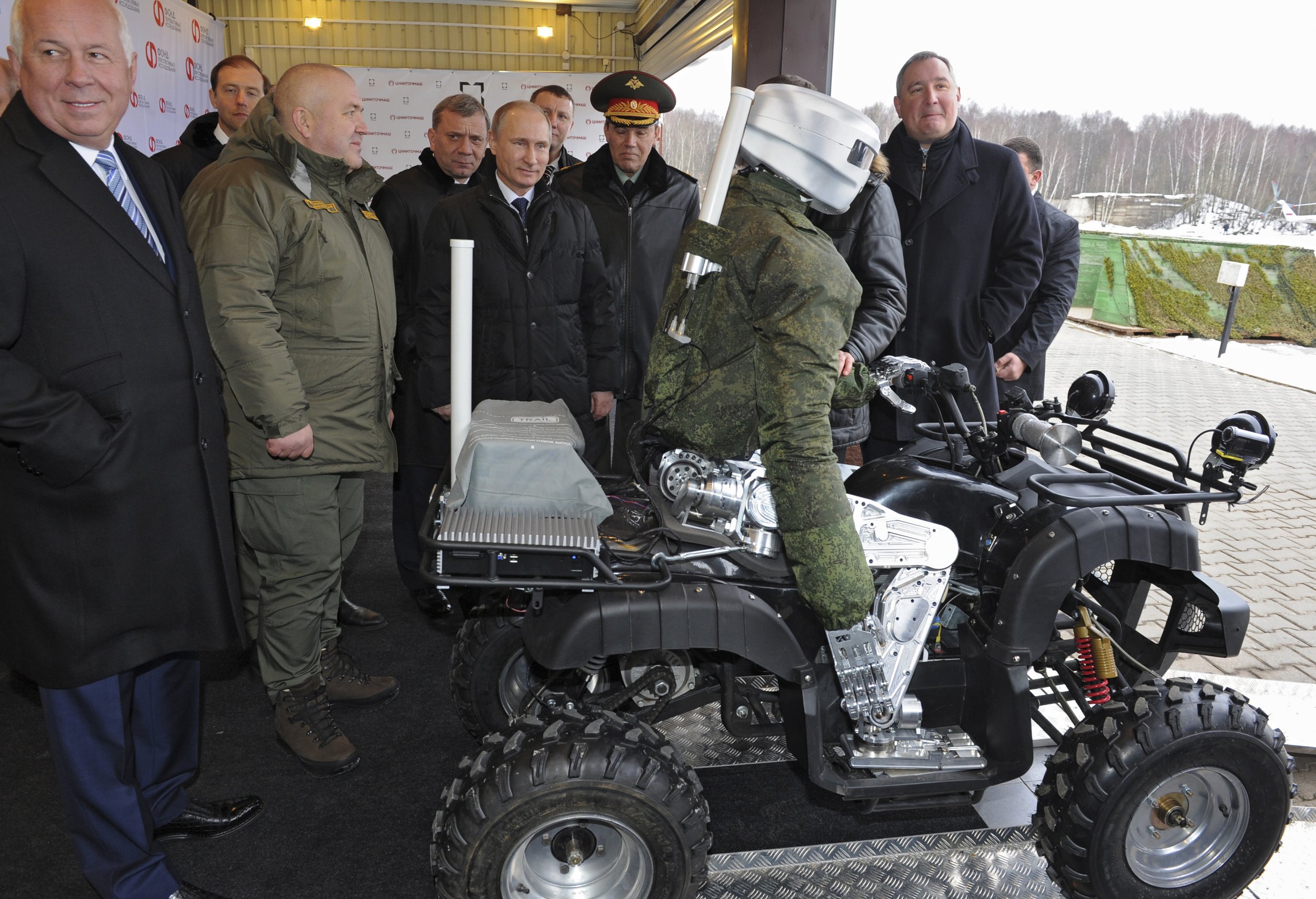 The Russian Ministry of Defence's robotics centre is due to unveil its range of ongoing projects with unmanned military vehicles and robots in an upcoming arms manufacture expo this summer, according to Russian new agency Itar-Tass.
According to the Russian defence ministry's "scientific development centre for robotechnics" Russia's latest ventures into the design and manufacture of unmanned aerial and marine vehicles as well as military "robots" will be on show in the Armiya 2015 expo outside Moscow this June.
The event will provide a glimpse into Russia's wide ranging developments in arms manufacturing and will showcase around 5,000 different examples of Russian military engineering this year, and provide a working demonstration of some of the armed forces' experimental high-tech units.
While it is as of yet unclear which specific units will be part of the event, Russia has several ongoing projects involving unmanned vehicles in development as it seeks to meet a target of having 70% of its equipment qualify as "modern" by 2020, up from 10% in 2010.
One such device, the remote controlled rocket strike system Platform-M was unveiled less than a year ago and has already been reported to be in use by the Russian armed forces. The device is armed with a grenade launcher and a machine-gun system for combat without direct contact with the enemy.
Even more in the vein of a real-life Terminator, Russia is also set to test the anthropomorphic robot "Avatar" (pictured) by the end of the year which is supported by the state-run Fund for Advanced Studies (FPI). Russian president Vladimir Putin has already observed the Avatar robot design earlier this year, and the humanoid machine is set to be tested on its abilities to operate vehicles and machinery in an obstacle course.
Russia is also developing what are being referred to as sapper robots, which are intended to clear the way for ground troops in mine fields - Uran 6 and a larger unit working on a similar platform called Uran 14 which is also capable of putting out fires and clearing debris.
Russian university students in Kursk, western Russia are currently developing what they are calling an underwater reconnaissance robot for the Ministry of Defence which will be tested in the summer and is planned to enter production in the fall.
The Orlan-10 surveillance drone is among the vehicles which have already been tested, while Russian arms contractor Rostec is also currently announced it is developing the amphibious drone Chirok which will be capable of carrying bombs and explosives.
Rostec also said earlier this month that they are developing equipment which will allow soldiers to receive instant updates from surveillance drones via encrypted channels about the tactical environment they are in - a system which will be integrated in the standard soldier's uniform vest. The project has been labelled "the Soldier of the Future".