Russia's top diplomat has accused the United States of increasing the likelihood of a global conflict through policies geared toward pressuring friends and foes alike.
Addressing an annual briefing designed to review Moscow's foreign policy over the past year, Russian Foreign Minister Sergey Lavrov began his remarks Wednesday by blaming Washington and its allies for ongoing frictions between them and Russia. He noted that "the international situation remained complicated," but warned Western attempts to undermine Russian interests in 2018 had brought the world closer to war.
"The conflict potential increased last year, primarily because of the stubborn unwillingness of some Western countries led by the United States to accept the realities of the objectively developing multipolar world, as well as because of their desire to continue to force their will on others by means of pressure and economic and propaganda instruments," Lavrov said.
"There have been attempts to steamroll multilateral institutions and erode their international mission and to replace the universal norms of international law with a 'rules-based order,'" a term he said "was recently coined to camouflage a striving to invent rules depending on changes in the political situation so as to be able to put pressure on disagreeable states and often even on allies."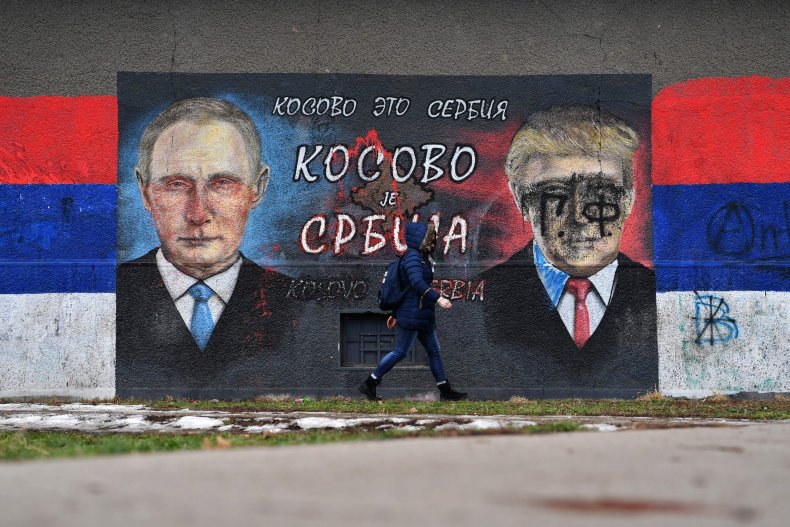 State Department officials have often used the term "rules-based order" to exclude top foes such as Russia, China, Iran and North Korea, all of whom the U.S. has deemed "revisionist powers." Though President Donald Trump entered office professing a desire to mend severely strained ties with Russia, Washington has expanded sanctions against Moscow, which has been accused of interfering in foreign affairs, such as the 2016 presidential election that Trump ultimately won.
Tit-for-tat diplomatic blows continued to plague the relationship between the world's top two military powers throughout last year. Threats of a major escalation have been prompted by Trump's vow to scrap the 1987 Intermediate-range Nuclear Forces (INF) treaty, which restricts nuclear and conventional missile systems with ranges between roughly 310 and 3,400 miles. The U.S. has accused Russia of violating the deal with its nuclear-capable Novator 9М729 cruise missile system.
Lavrov said Wednesday that he and his officials "provided our constructive proposals that allowed the U.S. to make expert conclusions on the 9М729 missile, which they contend was created in violation of the Treaty parameters," but that the U.S. side demanded that the system be destroyed and refused Moscow's counterdemands to inspect U.S. anti-missile systems. The Kremlin has said it suspects these defenses could be used offensively and undermine Russian national security.
U.S. Under Secretary of State for Arms Control and International Security Affairs Andrea Thompson described her meeting with Russian officials as "disappointing," tweeting "it is clear Russia continues to be in material breach of the Treaty and did not come prepared to explain how it plans to return to full and verifiable compliance." With no deal reached, Russian media reported the U.S. would officially begin leaving the INF on February 2.
The U.S. and Russia have both said they would target opposing missile systems and Lavrov said last month of the dispute that "a situation may well arise when the price of an error or misunderstanding becomes fatal."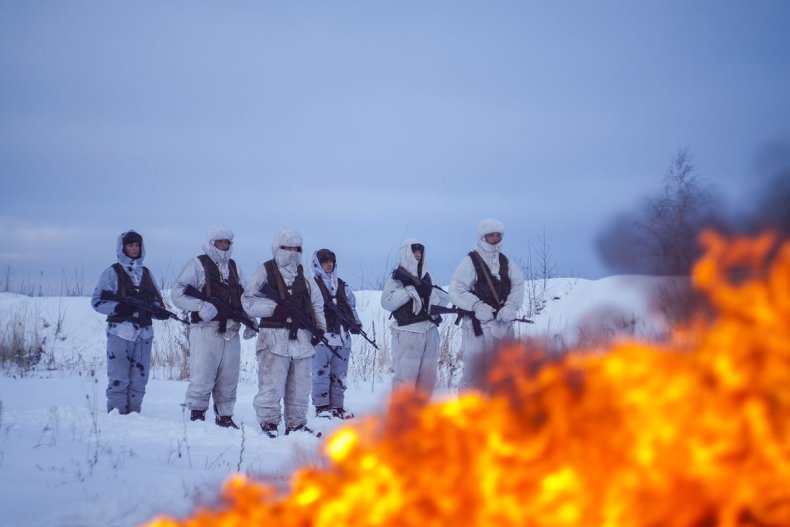 While European powers such as France, German and the United Kingdom have all expressed deep concern about what they perceive as destabilizing Russian activity in the region, they have also grown increasingly critical of the Trump administration's handling of foreign policy. The White House has exited multilateral agreements such as the Paris Climate Accord and the Iran nuclear deal as well as international institutions like the United Nations Educational, Scientific and Cultural Organization (UNESCO) and the U.N. Human Rights Council.
Russia, for its part, has dismissed Western criticisms of its role in conflicts such as Syria and in Ukraine, where widespread suspicions that Moscow backed an eastern insurgency have prompted the U.S.-led NATO Western military alliance to shore up its eastern borders, though European confidence in U.S. commitment has faltered here, too.
Trump's repeated calls for NATO allies to spend more on the transatlantic partnership have pushed French President Emmanuel Macron and German Chancellor Angela Merkel to seek the establishment of "European army" independent of the United States. In a report published Tuesday, The New York Times cited unnamed White House aides claiming Trump discussed leaving NATO last year.
A report published last month by the New York-based Council on Foreign Relations' Center for Preventative Action listed a "deliberate or unintended military confrontation between Russia and NATO members, stemming from assertive Russian behavior in eastern Europe" as a scenario of "high" impact, but "low" likelihood for the upcoming year.