Russia, U.S. to Discuss NATO Expansion Next Week as Tensions Remain High With Ukraine
Russia and the United States will begin planned discussions regarding potential NATO expansion next week.
Russian Foreign Minister Sergey Lavrov confirmed the talks in an interview on Monday. He said that the "main work of negotiations" will occur after Russia celebrates its holiday season, which lasts through January 9, 2022. Lavrov stressed Russia will make sure its proposals " aren't wound up in endless discussions, which the West is famous for and which it knows how to do, that there is a result of all these diplomatic efforts."
Separate from these talks is a meeting between NATO and Russia that is expected to be conducted on January 12. NATO Secretary-General Jens Stoltenberg will meet with the NATO-Russia Council to discuss the status of their bloc.
This confirmation of Russia-U.S. talks comes days after thousands of the country's troops withdrew from the country's border with Ukraine, where they had been conducting drills reportedly in preparation for an invasion. Tensions between the neighboring countries have been escalating in recent months due to Ukraine's proposed efforts to join NATO.
Earlier this month, Russia submitted drafts urging that the organization bar Ukraine and other former Soviet countries from their ranks. As for Ukraine, they and their western allies claim that Russia is planning an invasion into the country to prevent the membership from materializing. However, Russia has denied these claims.
The names of those representing Russia and the U.S. in the upcoming talks have not been released.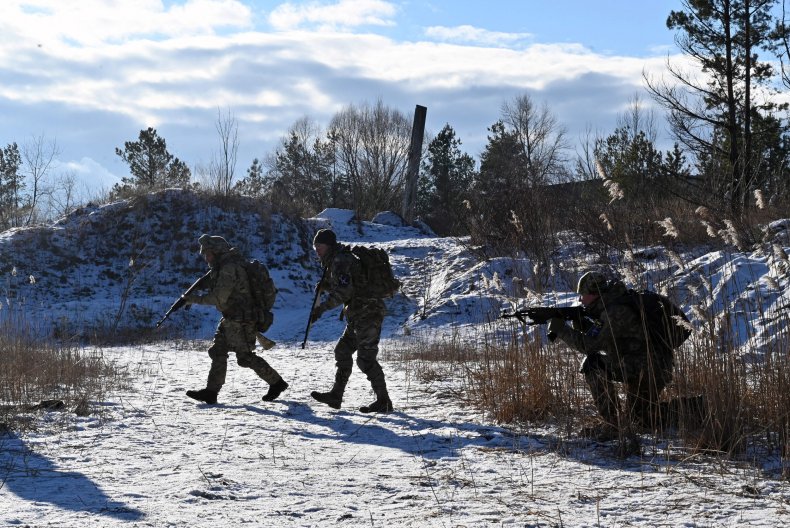 Washington and its allies have refused to provide such pledges but said they are ready for the talks.
The demands are contained in a proposed Russia-U.S. security treaty and a security agreement between Moscow and NATO.
Lavrov said last week that, in addition to talks with the U.S., Moscow will start separate talks with NATO on the issue, as well as separate negotiations under the auspices of the Organization for Security and Cooperation in Europe.
Kremlin spokesman Dmitry Peskov on Monday confirmed the meeting will take place, calling talks with NATO "important," but said the details of the meeting are "in the works" and the date is still to be confirmed.
Russia annexed Ukraine's Crimean Peninsula in 2014 and shortly after cast its support behind a separatist rebellion in the country's east. The fighting, which started more than seven years ago, has killed over 14,000 people and devastated Ukraine's industrial heartland, known as the Donbas.
The Associated Press contributed to this report.