Is Russia a Friend to the U.S.? Poll Finds Americans Increasingly Worried About Moscow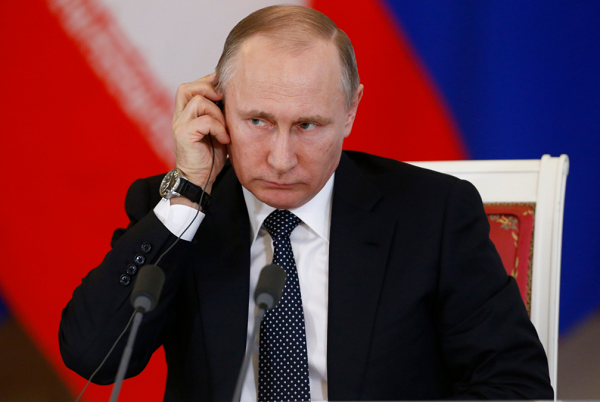 Americans don't think Russia is an enemy of the United States: If anything, U.S. residents believe the country is just an "unfriendly nation," according to a new poll.
A newly released Politico/Morning Consult poll found only 29 percent of registered voters believed Russia was an "enemy" of the U.S., while 30 percent of voters said Russia was an "unfriendly nation."
In a Politico poll just five weeks ago, voters were evenly split on Russia's friendliness to the U.S. The most recent poll said 22 percent of voters felt Russia was friendly but not a U.S. ally, while seven percent of voters considered Russia an ally.
On the question of possible Russian meddling in the 2016 presidential campaign, which the FBI is investigating, voters were split: 41 percent said Russia had influenced the election's results while 40 percent said no.
The Politico poll, which was released Wednesday, surveyed 1,991 voters and had a margin of error of plus or minus two percentage points.
As of Tuesday, the House Intelligence Committee said the investigation into Russian's possible interference with the 2016 election was effectively on hold. Members of the committee said they were waiting for two intelligence chiefs to return to Washington before they would continue interviewing witnesses, according to reports.
Despite U.S. voters' split opinions on Russian involvement in the election, a separate AOL survey recently found Americans were increasingly worried about President Donald Trump and his administration's relationship with Russia. The survey, which was released Wednesday, found 55 percent of citizens were "concerned" by the Trump administration's affiliations with Russia, up three percent from the 52 percent who said they were concerned in AOL's February poll.
The percentage of people who weren't concerned about the Trump administration's ties to Russia dropped from 45 percent in February to 43 percent in the March poll. Two percent of respondents said they weren't sure how they felt about Russia and Trump's potential relationship.