Russia, U.S. Expel Diplomats in Tit-For-Tat Exchange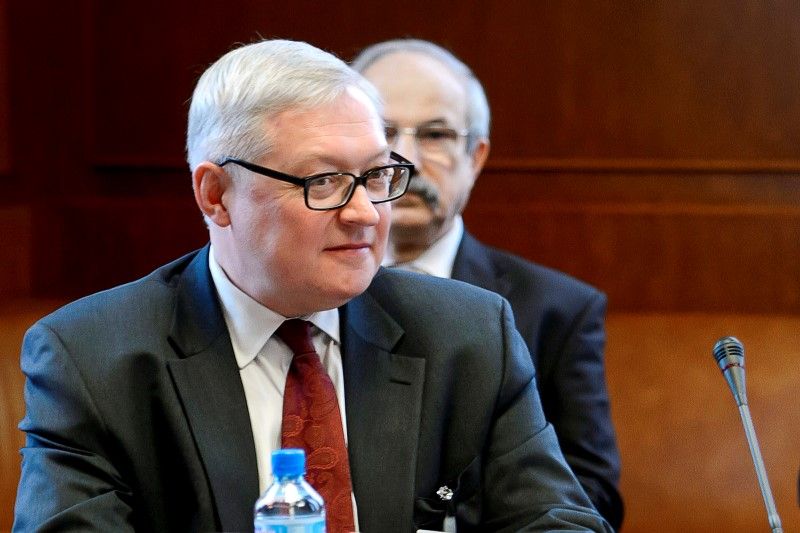 Russia said on Saturday it had expelled two U.S. Embassy staff members in June after a similar "unfriendly" move by Washington.
One of the expelled diplomats was involved in an incident with a Russian policeman near the U.S. Embassy entrance in Moscow, the Foreign Ministry said in a statement, citing Deputy Foreign Minister Sergei Ryabkov.
Another diplomat was "also a CIA operative", Ryabkov said.
Relations between Russia and the United States have chilled following Russia's annexation of the Crimean peninsula from Ukraine in 2014, after which the West imposed sanctions against Russia.
Ryabkov said the two U.S. diplomats were declared persona non grata.
"We hope that they in Washington will realize all the viciousness of the aggressive anti-Russia line. If they decide there to move on the path of escalation, they won't be left without a response," the statement cited Ryabkov as saying.
The United States expelled two Russian officials on June 17 in response to an attack by a Russian policeman on a U.S. diplomat in Moscow earlier in the month, the State Department said on Friday.
"On June 17, we expelled two Russian officials from the United States in response to this attack," State Department spokesman John Kirby told reporters, declining to provide further details about the expulsions.
In his first detailed comments about the June 6 incident, Kirby contradicted the account provided by Russia's Foreign Ministry, which said the policeman was trying to protect the embassy by checking the man's documents.
"On the 6th of June an accredited U.S. diplomat, who identified himself, in accordance with embassy protocols entering the American embassy compound, was attacked by a Russian policeman," Kirby told reporters.
"The action was unprovoked and it endangered the safety of our employee. The Russian claim the policeman was protecting the embassy from an unidentified individual is simply untrue," he added.
A Russian Foreign Ministry spokeswoman has said the police officer had wanted to check the man's documents to establish he was not a threat to embassy security, but was elbowed in the face when he tried to challenge him. She said the embassy employee was a CIA agent operating under diplomatic cover.