Now Russia Accuses U.S. Of Meddling In Its Upcoming Election With More Sanctions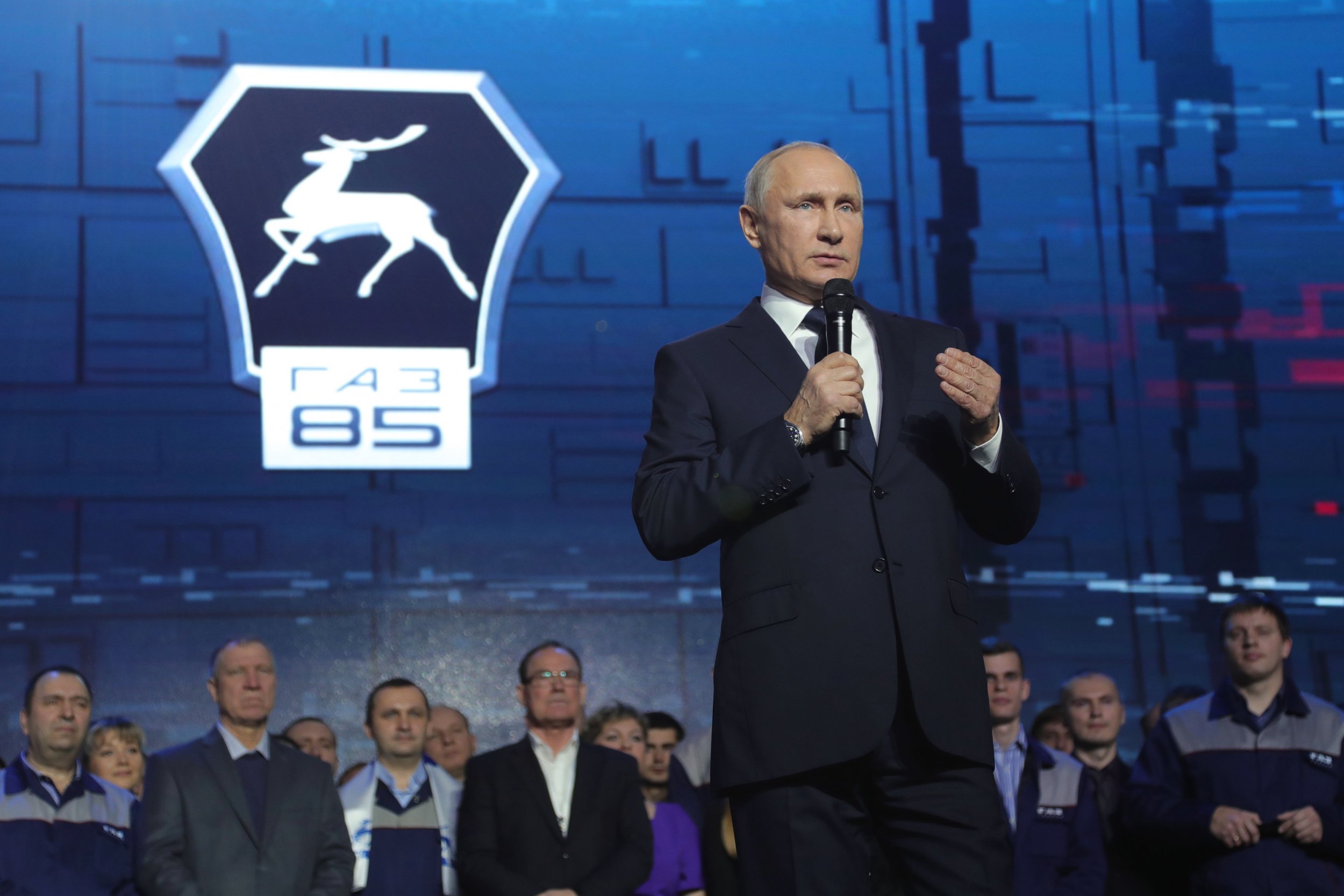 The United States is attempting to meddle in Russia's presidential election with upcoming fresh sanctions, top Russian diplomat said Saturday, echoing what the U.S. intelligence community and many others have said Russia.
Russian President Vladimir Putin is running for re-election on March 18 and is expected to win again. But the new batch of sanctions could hurt the Russian economy in the run-up to election day and thus, possibly, his candidacy.
"We see this as yet another attempt to influence our internal situation, especially ahead of the presidential election," Russian Deputy Foreign Minister Sergei Ryabkov said according to Reuters.
The comment follows Putin's warning Friday to the U.S. about any attempt to interfere in Russia's election.
If put in place as early as February, the sanctions would be coupled with ones former President Barack Obama and the European Union lashed on Russia for its annexing of Crimea from Ukraine in 2014.
Since then, the Russian economy has stalled and also endured a recession in 2015.
Congress passed a measure in July that required new economic sanctions on Russia for its interference in the 2016 presidential election. President Donald Trump begrudgingly signed the measure and said it challenged his authority.
Russia has denied meddling in the U.S. election, and now evidently suspects the U.S. is doing the same, though in a more traditional way.
At Putin's command, Russia's defense and intelligence apparatuses are accused of engaging in a widespread computer hacking effort to steal emails from the Democratic National Committee and pass them on to WikiLeaks for public release.
The operation also allegedly used U.S.-based social media companies, like Facebook and Twitter, to spread propaganda, or "fake news," to help Republican Trump defeat Democrat Hillary Clinton, who Putin supposedly dislikes.
President Trump has largely refused to publicly denounce Russia or Putin for the election meddling, despite the U.S. intelligence community's assertions. Trump also said he twice asked Putin at the Group of 20 summit in July if Russia hacked the election, and that he accepted Putin's denials.