Russia: U.S. Only Complained About Election Interference Because Trump Won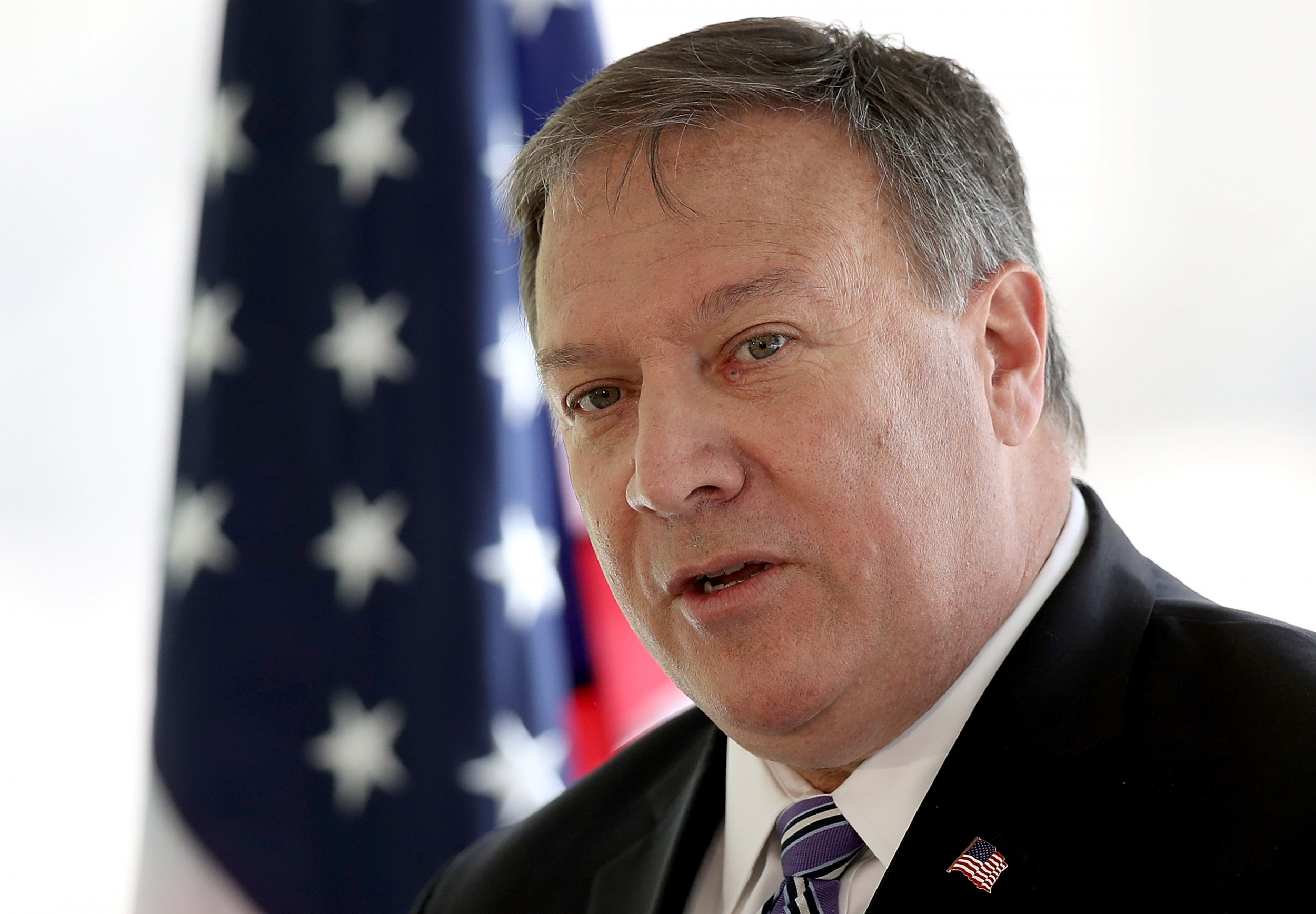 Russia's foreign ministry on Monday accused CIA Director Mike Pompeo of telling "pure lies" about Russian election interference in his interview on CBS's Face the Nation on Sunday.
When asked about the nature of Russian interference in U.S. elections, Pompeo said Russia has been engaging in such efforts for "decades," adding, "I continue...to be concerned not only about the Russians but about others' efforts as well. We have many foes who want to undermine Western democracy. So there's this—this Washington-based focus on Russian interference. I want to make sure we broaden the conversation."
Russia's Foreign Ministry spokeswoman Maria Zakharova responded to Pompeo's remarks in a Facebook post Monday, sarcastically writing, "Turns out Russia has been interfering in the U.S. elections for decades!"
Zakharova went on to say the "best proof" of Pompeo's accusations "are pure lies is that, in all of these 'decades,' American intelligence agencies and officials have never claimed anything of the sort," according to a translation of her post, originally written in Russian, from The Moscow Times. The Russian foreign ministry spokeswoman further contended that the U.S. never complained about such meddling until after Donald Trump won the election: a somewhat strange line of argument for her to take when responding to comments from a CIA director appointed by Trump.
Trump has expressed doubts that Russian election interference occurred, despite assessments from the U.S. intelligence community concluding that it did meddle to improve the real-estate mogul turned politician's chances of winning. The president's suspicions over Russian meddling appear tied to his growing frustration over the ongoing investigation into whether his campaign colluded with the Kremlin in its electoral schemes.
In recent days, the president referred to the allegations of collusion as a "total hoax" on Twitter, despite the fact the investigation into the matter is far from over. Meanwhile, the president's lawyers are reportedly discussing the potential for an interview between him and special counsel Robert Mueller, who is leading the Russia investigation.