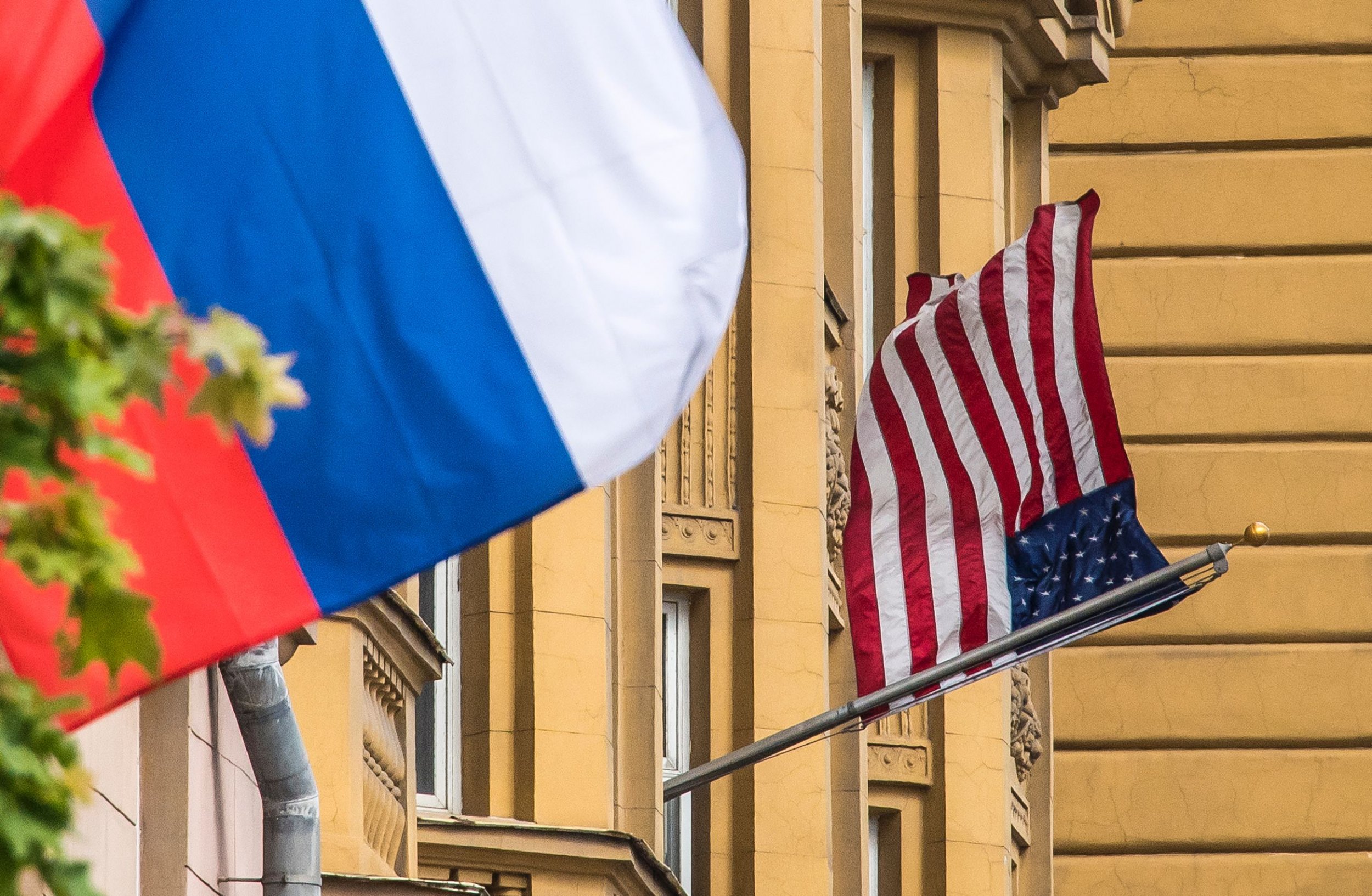 Mess with Vladimir Putin, and he'll mess with your parking spot.
Russian officials turned the ongoing U.S.-Russia dispute into a street fight this week by taking away U.S. staff parking outside of the our consulates in St. Petersburg and Yekaterinburg and the U.S. embassy in Moscow, according to the Associated Press.
Spots became pedestrian crossings and signs in Moscow and Yekaterinburg designating areas as "parking for embassy cars only" vanished, local media reported.
Russian authorities did not say the changes stemmed from the larger diplomatic dispute, but merely that the U.S. parking spaces had been illicit all along.
"The parking there was spontaneous, there were no signs or markings that would permit people to leave cars," a St. Petersburg infrastructure spokeswoman told Gazeta.ru. "Pedestrians were very uncomfortable — had to squeeze between the cars. We received a lot of complaints about this parking lot, so we took measures."
The Kremlin's latest move is probably not random, but revenge.
In July, after Congress voted to impose sanctions on Russia for interfering in the 2016 election, Russian President Vladimir Putin retaliated by cutting the size of the American mission staff by 755. Weeks later, the White House told the Kremlin to close its offices in San Francisco, Washington, D.C. and New York City — a move it made "in the spirit of parity invoked by the Russians," according to the State Department.
"The United States," added State Department spokeswoman Heather Nauert, "is prepared to take further action as necessary and as warranted." (Action, perhaps, but definitely a Russian taxi.)
The Parking Cold War comes after San Francisco officials slapped the Russians with a fine for burning identified items inside the country's San Francisco consulate on September 1. The incineration — likely of documents and other secrets, given that the Russians were only given two days by U.S. officials to quit the post — sent plumes of black smoke billowing into the air. The local fire department was turned away, but local air quality officials levied a fine against the Russians for burning "garbage," though it is unclear if that was a statement on the quality of Russia's secret documents. The dollar amount for the pollution violation wasn't specified, but it could indicate the tug-of-war between the two countries isn't ending anytime soon.
Like pollution, parking is a big deal in any city — and diplomatic parking is always a source of local fury.
The anger gets more heated when diplomats are scofflaws. In 2014, the Wall Street Journal found that diplomatic staff members from 180 countries owed New York City $16 million in tickets for leaving their cars in no-standing zones, in front of fire hydrants and in bus lanes.