Russia Warns U.S. Its 'Patience is Running Out' Over Lifting Election-Hacking Sanctions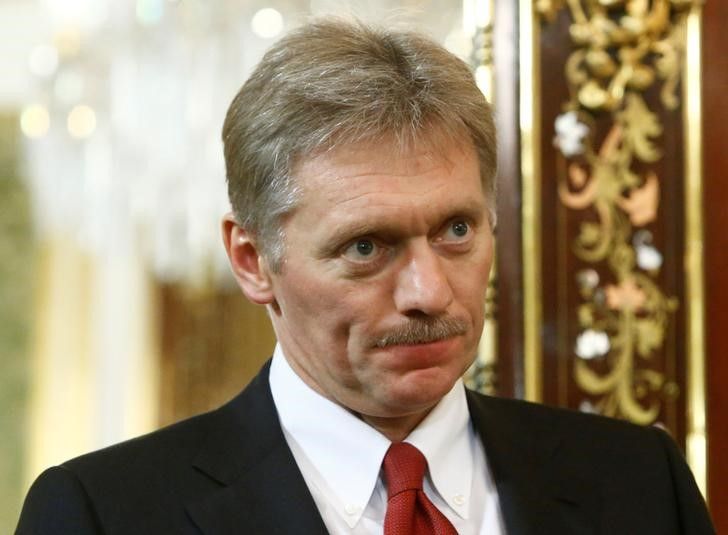 Russia said Monday that its "patience is running out" with the United States to return its diplomatic property seized as part of sanctions imposed over alleged interference in the 2016 presidential election campaign. A few weeks before his term ended, President Barack Obama closed two Russian compounds in New York and Maryland and expelled 35 diplomats.
Related: White House and Putin among biggest critics of Russia sanctions bill
At the time, President Vladimir Putin elected not to follow the recommendation of his government by imposing reciprocal sanctions. Immediately following that decision, Trump tweeted that it was a "great move" on Putin's part to delay any retribution, stating that he "always knew he was very smart." The Russian Embassy's official account retweeted Trump's tweet.
However, Russian Presidential Spokesman Dmitry Peskov on Monday stepped up the pressure on the Trump administration to return the seized property sooner rather than later.
"As a rule, we have spoken about the principle of reciprocity," he told reporters Monday, according to Russian state news agency TASS. "As for Russia's patience on that matter, it is running out, that has also been mentioned at various levels. As for nuances, this is rather a matter for our foreign ministry."
Peskov was responding to a question over whether Russia's response would come before or after a first meeting between Putin and Trump at the G20 summit in Germany later this week. Trump has frequently questioned whether it was Russia that was behind the cyberattacks on the Democratic National Committee and Hillary Clinton's campaign and has shown little interest in warnings that Russia could seek to influence future elections.
Last month, Obama's Homeland Security Secretary Jeh Johnson testified before the House Intelligence Committee that as many as 21 states were targeted by hacking. Trump's response was to question why, then, did Obama's administration not stop them and why the DNC, as Johnson said, turned down an offer of assistance from the DHS.
In a series of tweets, Trump reiterated his stance that the accusations of Russian interference were a "hoax" and an "excuse" for Democrats losing the election.
Any plans Trump may have had to undo sanctions imposed on Russia may be complicated by a Senate amendment overwhelmingly passed in June that enables Congress to review any attempt by the president to relax, suspend or terminate sanctions on Russia. The bill hasn't fully cleared Congress, and it's unclear if Trump would veto the measure if it reaches his desk.
The sanctions bill, said Senate minority leader Chuck Schumer, would send a "powerful signal to President Trump and the White House that the concern that he might weaken or lift sanctions against Putin is a bipartisan concern, one that the Senate is not going to ignore."