Russian Spy Ship Spotted 20 Miles Off the Coast of Georgia Near U.S. Navy Base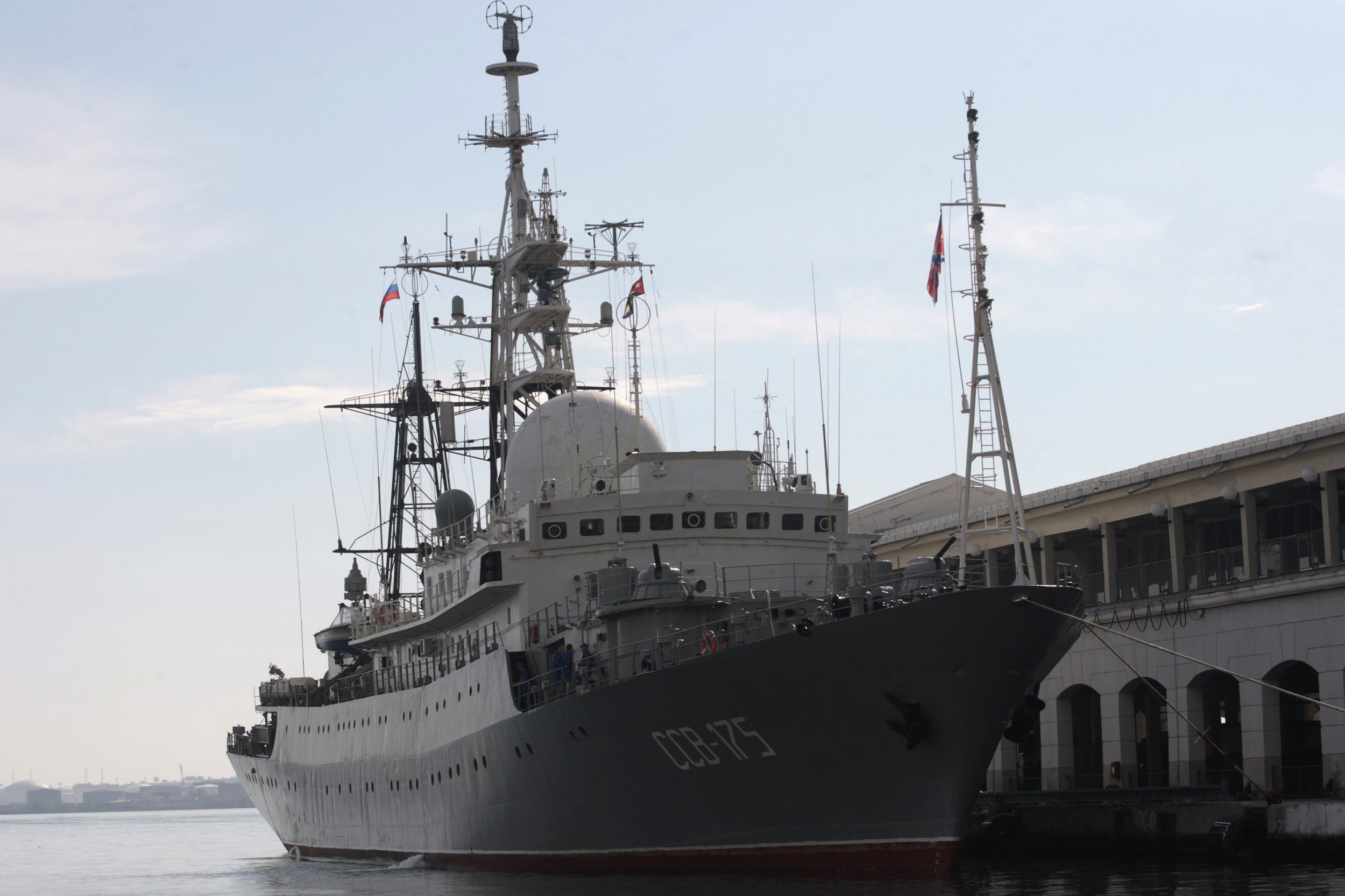 A Russian spy ship was spotted Thursday miles off the U.S. coast for the second time in a month, prompting debate over the nature of the vessel's activities in the vicinity of U.S. naval sites.
The Viktor Leonov surveillance ship was seen this time only 20 miles south of the U.S. Naval Submarine Base Kings Bay in Georgia, but within international waters. The high-tech Vishnya-class spy ship was reportedly capable of picking up various forms of electronic communications, but Russian Maritime Studies Institute Director Michael Petersen said he was doubtful the ship would be able to intercept any sensitive information at its current distance.
"When we know that that vessel is in range, it's highly unlikely that we are using radio or radar waves or any other kind of electronic emissions that this vessel is capable of picking up," Petersen told CBS News.
The 300-foot vessel had run missions along the Atlantic coast and was docked in Cuba in 2015. Last month, it was seen 30 miles off the coast of Connecticut, sailing near the U.S. naval base in Virginia and the Naval Submarine Base New London. It was next scheduled to head to Jamaica in April. When asked about the appearance of the ship last month, President Donald Trump said it was more important to work together with Moscow than take unnecessary military action.
"It would be much easier for me to be tough on Russia but then we're not going to make a deal," Trump told reporters.
The U.S. military has previously accused Russia of operating dangerously close by. Defense officials said a Su-24 attack jet flew within 200 yards of the USS Porter last month in the Black Sea at a speed of about 570 mph and at a height of about 300 feet above the water, according to CNN. Russia has denied that its aircraft performed any unsafe or diplomatically provocative maneuvers.