Is Russia Using Belarus Wargame to Deploy Permanent Units Along Poland's Border?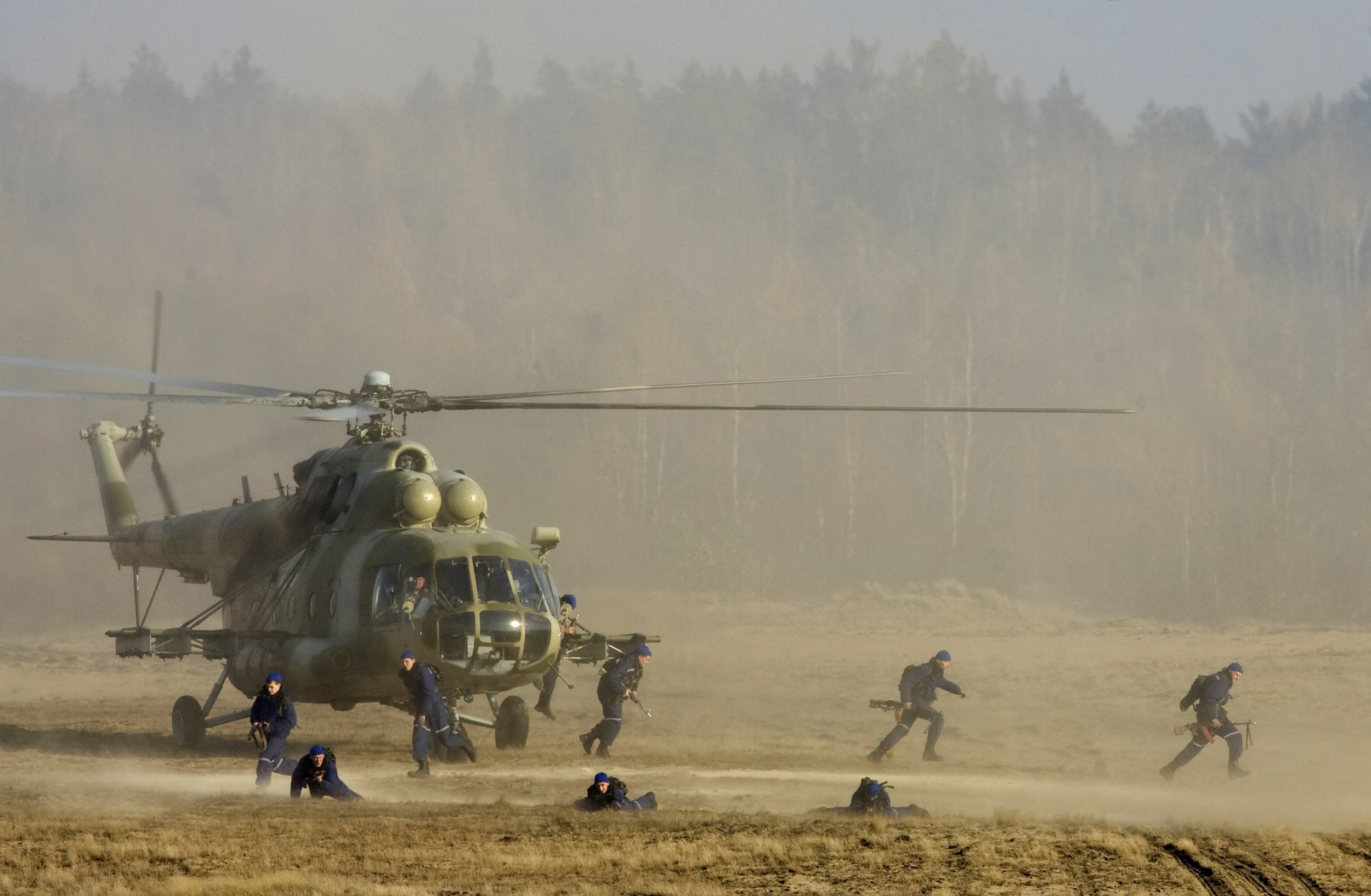 Poland has backed up concerns of its Baltic neighbors that an upcoming joint army drill between Russia and Belarus is more than just a military exercise. The eastern European country's Deputy Defence Minister Michał Dworczyk expressed concern Sunday that the drill may be a cover for Moscow to permanently deploy troops in Belarus in an expansive move to match NATO's eastern reinforcement.
The upcoming Zapad 2017 drill, due to take place in September, has stirred much discord in Europe. Nearby Lithuania has criticized the plans, saying that it appears to be a practice run of a clash with the U.S.-led NATO alliance. NATO's Secretary General Jens Stoltenberg has also raised concerns over the number of troops taking part—NATO suspects Russia will not adhere to the stated number of 12,700 troops taking party as it has previously run much bigger exercises by spontaneously adding drills to an previously announced event.
Read more: Watch the Danish air force flank a Russian bomber, flying above the Baltic Sea
The drill could actually swell to 80,000 troops, considering the increased military train traffic linked to the preparations and taking into account previous iterations of the drill, U.S. thinktank Atlantic Council has estimated.
Dworczyk voiced skepticism that the Russian personnel and equipment that pours into its eastern neighbor will leave when the drill ends on September 20.
"There is a lot of doubt and concern because of the Russian Federation's hitherto activities, and it may turn out that not all forces and means will be withdrawn after the exercises," he said, according to Polish state broadcaster Polskie Radio. He also echoed fears that the figures Moscow and Minsk have given prior to the drill will be exceeded on the day. However, he concluded that at present, Poles should still feel "perfectly safe."
Poland's President Andrzej Duda, Foreign Minister Witold Waszczykowski and National Security Bureau chief Paweł Soloch will all meet Stoltenberg this week to discuss the Russian drill. Stoltenberg will visit Warsaw to share thoughts on the issue and to discuss "further NATO activities in the region," Duda's chief-of-staff Krzysztof Szczerski told Polskie Radio.
The ex-President of Georgia, Mikhail Saakashvili, compared Russia's plans for Belarus as tantamount to an annexation earlier in August. "During the drill, infrastructure will be brought in," said Saakashvili, who until recently also served as governor in Ukraine. "In that sense the threat [from Russia] has not disappeared rather it only grows. It is just that until now Ukrainians have held it at its own borders [with Russia]."
Since the start of the conflict in Ukraine in 2014, former Communist states in Europe such as the Baltics and Poland have raised concerns that Russia could instigate a similar hybrid war on their eastern borders. In a bid to allay such anxieties NATO has deployed four battalions through the four states on its northeastern flank and Western allies have rotated additional kit.