Russia Is Using Syria to Test Its Next Generation of Weapons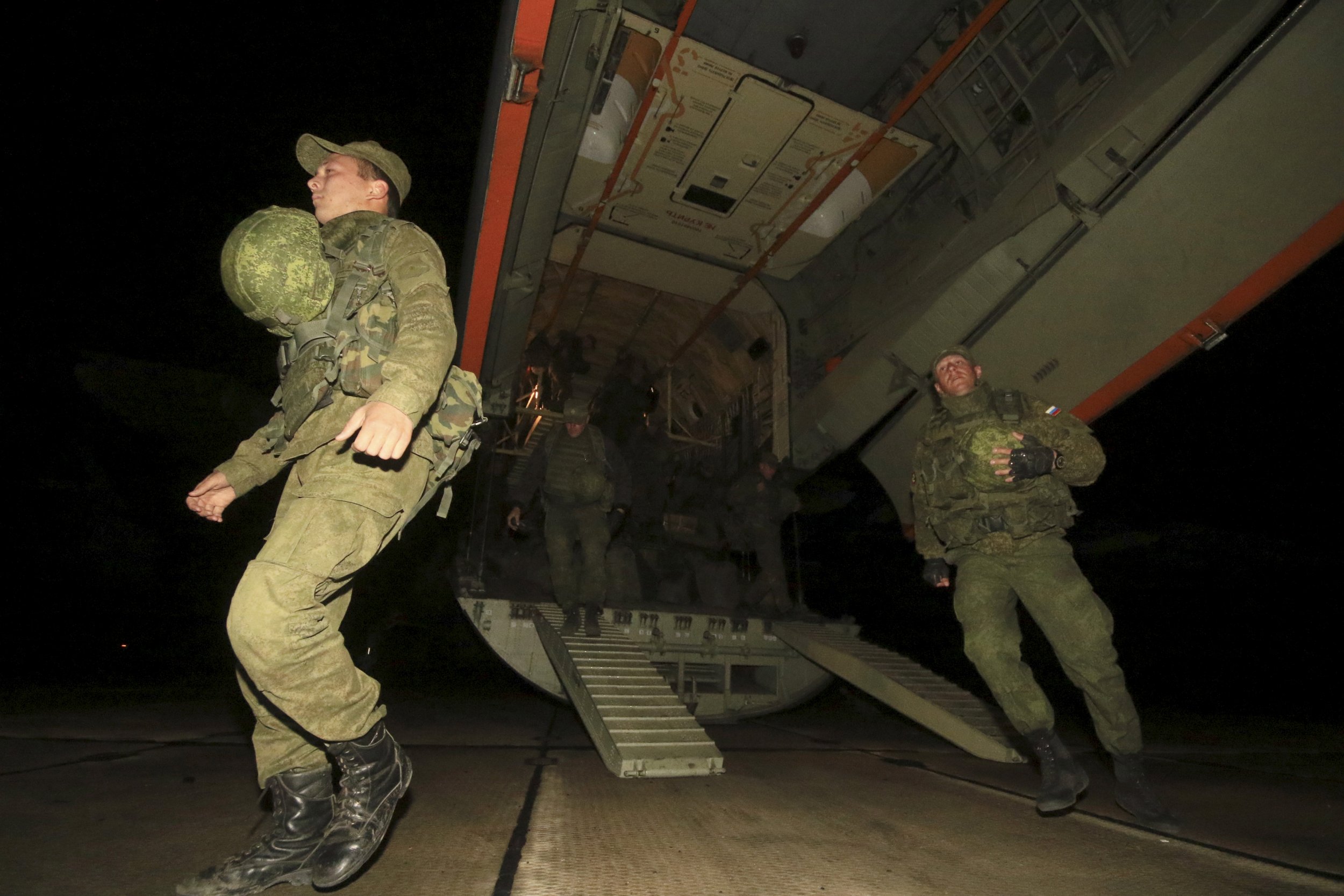 Russia has tested over 600 new weapons and military equipment items on the battlefields of Syria, Russia's Deputy Defense Minister Yury Borisov told the Interfax news agency Thursday.
Since the official start of airstrikes in Syria in late 2015, Russia's armed forces have often used an apparently gratuitous range of arms to carry out strikes. Moscow has deployed multiple models of jets from all its major manufacturers, broadcasting operations of seemingly needless complexity—tweeting a video of warships launching a missile strike on western Syria from 930 miles away, in the Caspian Sea, for example.
The manufacturer of Russia's new soldier armor, Ratnik, said earlier this week the equipment had also been tested in Syria and according to Borisov, the same is true of hundreds of new items in Russia's arsenal, including airborne weapons, armored vehicles and rocket launcher systems.
While Russia has previously said it is engaged in Syria to combat "terrorism" and support the local government, the Defense Ministry admits the war has provided a testing ground for Russian arms.
"Practically all new items have passed through the Syrian theater of war in order for us to have an opportunity to see what their real characteristics are and how these weapons are behaving," Borisov said at an arms expo outside of Moscow.
"We had to give up on a number of weapon items, because practice showed that they could not withstand the requirements that were demanded of them," Borisov said.
Russia's operation in Syria is officially an aerial one only, though allegations of involvement on the ground predate the operation itself. Since late 2015, at least 17 Russian soldiers have been reported dead in Syria, as have an additional 27 private contract Russian fighters. Moscow has generally attributed these deaths to its personnel coming under fire while on guard duty or while serving as advisers in the ranks of Syrian forces in a non-combat capacity.