Pilots Suspended for Refusing COVID Vaccine Say They Were Discriminated Against
Russia's national airline carrier has suspended pilots for refusing a COVID-19 vaccination, prompting a union's claims that they had been discriminated against.
Spokesman for Aeroflot, Mikhail Demin, told news outlet RBC that at least six unvaccinated pilots were sent on unpaid leave because they had not received the jabs.
However, the pilots' union, the Sheremetyevo Cockpit Personnel Association (SCPA), has argued that the Aeroflot pilots were being unfairly targeted and that other staff, such as flight attendants and technical support staff, did not face the same measures.
In a letter to Aeroflot CEO Mikhail Poluboyarinov, the union said that the move had "deprived their families of their livelihood" and that other unvaccinated staff in other departments "continue to work, which is discrimination."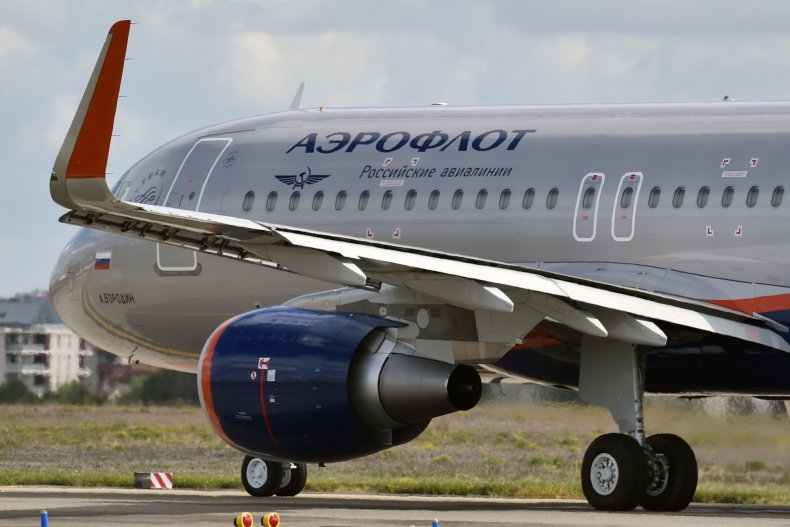 It said that there was an 84 percent vaccination rate among the airline's staff and there should be no punishment for those who had not been vaccinated.
"These measures toward employees provoke excessive social tensions and push them to quit," the letter said, adding that no other Russian airline implemented the rule.
Aeroflot confirmed to Newsweek it had suspended six pilots from duty and put them on unpaid leave "for refusing to get vaccinated against the COVID-19 virus", and that the vaccination of at least 60 percent of a company's staff is mandatory for certain industries, including transport.
The airline also said it had rolled out a vaccination incentive programme to encourage jabs among staff including flight crew and cabin crew in which each worker who got fully vaccinated got an extra paid vacation day.
"This strong result has been achieved primarily through consistent awareness and promotion efforts," it said in an emailed statement in English.
Russia's labor minister, Anton Kotyakov, said in June that unvaccinated workers could be sent on unpaid leave although admitted that legally a worker could not be fired for refusing a vaccination.
It comes as Russia grapples with soaring COVID-19 cases and slow vaccination rates. Despite boasting about being the first to develop a vaccine, Sputnik V, which is one of three widely available, only around a quarter of the population (26 percent) has been fully vaccinated.
Moscow had started a mandatory vaccination program in which businesses had to ensure 60 percent of staff were fully vaccinated by mid-August, but this policy was dropped by the capital's mayor, Sergei Sobyanin.
To encourage vaccine take-up, firms in service sectors such as hospitality, beauty salons and cinemas were offered payouts of at least $300 if they hit the 60 percent target by August 15.
Moscow authorities faced a backlash and had to reverse a mandate in July that restaurants can only allow entry to those who could prove that they were fully vaccinated against COVID-19.
Last month, Russia launched a nationwide lottery for citizens who are vaccinated in which 1,000 people could win 100,000 rubles ($1,360) if they were randomly selected.
However, RBC reported that a poll found more than half (55 percent) of Russians did not back compulsory vaccination in sectors of Moscow's economy.
A survey in June found that 60 percent of Russians do not intend to get the shot.
This story has been updated to include a statement to Newsweek from Aeroflot.